The American Urological Association (AUA) 2022 Annual Meeting took place recently at the Ernest N. Morial Convention Center in New Orleans. A common theme among attendees was that although Zoom is a wonderful tool to disseminate information, something about physically attending a conference makes the meeting more rewarding and productive. Hundreds of talks and abstracts were presented over the 4 days in New Orleans; below is a summary of what I found to be the key scientific highlights.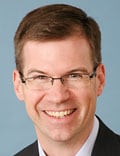 1. Updates to the AUA's guidelines for management of localized kidney cancer
The AUA's recommendations for the treatment of localized kidney cancer have changed dramatically over the past few decades. Gone are the days of simply removing the entire kidney every time a mass is found. Today, a partial nephrectomy is preferred in most situations.
Our understanding that the prevalence of familial kidney cancer is much higher than previously thought has led to a change in the guidelines regarding which patients should receive genetic counseling. For the first time, the guidelines include the use of adjuvant medical treatment, such as pembrolizumab. A 2021 study in The New England Journal of Medicine showed a survival benefit for patients with high-risk disease who receive such therapies, so it's not surprising that such treatments are now recommended.
The development of new second- and third-generation gadolinium contrast agents that spare the kidneys has dramatically increased the role for MRIs for patients with severe or even end-stage renal disease. As a result, the guidelines were updated to recommend the use of these agents. The role of a renal biopsy, which has always been limited, given the ability of cross-sectional imaging to diagnosis this disease, has further been constrained and should now be performed only when the results would clearly change a clinical decision, such as whether or not the lesion in question is a metastasis.
2. New and better ureteroscope technology
No one likes kidney stones, not the patient who deals with the incredible pain, nor the surgeon who has to remove them, given that these cases often present in the wee hours of the morning. The preferred surgical approach has changed dramatically over the past decade, moving away from extracorporeal shockwave lithotripsy toward flexible ureteroscope-based technology, which has a higher clearance rate and is more widely and more immediately available. Flexible ureteroscopy has been held back by technologic barriers, including limited scope deflection and low laser power. The exceptionally high cost of repair and the tendency of the instruments to break haven't helped, either. Although single-use ureteroscopes have been available for some time, it wasn't until the recently introduced second-generation scopes became widely available that they have become popular. These new scopes have small external diameters, great optics, and can easily be used. Newer high-powered lasers and the change from holmium:YAG-based lasers to thulium technology is greatly increasing the size of stones that can be safely addressed ureteroscopically. The cost analysis of single-use technology vs reusable scopes tends to be site dependent but can be appealing in certain situations. Also, on the technology forefront, a new robotically assisted ureteroscope is being introduced that offers the chance for improved intrapelvic mobility and better ergonomics for the surgeon.
3. New options for the treatment of clinically localized prostate cancer
Since the guidelines were last updated in 2017, the definitive management of localized prostate cancer has changed dramatically. Although radical prostatectomy and radiotherapy remain the preferred options for men who choose treatment for their disease, the updated guidelines state that active surveillance is now the preferred approach for men with low-risk cancers.
Although the preferred surveillance protocol is still being debated, the consensus is that almost all men with low-risk disease can be safely monitored for some period. The imaging technology available to monitor patients is also radically changing with the rollout of prostate-specific membrane antigen–based PET technology. The increased sensitivity and specificity of this modality opens the door not only for better upfront staging of newly diagnosed patients with prostate cancer but also may allow clinicians to earlier identify and treat men with metastatic disease. The guidelines for the first time address the use of genetic markers to individualize treatment of men with advanced or metastatic prostate cancer. Exactly which treatments these patients need is still being debated, but the ability to use patient-specific genetic mutation information to customize treatment is potentially groundbreaking.
4. New treatment options for patients with high-grade non–muscle invasive bladder cancer (NMIBC) refractory to bacille Calmette-Guérin (BCG) therapy
Patients with NMIBC who do not respond to BCG therapy are in a tough position. Cystectomy remains the gold standard as a second-line strategy, but the procedure has a complication rate approaching 30%. Further, many patients are not willing to have their bladder removed because of the life-altering changes that go along with having an urostomy or a neobladder. While intravesical treatments such as valrubicin, docetaxel, or gemcitabine have been available for many years, the success rates of those options are limited. The US Food and Drug Administration recently approved the use of the immunotherapy-based treatment pembrolizumab. While none of these options is perfect, the fact that we now have at least some alternatives is a huge step in the right direction.
5. It's all about the patient: Involving patients in designing the healthcare delivery system
Although it seems like an obvious concept, patients themselves have traditionally not been involved in designing the healthcare delivery system on which they rely. Research presented at the AUA shows that many healthcare outcomes improve when patients are actively involved in the process. For example, Angela Smith, MD, of the University of North Carolina at Chapel Hill, presented a study showing that including patients in the identification of possible research topics helps them feel engaged and more likely to participate in studies. Patients who are involved in advisory councils at the local hospital level are more likely to report having received high-quality care. And surveying patients on the goals of national healthcare policy helps them feel that the outcomes are more equitable.
As a small-town urologist who spends his days in the trenches of urology, I think the next time my group considers participating in new cancer research, I may talk to the local cancer support group first. If Smith's data are correct, not only would our patients be better served, but we would also have an easier time filling the trial!
The 2023 AUA conference is going to be held in Chicago next spring. I hope to see you there!
Henry M. Rosevear, MD, is a private practice urologist at Colorado Springs Urological Associates, an affiliate of Solaris Health. He has authored two dozen academic articles and numerous book chapters and currently writes for Urology Times and Medscape.
For more news, follow Medscape on Facebook, Twitter, Instagram, and YouTube.
Credits:
Lead image: Czuber/Dreamstime
Image 1: Henry M. Rosevear, MD
Medscape Medical News © 2022

Cite this: Henry M. Rosevear. AUA 2022: A Report From the Trenches - Medscape - May 19, 2022.