Good hand hygiene and other cost-effective infection prevention and control (IPC) practices can eliminate between 35% and 70% of healthcare-setting infections in all countries regardless of economic status, the World Health Organization (WHO) reports.
IPC uses a practical, evidence-based approach to help patients, healthcare workers, and visitors to healthcare facilities avoid harmful infections, which can range from infections caused by localized antibiotic-resistant bacteria to pandemic viruses. The WHO calls the report the first global analysis of IPC implementation.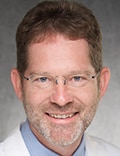 "Hospitals across the world saw increased rates of healthcare-associated infections (HAIs) during the COVID-19 pandemic. This included SARS-CoV-2 infections and other HAIs that increased as our healthcare systems were stretched to the breaking point and fewer resources were available for HAI prevention," Daniel Diekema, MD, who was not involved in the report, told Medscape Medical News in an email.
"As we enter the third year of the pandemic, this WHO report should serve as an urgent call to action," Diekema, a clinical professor of internal medicine at University of Iowa Health Care and an associate hospital epidemiologist with University of Iowa Hospitals and Clinics, in Iowa City, noted. "Investing more resources in IPC programs will not only improve pandemic response, it will reduce morbidity, mortality, and global costs from all HAIs."
No Country or Health System Is Free of HAIs
"Disparities in IPC investments between high- and low-income countries is the greatest challenge outlined in this report," Diekema said in an email. "If the pandemic has taught us anything, it is that an infection spread anywhere in the world can soon become a problem everywhere. Thus, it is in everyone's interest to ensure that IPC resources are more equitably distributed across the world."
The report notes that HAIs are among the most common adverse events experienced in healthcare, and many HAIs are caused by multidrug-resistant organisms. The report includes these details:
It is predicted that of every 100 patients in acute-care hospitals, an average of seven patients in high-income countries and 15 in low- and middle-income countries will acquire at least one HAI while hospitalized; as many as 30% of patients in intensive care encounter HAIs.

Of all cases of hospital-treated sepsis, 23.6% were linked to healthcare; 48.7% of all sepsis cases involving organ dysfunction treated in adult intensive care were acquired in the hospital; 24.4% of patients and 52.3% of those in intensive care who were affected by healthcare-associated sepsis died.

The European Centre for Disease Prevention and Control calculated that 4.5 million episodes of HAIs occurred each year among patients in acute care hospitals in countries of the European Union and the European Economic Area.

The Centers for Disease Control and Prevention (CDC) estimated that on any day, 1 in 31 hospital patients and 1 in 43 nursing home residents has an HAI.

Up to 41% of hospitalized patients with confirmed COVID-19 were infected with SARS-CoV-2 in healthcare settings.

Over roughly the first 18 months the pandemic, COVID-19 killed between 80,000 and 180,000 healthcare workers worldwide.
The COVID-19 Pandemic Highlights the Need for IPC
Despite the pandemic, high-income countries were eight times more likely to implement more advanced IPC than low-income countries, and IPC national programs in low- and middle-income countries improved only slightly.
Only 4 (3.8%) of the 106 evaluated countries met all the minimum requirements for IPC in place at the national level, and only 15.2% of healthcare facilities met all IPC minimum requirements.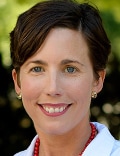 Libby A. Richards, RN, MSN, PhD, CHES, an associate professor of nursing and the director of the PhD program in the Purdue University School of Nursing in West Lafayette, Indiana, welcomed the report.
"While the principles of infection prevention and control have been fundamental for well over a hundred years, the COVID-19 pandemic brought these critical issues to everyone's attention," Richards, who was not involved in the report, said by email. "During the pandemic, the impact on our overburdened and understaffed healthcare system left little or no room for other acutely ill patients.
"This report brings timely attention to the importance of IPC across healthcare services," she added.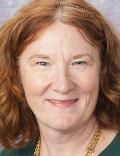 Suzanne Wagester, RN, MSN, director of infection prevention at the University of Pittsburgh Medical Center in Pennsylvania, said in an email, "The pandemic has united us as a society as we recognize that infections impact us all. We struggle with the same universal challenges that directly impact the work of infection prevention.
"IPC programs are vital to facilities, patients, and countries," Wagester, who also was not involved in the report, added. "The WHO report highlights the call to action that will hopefully ignite the movement to advance IPC programs across the globe to combat preventable infections."
The WHO Global IPC Portal helps healthcare professionals in all countries analyze, track progress, and improve IPC at facility and national levels.
The report was funded by core WHO funds. The authors and Diekema, Richards, and Wagester have disclosed no relevant financial relationships.
WHO. Global Report on Infection Prevention and Control, Executive Summary. Published online May 2, 2022. Full text
For more news, follow Medscape on Facebook, Twitter, Instagram, and YouTube.
Credits:
Lead image: Dreamstime
Image 1: University of Pittsburgh Medical Center
Image 2: Purdue University
Image 3: University of Iowa Health Care
Medscape Medical News © 2022

Cite this: Lorraine L. Janeczko. Healthcare Facilities Can Prevent 35% to 70% of Infections. Here's How - Medscape - May 18, 2022.