The Pfizer-BioNTech mRNA vaccine (Comirnaty) showed a good safety profile with minimal short-term side effects and no negative impact on disease activity in a cohort of adolescents and young adults with rheumatic diseases, according to research presented at the 2022 annual meeting of the Childhood Arthritis and Rheumatology Research Alliance (CARRA). Only 3% of patients experience a severe transient adverse event, according to Merav Heshin-Bekenstein, MD, of Dana-Dwek Children's Hospital at the Tel Aviv Sourasky Medical Center in Israel. The findings were also published in Rheumatology.
"We found that the mRNA Pfizer vaccine was immunogenic and induced an adequate humoral immune response in adolescent patients," Heshin-Bekenstein told CARRA attendees. "It was definitely comparable to healthy controls and practically all patients were seropositive following the second vaccine, except for one patient with long-standing systemic sclerosis."
The findings were not necessarily surprising but were encouraging to Melissa Oliver, MD, an assistant professor of clinical pediatrics in the Division of Pediatric Rheumatology at Indiana University School of Medicine, Indianapolis. Oliver wasn't part of the study team.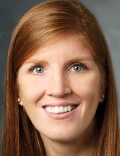 "We know that the COVID vaccines in healthy adolescents have shown good efficacy with minimal side effects, and it's good to see that this study showed that in those with rheumatic diseases on immunosuppressive therapy," Oliver told Medscape News. Until now, the data on COVID-19 vaccines in teens with rheumatic illnesses has been limited, she said, so "many pediatric rheumatologists only have the data from adult studies to go on or personal experience with their own cohort of patients."
But the high immunogenicity seen in the study was a pleasant surprise to Beth H. Rutstein, MD, an assistant professor of clinical pediatrics in the Division of Rheumatology at Children's Hospital of Philadelphia and the Perelman School of Medicine at the University of Pennsylvania.
"I was both surprised and thrilled with Dr Heshin-Bekenstein's findings suggesting near-universal seroconversion for patients with rheumatic disease regardless of underlying diagnosis or immunomodulatory therapy regimen, as much of the adult data has suggested a poorer seroconversion rate" and lower antibody titers in adults with similar illnesses, Rutstein said in an interview.
The study "provides essential reassurance that vaccination against COVID-19 does not increase the risk of disease flare or worsen disease severity scores," said Rutstein, who was not associated with the research. "Rather than speaking purely anecdotally with our patients and their families, we can refer to the science — which is always more reassuring for both our patients and ourselves."
Study Included Diverse Conditions and Therapies
Risk factors for poor outcomes with COVID-19 in children include obesity, cardiovascular disease, chronic lung disease, diabetes, and asthma, Heshin-Bekenstein told CARRA attendees. Multisystem inflammatory syndrome in children (MIS-C) and long COVID are also potential complications of COVID-19 with less understood risk factors.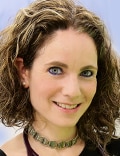 Although COVID-19 is most often mild in children, certain severe, systemic rheumatic diseases increase hospitalization risk, including systemic lupus erythematosus (SLE) and vasculitis. Evidence has also shown that COVID-19 infection increases the risk of disease flare in teens with juvenile-onset rheumatic diseases, so it's "crucial to prevent COVID-19 disease in this population," Heshin-Bekenstein said.
Her study therefore aimed to assess the safety and immunogenicity of the Pfizer mRNA vaccine for teens with juvenile-onset rheumatic diseases and those taking immunomodulatory medications. The international prospective multicenter study ran from April to November 2021 at three pediatric rheumatology clinics in Israel and one in Slovenia. Endpoints included short-term side effects, vaccination impact on clinical disease activity, immunogenicity at 2-9 weeks after the second dose, and, secondarily, efficacy against COVID-19 infection.
The 91 participants included adolescents aged 12-18 and young adults aged 18-21. Nearly half of the participants (46%) had juvenile idiopathic arthritis (JIA), and 14% had SLE. Other participants' conditions included systemic vasculitis, idiopathic uveitis, inflammatory bowel disease-related arthritis, systemic or localized scleroderma, juvenile dermatomyositis, or an autoinflammatory disease. Participants' mean disease duration was 4.8 years.
The researchers compared the patients with a control group of 40 individuals with similar demographics but without rheumatic disease. The researchers used the LIAISON quantitative assay to assess serum IgG antibody levels against the SARS-CoV-2 spike protein in both groups.
Eight in 10 participants with rheumatic disease were taking an immunomodulatory medication, including a conventional synthetic disease-modifying antirheumatic drug (csDMARD) in 40%, a biologic DMARD in 37%, tumor necrosis factor (TNF) inhibitors in 32%, hydroxychloroquine (HCQ) in 19%, glucocorticoids in 14%, and mycophenolate in 11%. A smaller proportion were on other biologics: JAK inhibitors in 6.6%, anti-CD20 drugs in 4.4%, and an IL-6 inhibitor in 1%.
Side Effects Similar in Both Groups
None of the side effects reported by participants were statistically different between those with rheumatic disease and the control group. Localized pain was the most common side effect, reported by 73%-79% of participants after each dose. About twice as many participants with rheumatic disease experienced muscle aches and joint pains, compared with the control group, but the differences were not significant. Fever also occurred more often in those with rheumatic disease (6%, 5 cases) than without (3%, 1 case). One third of those with rheumatic disease felt tiredness, compared with 20% of the control group.
None of the healthy controls were hospitalized after vaccination, but three rheumatic patients were, including two after the first dose. Both were 17 years old, had systemic vasculitis with granulomatosis with polyangiitis (GPA), and were taking rituximab (Rituxan). One patient experienced acute onset of chronic renal failure, fever, dehydration, and high C-reactive protein within hours of vaccination. The other experienced new onset of pulmonary hemorrhage a week after vaccination.
In addition, a 14-year-old female with lupus, taking only HCQ, went to the emergency department with fever, headache, vomiting, and joint pain one day after the second vaccine dose. She had normal inflammatory markers and no change in disease activity score, and she was discharged with low-dose steroids tapered after 2 weeks.
Immune Response High in Patients With Rheumatic Disease
Immunogenicity was similar in both groups, with 97% seropositivity in the rheumatic disease group and 100% in the control group. Average IgG titers were 242 in the rheumatic group and 388 in the control group (P < .0001). Seropositivity was 88% in those taking mycophenolate with another drug (100% with mycophenolate monotherapy), 90% with HCQ, 94% with any csDMARDs and another drug (100% with csDMARD monotherapy), and 100% for all other drugs. During 3 months' follow-up after vaccination, there were no COVID-19 cases among the participants.
Heshin-Bekenstein noted that their results showed better immunogenicity in teens, compared with adults, for two specific drugs. Seropositivity in teens taking methotrexate (Rheumatrex, Trexall) or rituximab was 100% in this study, compared with 84% in adults taking methotrexate and 39% in adults taking rituximab in a previous study. However, only 3 patients in this study were taking rituximab, and only 7 were taking methotrexate.
The study's heterogenous population was both a strength and a weakness of the study. "Due to the diversity of rheumatic diseases and medications included in this cohort, it was not possible to draw significant conclusions regarding the impact of the immunomodulatory medications and type of disease" on titers, Heshin-Bekenstein told attendees.
Still, "I think as pediatric rheumatologists, we can feel reassured in recommending the COVID-19 vaccine to our patients," Oliver said. "I will add that every patient is different, and everyone should have a conversation with their physician about receiving the COVID-19 vaccine." Oliver said she discusses vaccination, including COVID vaccination, with every patient, and it's been challenging to address concerns in the midst of so much misinformation circulating about the vaccine.
These findings do raise questions about whether it's still necessary to hold immunomodulatory medications to get the vaccine," Rutstein said.
"Many families are nervous to pause their medications before and after the vaccine as is currently recommended for many therapies by the American College of Rheumatology, and I do share that concern for some of my patients with more clinically unstable disease, so I try to work with each family to decide on best timing and have delayed or deferred the series until some patients are on a steady dose of a new immunomodulatory medication if it has been recently started," Rutstein said. "This is one of the reasons why Dr Heshin-Bekenstein's study is so important — we may be holding medications that can be safely continued and even further decrease the risk of disease flare."
None of the physicians have disclosed any relevant financial relationships.
Rheumatology. Published online February 18, 2022. Abstract
Childhood Arthritis and Rheumatology Research Alliance 2022 Annual Meeting (CARRA 2022): Abstract. Presented May 2, 2022.
Tara Haelle is a Dallas-based science journalist. Follow her @tarahaelle.
Credit:
Lead image: E+ / Getty Images
Image 1: Indiana University School of Medicine
Image 2: Dr Merav Heshin-Bekenstein
Medscape Medical News © 2022 WebMD, LLC

Send news tips to news@medscape.net.
Cite this: Pfizer COVID Vaccine Performs Well in Youth With Rheumatic Diseases - Medscape - May 17, 2022.