Two investigational medications are safe and effective for the treatment of generalized myasthenia gravis (gMG), new research shows.
The phase 3 studies showed both zilucoplan and rozanolixizumab improve gMG-specific outcomes compared with placebo.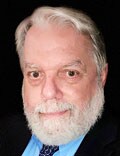 In the case of zilucoplan, the drug provides targeted immune suppression and has a very favorable side effect profile, James F. Howard, MD, told Medscape Medical News. Howard is distinguished professor of neuromuscular disease, professor of neurology, medicine and allied health at the University of North Carolina School of Medicine in Chapel Hill and lead investigator for the zilucoplan study.
"We have a new drug that produces an excellent beneficial response in a very rapid fashion that was sustained over the course of the clinical trial."
Results from both studies were presented at the 14th Myasthenia Gravis Foundation of America (MGFA) International Conference on Myasthenia and Related Disorders.
Inadequate Response
gMG is a rare autoimmune disease of the nerve muscle junction. About 80%-85% of these patients have acetylcholine receptor autoantibody positive (AChR+) gMG, where autoantibodies activate the complement cascade, leading to formation of membrane attack complex and loss of AChRs, which impairs muscle contraction.
Patients with the disorder experience a variety of symptoms, including drooping eyelids, double vision, and difficulty with swallowing, chewing and talking — as well as severe and sometimes life-threatening muscle weakness.
Treatment for gMG typically includes immunosuppressants. However, research suggests that almost half of gMG patients don't achieve an adequate response or are intolerant to conventional treatments.
In 2017, the US Food and Drug Administration (FDA) approved the first drug for MG (Soliris/eculizumab). UCB Pharma, a global biopharmaceutical company, is investigating two more potential treatments for gMG — zilucoplan and rozanolixizumab.
The phase 3 RAISE trial examined zilucoplan in 174 patients with AChR+ gMG at sites in North America, Europe, and East Asia, mean age about 53 years. Participants were randomly assigned to receive a daily subcutaneous injection of placebo or zilucoplan (0.3 mg/kg).
Zilucoplan is a peptide inhibitor of complement component 5 (C5) that binds to and inhibits C5 activation, preventing the formation of the membrane attack complex. The drug also targets the complement protein C6.
Results showed zilucoplan met the study's primary endpoint vs placebo on the MG-Activities of Daily Living (MG-ADL), an 8-item questionnaire, at Week 12 (least square [LS] mean difference (95% CI) of −2.12; 95% CI, −3.26 to −0.97; P < .001). Significant improvement in the MG-ADL was observed from Week 1.
"At the end of 12 weeks, there was clear separation between placebo and the active drug arm that was highly significant," said Howard, adding the response was "very rapid, very robust and very sustainable."
All key secondary endpoints were also statistically significant and clinically meaningful, including improvements in Quantitative Myasthenia Gravis score (QMG), Myasthenia Gravis Composite score (MGC), and Myasthenia Gravis Quality of Life 15-Item revised (MG-QoL15r) score at Week 12. Again, significant improvement was observed from Week 1.
Zilucoplan was well-tolerated. Treatment-emergent adverse events (TEAEs) were similar in the two groups (76.7% for zilucoplan and 70.5% for placebo). The most common TEAEs were injection site bruising, headache, diarrhea, and MG worsening.
There were slightly more serious AEs in the placebo arm.
"The AE profile was much better — orders of magnitude better — than what we see with our current immune suppressant drugs," said Howard.
The second study, known as MycarinG, examined the safety and efficacy of rozanolixizumab, an SC-infused humanized IgG4 monoclonal antibody that inhibits neonatal Fc receptor (FcRn), reducing the concentration of pathogenic IgG autoantibodies.
The trial included 200 patients with AChR, or muscle-specific tyrosine kinase (MuSK) autoantibody positive gMG, who were randomly assigned to one of two rozanolixizumab groups (7 mg/kg or 10 mg/kg) or placebo for 6 weeks.
The study showed rozanolixizumab significantly reduced MG-ADL at Day 43 (the primary outcome) for both drug doses compared with placebo (P < .001 for both).
The treatment reduced mean maximum total IgG levels by 71% for the 7 mg/kg dose and 78% for the 10 mg/kg dose, compared with 11% for placebo.
Rozanolixizumab was generally well tolerated. A higher proportion of TEAEs occurred in the active treatment arms vs placebo (81.3% for 7 mg/kg, 82.6% for 10 mg/kg, and 67.2% for placebo), with most TEAEs being mild to moderate.
The most frequently reported TEAE was headache. Severe headaches were adequately managed with over-the-counter analgesic medications such as ibuprofen. The other most common TEAEs were diarrhea, pyrexia (fever), and nausea.
"The results from the MycarinG study are extremely encouraging, and demonstrate the potential of rozanolixizumab as a new, effective, and flexible treatment option to help ease the day-to-day burden of this challenging disease and improve treatment outcomes for patients," lead investigator Vera Bril, MD, professor of medicine (Neurology), and director of the Neuromuscular Section, Division of Neurology at the University of Toronto, Canada, said in a press release.
UCB Pharma is planning regulatory filings for zilucoplan and rozanolixizumab in gMG in the US and elsewhere later this year.
Practice-Changing Results?
Commenting for Medscape Medical News, Raffi Topakian, MD, Department of Neurology, Klinikum Wels-Grieskirchen, Wels, Austria, said he was "impressed and a bit surprised" by the strong efficacy data for these new drugs.
"For decades, MG patients have been treated with steroids and conventional immunosuppressants, for which evidence from randomized clinical trials was weak and disappointing," said Topakian, who was not involved in the research.
The current data "suggest that rozanolixizumab and zilucoplan are pretty fast-acting powerful drugs," said Topakian. "Both medications have the potential to shake the therapeutic algorithms and change clinical practice."
He noted these new investigational agents are just the latest in a number of potentially efficacious drugs for MG patients that are coming down the pipeline.
"I'm looking forward to being able to select a drug from a considerably larger armamentarium and to tailor the treatment to the clinical scenario and preferences of the individual sitting in front of me."
He noted that both agents were well-tolerated and side effects were manageable.
However, there will inevitably be discussions among experts about the cost of these new drugs, Topakian said.
Howard reports he consults for and receives honoraria from UCB Pharma; his institution receives clinical trial support from UCB. Topakian reports he was the lead author of a nationwide academic study of rituximab for MG in Austria; he participated in advisory board meetings of Alexion and Argenx.
Myasthenia Gravis Foundation of America (MGFA) International Conference on Myasthenia and Related Disorders.
Poster 26 (RAISE study) Presented May 10, 2022
Poster 25 (MycarinG study) Presented May 10, 2022
For more Medscape Neurology news, join us on Facebook and Twitter
Credits:
Lead image: Wikimedia Commons
Image 1: James F. Howard
Medscape Medical News © 2022 WebMD, LLC

Send news tips to news@medscape.net.
Cite this: Two Investigational Meds Promising for Myasthenia Gravis - Medscape - May 16, 2022.