As older adults turn to cannabis to relieve chronic symptoms, or for fun, an increasing number are winding up in emergency rooms with side effects from the drug.
Researchers in California found an 18-fold increase in the rate cannabis-related trips to the emergency department visits among adults over age 65 in the state from 2005 to 2019.
Addressing potential harms of cannabis use among older adults, who face heightened risk for adverse reactions to the substance, "is urgently required," the researchers reported today at the 2022 annual meeting of the American Geriatrics Society in Orlando, Florida.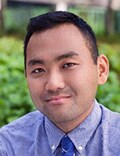 The researchers advised doctors to discuss cannabis use with older patients and screen older adults for cannabis use. Those living with multiple chronic conditions and taking multiple medications are especially likely to be at risk for harm, co-investigator Benjamin Han, MD, MPH, a geriatrician at the University of California San Diego, told Medscape Medical News.
Han added that "very little" is understood about the risks and benefits of cannabis use in the elderly, and more studies are needed "so that clinicians can have data-informed discussions with their patients."
California legalized medical marijuana in 1996 and recreational pot in 2016.
The researchers used diagnostic code data from California's nonmilitary acute care hospitals, collected by the state's Department of Healthcare Access and Information, to calculate annual rates of cannabis-related visits per 10,000 emergency department visits.
ED Trips Up Sharply Among Older Adults
Rates of cannabis-related visits increased significantly for all older adult age ranges (P < .001), according to the researchers. Among those aged 65-74 years, the rate increased about 15-fold, from 44.9 per 10,000 visits in 2005 to 714.5 per 100,000 in 2019; for ages 75-84, the rate increased about 22-fold, from 8.4 to 193.9 per 10,000; and for those 85 and older the rate jumped nearly 18-fold, from 2.1 to 39.2 per 10,000, they found.
The greatest increase occurred in visits categorized in diagnostic codes as cannabis abuse and unspecified use. Cannabis dependence and cannabis poisoning accounted for only a small fraction of cases, the investigators found.
The researchers did not have data on specific reasons for a visit, or whether patients had smoked or ingested marijuana products. They also could not discern whether patients had used delta-9-tetrahydrocannabinol, or THC, which has psychoactive properties, or cannabidiol, commonly known as CBD, which typically does not have the same mind-altering effects.
Han said the data may not present a full picture of marijuana-related ER visits. "It is important to recognize that older adults have lived through the very putative language around drug use — including cannabis — as part of the racist war on drugs," which could lead them to omit having used drugs during the intake process, he said.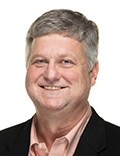 A 2017 study linked cannabis use among older adults with more injuries, which in turn led to greater emergency department use. Brian Kaskie, PhD, associate professor in health management and policy at the University of Iowa, Iowa City, told Medscape that the new findings show a state-specific, but alarming trend, and that more research is needed.
"Were these first-time users who were not familiar with anxiety-inducing aspects of cannabis use and took high potency products? Did they complete any education about how to use cannabis?" said Kaskie, who was not involved in the new study. "Were the ER visits for relatively benign, nonemergent reasons or were these…visits an outcome of a tragic, harmful event like a car accident or overdose?"
Han and Kaskie have disclosed no relevant financial relationships.
Mary Chris Jaklevic is a healthcare journalist in the Midwest.
American Geriatrics Society 2022. Trends in Cannabis-Related Emergency Department Visits Among Older Adults in California. Presented May 12, 2022.
For more news, follow Medscape on Facebook, Twitter, Instagram, YouTube, and LinkedIn
Credits:
Lead image: Westend61 / Getty Images
Image 1: New York University School of Medicine
Image 2: Ray Bennet
Medscape Medical News © 2022 WebMD, LLC

Send news tips to news@medscape.net.
Cite this: Up in Smoke: Cannabis-Related ED Visits Increased 18-fold for Older Californians - Medscape - May 12, 2022.