A Pennsylvania-based internist was sentenced to 20 years in prison by a federal judge on Tuesday for running a prescription "pill mill" from his medical practice.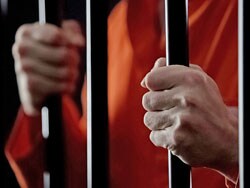 Since May 2005, Andrew Berkowitz, MD, 62, of Huntington Valley, Pennsylvania, was president and CEO of A+ Pain Management, a clinic in the Philadelphia area, according to his LinkedIn profile.
Prosecutors said patients, no matter their complaint, would leave Berkowitz's offices with "goodie bags" filled with a selection of drugs. A typical haul included topical analgesics, such as Relyyt and/or lidocaine; muscle relaxants, including chlorzoxazone and/or cyclobenzaprine; anti-inflammatories, such as celecoxib and/or fenoprofen; and Schedule IV substances, including tramadol, eszopiclone, and quazepam.
The practice was registered in Pennsylvania as a nonpharmacy dispensing site, allowing Berkowitz to bill insurers for the drugs, according to The Pennsylvania Record, a journal covering Pennsylvania's legal system. Berkowitz also prescribed oxycodone for "pill seeking" patients, who gave him their tacit approval of submitting claims to their insurance providers, which included Medicare, Aetna, and others, for the items in the goodie bag.
In addition, Berkowitz fraudulently billed insurers for medically unnecessary physical therapy, acupuncture, and chiropractic adjustments, as well as for treatments that were never provided, according to federal officials.
According to the Department of Justice, Berkowitz collected more than $4000 per bag from insurers. From 2015 to 2018, prosecutors estimate that Berkowitz took in more than $4 million in fraudulent proceeds from his scheme.
The pill mill came to the attention of federal authorities after Blue Cross investigators forwarded to the FBI several complaints it had received about Berkowitz. In 2017, the FBI sent a cooperating witness to Berkowitz's clinic. The undercover patient received a prescription for oxycodone, Motrin, and Flexeril and paid $185, according to The Record.
After being indicted in 2019, Berkowitz pleaded guilty in January 2020 to 19 counts of healthcare fraud and with 23 counts of distributing oxycodone outside the course of professional practice and without a legitimate medical purpose.
On May 10, he was sentenced to 20 years in prison, followed by 5 years of supervised release. In addition, he was ordered to pay a $40,000 fine and almost $4 million in restitution. As a result of civil False Claims Act liability for false claims submitted to Medicare, he is also obligated to pay approximately $1.8 million and is subject to a permanent prohibition on prescribing, distributing, or dispensing controlled substances.
Berkowitz's actions were deemed especially egregious in light of the opioid epidemic.
"Doctors are supposed to treat illness, not feed it," said Jacqueline Maguire, Special Agent in Charge of the FBI's Philadelphia Division. "Andrew Berkowitz prescribed patients unnecessary pills and handed out opioids to addicts." Jennifer Arbittier Williams, acting US Attorney, added upon announcing the sentence, "Doctors who dare engage in healthcare fraud and drug diversion, two drivers of the opioid epidemic ravaging our communities, should heed this sentence as a warning that they will be held responsible, criminally and financially."
For more news, follow Medscape on Facebook, Twitter, Instagram, and YouTube.
Credits:
Images: Dreamstime
Medscape Medical News © 2022

Cite this: Avery Hurt. 'Goodie Bag' Pill Mill Doctor Sentenced to Two Decades in Prison - Medscape - May 11, 2022.