The annual cost of Lyme disease in the United States could be nearly $970 million, according to new research. But not all cases of Lyme disease are equally costly. Costs for patients with disseminated Lyme disease were more than twice as high as those for patients with localized disease.
"These findings emphasize the importance of early and accurate diagnosis to reduce both illness and its associated personal and societal costs," the study's authors write. The analysis was published in Emerging Infectious Diseases on May 11. The authors are from the Centers for Disease Control and Prevention (CDC), the Yale School of Public Health, and the Departments of Health of Minnesota, Maryland, and New York State.
Lyme disease is the most reported vector-borne disease in the United States; an estimated 476,000 Americans are diagnosed with the infection every year. Though the highest incidences are in the Northeast and in Minnesota and Wisconsin, the CDC has recorded cases in all 50 states. Over the past 20 years, estimates of the total cost of treating Lyme disease have varied from $203 million to nearly $1.3 billion. A major limitation to these studies, however, is that they may not accurately identify patients with Lyme disease or capture many of the nonmedical costs associated with treatment, the authors write, such as costs associated with time taken off work and travel to appointments.
To better capture the comprehensive cost of Lyme disease in the United States, researchers conducted a prospective study from September 2014 to January 2016 and followed reported cases in four states with high rates of Lyme disease: Connecticut, Maryland, Minnesota, and New York. The team conducted monthly patient surveys and queried billing codes from participants' clinicians to estimate both the personal expenses and societal costs — such as total costs to the healthcare system — of Lyme disease.
Participants were variously assigned to one of three categories: those with confirmed local disease (such as patients with erythema migrans); those with confirmed disseminated disease, with symptoms including arthritis, lymphocytic meningitis, and encephalomyelitis; and those with probable cases with reported symptoms.
The researchers surveyed 901 participants with clinician-diagnosed Lyme disease: 402 with localized disease, 238 with disseminated disease, and 261 with probable cases. Nearly all participants (94%) were White, 57% were men, and 71% had an annual household income above $60,000. About 28% of participants were younger than 18 years, 16% were aged 18–45 years, 36% were aged 46–65, and 19% were older than 65 years. For most participants (68%), complete medical cost data were available. Those data were used to calculate societal costs.
Costs per patient varied dramatically, from $0.46 to $30,628. On average, patients spent $1252 during the study period on expenses related to Lyme disease treatment, including expenses associated with travel and time taken off work. The median cost to patients was notably smaller, at $244. Patients with disseminated disease had the highest median ($358) and mean ($1692) costs, followed by participants with probable disease (median, $315; mean, $1277). Participants with localized disease had the lowest median ($170) and mean ($1070) costs.
Societal costs ranged from $54 to $122,766 per patient; the median was $690, and the mean was $2032. Multiplying these numbers by the estimated cases diagnosed nationally each year, researchers determined that the total cost of Lyme disease in the United States is between $345 million and $968 million.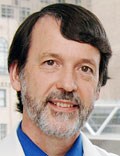 The study "pointed out the tremendous variability in costs" associated with Lyme disease treatment, Brian Fallon, MD, MPH, director of the Lyme and Tick-Borne Diseases Research Center at the Columbia University Irving Medical Center in New York City, told Medscape Medical News. He was not involved with the research. Some patients continued having health expenses after the end of the study, which means their costs would be even higher, he noted. Though most patients fully recovered after 1 year, about 4% still reported symptoms, and 3% were still incurring costs.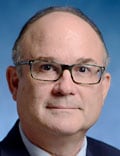 And while the calculated total cost is "significant," it is likely an underestimate, said John Aucott, MD, director of the Johns Hopkins Lyme Disease Clinical Research Center in Baltimore, in an interview with Medscape. Aucott is also unaffiliated with the work. The researchers included confirmed or probable Lyme disease cases, he said, but that does not capture patients who may have had Lyme disease but were initially misdiagnosed. "Those poor patients end up going to see many different doctors to try to figure out what their diagnosis is," added Fallon. "If they do have Lyme, they may not get started on treatment until much later than those who had the classic manifestations [of the disease]." These patients are more likely to have relapsing symptoms, he said, and their cost of care would be much higher, as highlighted in the research findings.
"The take-home point is that the cost to the patient and society is much less if you make an early diagnosis," Aucott said. "It highlights the need for rapid diagnosis and rapid identification," added Fallon, "as well as the potential importance and value of better means of prevention."
Emerg Infect Dis. Published online May 11, 2022. Full text
For more news, follow Medscape on Facebook, Twitter, Instagram, and YouTube.
Credits:
Lead Image: CDC
Image 1: Columbia University Irving Medical Center
Image 2: Will Kirk
Medscape Medical News © 2022

Cite this: Lucy Hicks. Lyme Disease May Cost US Nearly $970 Million per Year - Medscape - May 11, 2022.