Noninvasive brain stimulation does not appear to augment cognitive behavioral therapy (CBT) in patients with major depressive disorder (MDD), new research shows.
Results of a multicenter, placebo-controlled randomized clinical trials showed adjunctive transcranial direct current stimulation (tDCS) was not superior to sham-tDCS plus CBT or CBT alone.
"Combining these interventions does not lead to added value. This is an example where negative findings guide the way of future studies. What we learned is that we might change things in a few dimensions," study investigator Malek Bajbouj, MD, Charité University Hospital, Berlin, Germany, told Medscape Medical News.
The study was published online April 20 in JAMA Psychiatry.
Urgent Need for Better Treatment
MDD affects 10% of the global population. However, up to 30% of patients have an inadequate response to standard treatment of CBT, pharmacotherapy, or a combination of the two, highlighting the need to develop more effective therapeutic strategies, the investigators note.
tDCS is a noninvasive approach that, in healthy populations, has been shown to enhance cognitive function in brain regions that are also relevant for CBT. Specifically, the investigators point out that tDCS can "positively modulate neuronal activity in prefrontal structures central for affective and cognitive processes" including emotion regulation, cognitive control working memory, and learning.
Based on this early data, the investigators conducted a randomized, placebo-controlled trial to determine whether tDCS combined with CBT might have clinically relevant synergistic effects.
The multicenter study included adults aged 20-65 years with a single or recurrent depressive episode who were either not receiving medication or receiving a stable regimen of selective serotonin reuptake inhibitors (SSRIs) or mirtazapine (Remeron).
A total of 148 participants (89 women, 59 men) with a mean age of 41 years were randomly assigned to receive CBT alone (n = 53), CBT+ tDCS (n = 48) or CBT + sham tDCS (n = 47).
Participants attended a 6-week group intervention of 12 sessions of CBT. If assigned, tDCS was applied simultaneously. Active tDCS included stimulation with an intensity of 2 milliamps for 30 minutes.
The study's primary outcome was the change in Montgomery-Åsberg Depression Rating Scale (MADRS) from baseline to posttreatment in the intention-to-treat sample. A total of 126 patients completed the study.
At baseline the average MADRS score was 23.0. In each of the study groups MADRS scores were reduced by a mean of 6.5 points (95% CI, 3.82 - 9.14 points). The Cohen d value was -0.90 (95%CI, -1.43 to -0.50), indicating a significant effect over time, the researchers report. However, they add "there was not significant effect of group and no significant interaction of group x time, indicating the estimated additive effects were not statistically significant."
Results suggest that more research is needed to optimize treatment synchronization to achieve synergies between noninvasive brain stimulation and psychotherapeutic interventions.
Beauty and Promise
Commenting on the findings for Medscape Medical News, Mark George, MD, director of the Medical University of South Carolina Center for Advanced Imaging Research and the Brain Stimulation Laboratory in Charleston, described the study as "a really good effort by a great group of researchers."
It's unclear, he added, why tDCS failed to augment CBT. "It may be about the nongeneralizability of tDCS to complex functions, it may be that they didn't get the dose right, or it might be due to a placebo response," he speculated.
"tDCS is the most simple form of brain stimulation. The beauty and promise of tDCS is that it is so inexpensive and safe," George added.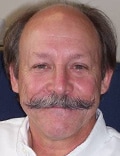 If proven effective, tDCS could potentially be used at home and rolled out as a frontline therapy for depression, he added. "Everybody wants the technology to work as an antidepressant since it could have a very big positive public health impact," said George.
Referring to previous research showing tDCS' ability to improve specific brain functions in healthy controls, George noted that the potential of tDCS may be limited to augmenting specific brain functions such as memory, but not more complex behaviours like depression.
However, George believes a more plausible explanation is that the optimal dose for tDCS has not yet been determined.
With other types of neuromodulation such as electroconvulsive therapy, "we know that we're in the brain with the right dose. But for tDCS, we don't know that and we've got to figure that out before it's ever really going to make it [as a treatment]," he said.
"There have been great advances through the years in the field of brain stimulation and the treatment of depression. But rates of depression and suicide are continuing to grow and we have not yet made a significant dent in treatment, in part because these technologies require equipment [and] they're expensive. So when we figure out tDCS, it will be a very important piece of our toolkit — a real game changer," George added.
JAMA Psych. Published online April 20, 2022. Abstract
For more Medscape Psychiatry news, join us on Facebook and Twitter
Credits:
Lead image: National Institute of Health
Image1: Mark George
Medscape Medical News © 2022 WebMD, LLC

Send news tips to news@medscape.net.
Cite this: Does Noninvasive Brain Stimulation Augment CBT for Depression? - Medscape - May 10, 2022.