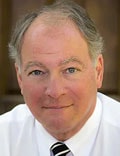 The lifecare community I worked in early in my career accommodated a wide variety of primarily affluent people from around the world. Caring for frail people who, in some cases, felt entitled was sometimes challenging but it was rewarding work. Service was expected on the individual patient's schedule.
The facility had various levels of care, ranging from independent living to nursing home care, including a locked dementia unit.
One day, I was scheduled to see Mary Elizabeth, a patient in her early 60s who had just moved into the independent living area of our facility. I welcomed her into the clinic room and noticed a Parkinsonian stiffness in her gait. She was very trim with dyed red hair and hazel eyes. Her examination was essentially benign, although I wondered if she had an eating disorder. Her history was instructive.
A Charmed Life
Mary Elizabeth was an only child from an old aristocratic family. Her father owned several businesses related to farm supplies and equipment. She lived a very privileged life on a large estate with horses and formal gardens. She learned to play piano from the best instructors in the area, becoming an accomplished pianist who performed in an orchestra and at major social events, including formal receptions at the governor's mansion. In her room, she had a picture of herself in an elegant white dress sitting in front of her antique Steinway grand piano. She had many admirers but kept them all at a distance except for a grade-school friend, Mike, who she said was like a brother to her.
Mary Elizabeth had lived a fairy-tale life until her mid-50s, when she noticed stiffness in her fingers. The stiffness progressed and her piano playing began to suffer. A neurologist diagnosed Parkinson's disease. She sought second opinions at several renowned clinics across the country; the diagnosis was confirmed.
Medication helped, but the tremor and stiffness progressed. When the US Food and Drug Administration approved a treatment for Parkinson's disease, she was an eager, willing candidate to undergo surgery for deep brain stimulation (DBS). Her family could easily afford the $100,000 expense, and she was one of the first people to undergo the procedure. Afterward, she moved to the largest available dwelling at our facility. Mike had also come to live nearby, but they lived separately.
"She prefers to live in the palace, but I am more comfortable in the stable," he said. He had a degree in electrical engineering and was learning advanced computer programming.
No Longer the Woman That She Once Was
Mary Elizabeth arrived for her new patient visit with Mike, who stayed in the waiting room. Mary Elizabeth was cultured and elegant without being arrogant. She admitted that Parkinson's disease had dealt a major blow to her vanity.
"That's not all bad, but I feel like I have fallen from the top to the bottom," she said.
After her exam, she invited Mike back to discuss the visit. He obviously cared very deeply for her and said that she had been having mood swings and he could tell when she was becoming depressed. She was being seen by a psychiatrist and was taking an antidepressant. Fortunately, an international authority on Parkinson's disease was on faculty at a nearby medical center, so I referred her to him. He reaffirmed the diagnosis and made adjustments to her DBS.
An After-Hours Call
Initially, Mary Elizabeth had a favorable response to DBS. But over time, her symptoms worsened. It became increasingly difficult for her to apply her makeup and to play the piano.
One evening, she called me at home and asked if I could see her the next morning.
"Of course, I will see you. Is there anything I can do for you now? You have never called me at home," I said.
"No, I am fine. But Mike just left to see his parents, who are ill, and I feel lonely."
"Do you feel more depressed? Have you had thoughts of suicide?" I asked.
"Yes. I have those thoughts all the time but I think the medication is helping and I have discussed them with my psychiatrist."
"Would it be okay if I called your psychiatrist tonight to update her on your feelings?"
"There is no need to bother her," she said. "I will see you tomorrow."
I called the psychiatrist anyway and left a message on her voicemail.
The next day I was relieved when I saw Mary Elizabeth in the clinic. As usual, she was well dressed, and her makeup was freshly applied. She was almost too cheerful; she apologized profusely for calling me. She said she had an appointment with her psychiatrist in a few days and that Mike would be returning later in the week.
The Next Phone Call Changed Everything
A few days later Mike called me at the clinic. His voice was shaking, and I knew something bad had happened.
"Mary Elizabeth is dead," he said. "I just found her in her room with empty bottles of her medications. I talked with her on the telephone last evening and she sounded really happy. She told me everything was going to be fine. She left me a note."
Upon Reflection
In retrospect, I wish I had ensured that Mary Elizabeth saw her psychiatrist right away. My guilt over how this situation unfolded reminds me to be ever attentive to the moods not only of my patients, but to those of my colleagues, friends, and family as well.
Follow Medscape on Facebook, Twitter, Instagram, and YouTube
Credits:
Lead image: Dreamstime
Image 1: Mark E. Williams, MD
Medscape Family Medicine © 2022 WebMD, LLC

Any views expressed above are the author's own and do not necessarily reflect the views of WebMD or Medscape.
Cite this: Mark E. Williams. A Fairytale Life, a Tragic Ending: The Case I Wish I Could Rewrite - Medscape - May 17, 2022.