Two major medical groups strengthened their recommendations for active surveillance (AS) for patients with low-risk prostate cancer and for the first time recommended the approach for some patients with favorable intermediate-risk prostate cancer.
Experts hailed the new guidelines, released May 10 by the American Urological Association (AUA) and the American Society for Radiation Oncology (ASTRO), as a boon for patients with low-risk to favorable intermediate-risk prostate cancers.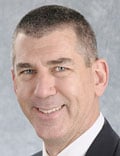 "The guideline is unequivocal that AS is the preferred management option for the majority of men with low-risk prostate cancer," panel chair James A. Eastham, MD, Peter T. Scardino Chair in Oncology and chief of urology at Memorial Sloan Kettering Cancer Center, New York City, told Medscape Medical News.
The new guideline is the first guideline for localized prostate cancer since 2017.
In the new document, guideline writers merged low-risk patients and very-low-risk patients into a single category of "low-risk." Eastham said a distinction between very-low-risk and low-risk is inconsequential since the treatment for the two groups of patients is identical.
The 2022 guideline for the first time makes AS the recommended treatment for select patients with favorable intermediate-risk Gleason 3+4 prostate cancer, he said. The document also provides guidance on how such patients should be selected for AS.
Most research suggests that as many as 40% of patients newly diagnosed with prostate cancer have low-risk disease. Favorable intermediate-risk cancer represents 10% to 15% of newly diagnosed patients, said Todd Morgan, MD, the Jack Lapides, MD, Research Professor and chief of urologic oncology at Michigan Medicine, Ann Arbor.
Morgan, who was not on the AUA/ASTRO panel, called the new recommendations "a very strong update compared to the guideline from 5 years ago."
The guideline has been pared back some from 2017 to include fewer statements, but it covers several key clinical trials that have appeared over the past 6 years to strengthen the evidence base for the document, he said.
"I would say that we still have to acknowledge that many statements are based on 'expert opinion' rather than high-level evidence, which highlights the continued need for well-conducted studies that prove or disprove some of these statements," Morgan added.
Patients Weighed In
This year, AUA's advocacy group urged patients to comment on the proposed guideline.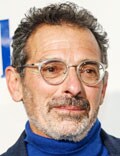 Rick Davis, founder of the AnCan Foundation, a virtual support network for prostate cancer and other diseases, thanked the groups for acknowledging the value of peer support and virtual support groups.
"AnCan congratulates the AUA/ASTRO on endorsing the proper role for the Active Surveillance protocol to manage early low-risk and favorable intermediate-risk prostate cancer and also their qualified and well-supported warnings against focal therapy," Davis, who reviewed the guideline, said in an email. "We are, however, disappointed at the lack of a recommendation to provide comprehensive counseling when hormone therapy is prescribed."
James Schraidt, another patient reviewer for AnCan, said that on balance, the 2022 guideline was an improvement over 2017 and will benefit patients.
He praised AUA/ASTRO for, at the urging of patient reviewers, introducing the "cribriform" and "intraductal" pathology patterns into the guideline for the first time as risk factors.
But he criticized the doctor groups for "a less than fulsome and orderly discussion of the use of MRI. It is not mentioned as a tool that should be used prior to initial biopsy, leaving the door wide open to random biopsies. The recommended role of MRI in AS monitoring was unclear." He also said the panel should have reviewed micro-ultrasound, an emerging technology, that can be used by itself or to complement MRIs.
Many of the AUA/ASTRO guideline changes involve semantic issues ― but which experts said nevertheless were important nuances.
Eastham said the AUA/ASTRO panel debated and finally settled on the word "preferred" for AS rather than "recommended" or "strongly recommended."
"This is a very strong statement from the AUA/ASTRO," Morgan said. "The semantics are definitely important, but...'preferred' is actually a strong word. For the AUA, what's really important is the 'strong recommendation' and Grade A level of evidence."
Morgan also observed that the AS recommendations for patients with low-risk prostate cancer are stronger in the new AUA guideline than those in the latest recommendations from the National Comprehensive Cancer Network (NCCN), which he helped write.
The AUA/ASTRO guideline states that AS is preferred for patients with low-risk cancer, whereas in the NCCN guideline the language is: "preferred for most patients with low-risk disease cancer," Morgan said.
"All of these statements ultimately acknowledge what I think that the vast majority of experts agree on ― a small proportion of patients with low-risk prostate cancer may appropriately be recommended to undergo primary therapy," he said.
Eastham said the goal of the guideline is to persuade surgeons to emphasize that AS is the best choice for most patients with low-risk prostate cancer: "The hope is that surgeons read the guideline. The guideline is definitive in recommending AS in low-risk prostate cancer."
Eastham said the new guideline also does the following:
Further endorses shared decision making, with the understanding that for a decision to be made, both patient and physician need appropriate information regarding the risk posed by the cancer and the risk posed by treatment;

Endorses selective use of somatic genetic testing when the data are needed for shared decision making;

Updates a section on genetic testing in patients considered to be at high risk for a germline mutation;

Updates pretreatment evaluation for patients opting for treatment, primarily the role of imaging and how the evolution of next-generation imaging ― such as prostate-specific membrane antigen/positron-emission tomography (PET) scans, a new type of nuclear medicine procedure, in clinically localized prostate cancer;

Addresses aspects of both radiotherapy and surgery, including nerve sparing, pelvic lymph node dissection, and adjuvant/neoadjuvant therapy, such as chemotherapy or hormone therapy delivered before or after the primary treatment. Eastham said the "significant evolution" in how best to provide radiotherapy resulted in several changes to this section.
No relevant financial relationships have been reported.
AUA. Clinically Localized Prostate Cancer: AUA/ASTRO Guideline Endorsed by SUO. Full text
Howard Wolinsky is a Chicago-based freelance medical writer. He was a patient reviewer of the AUA guideline with the AnCan group and has been on active surveillance for nearly 12 years, He celebrates his "pros mitzvah" in 2023.
For more news, follow Medscape on Facebook, Twitter, Instagram, and YouTube.
Medscape Medical News © 2022

Cite this: Howard Wolinsky. New Guideline Gives Active Surveillance a Boost - Medscape - May 10, 2022.