An at-home investigational device is a promising noninvasive therapeutic approach for anxiety disorders, results from an open-label pilot trial suggest.
The small study showed users of the Mechanical Affective Touch Therapy (MATT) had improved anxiety and depression symptoms, which corresponded to positive changes in alpha and theta oscillatory activity.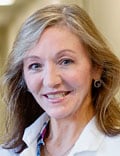 "MATT is part of a large movement toward developing therapeutic devices that patients can self-administer at home," study author Linda L. Carpenter, MD, professor of psychiatry at Brown University, and director of the Neuromodulation & Neuroimaging Core at Butler Hospital, Providence, Rhode Island, told Medscape Medical News, adding that the new study is a step in the right direction of improving the technology used to treat anxiety disorders.
The study was published online April 22 in Frontiers in Psychiatry.
Robust Safety Profile
Therapeutic noninvasive peripheral nerve stimulation is under investigation for anxiety as well as pain and depression. Nerve activation is achieved by delivering electrical or mechanical energy, although most devices to date have used electrical stimulation.
Although electrical stimulation is considered low risk, mechanical stimulation that activates somatosensory pathways has an even more robust safety profile, the investigators note.
The MATT device targets C-tactile fibers (CT) specialized unmyelinated Group C peripheral nerve fibers that fire when stroked at velocities perceived as pleasurable or comforting.
To use the device, participants wear a headset with a small vibrating piece that sits on the mastoid bone behind each ear. These pieces deliver gentle vibrations that can be adjusted by patients.
During development of the MATT stimulation, researchers noted that an isochronic 10 Hz wave, cycling 2 seconds on and 2 seconds off, induced a state of relaxation and increased occipital alpha oscillations in pilot study participants.
The current study was designed to confirm preliminary efficacy and feasibility signals. The sample included 22 patients (mean age 37.3 years, 72.7% female, 77.3% White). All study participants were diagnosed with an anxiety disorder and had at least moderately severe anxiety symptoms. Some also had symptoms of panic or depression.
Many participants were on medications that weren't effective and they wanted to find a nondrug method of relieving their symptoms, said Carpenter.
What's the Mechanism?
Participants learned how to administer the stimulation and adjust the intensity of vibrations to a level where it was consistently detectable but not uncomfortable. Then they received a MATT device to use at home at least twice daily for 20 minutes.
Patients kept daily diaries documenting device use, adverse effects, and technological problems. In-person assessments were held at 2 and 4 weeks.
Researchers collected resting EEG immediately before, and after, the second stimulation session and again following 4 weeks of MATT use.
At baseline and after 2 and 4 weeks, patients self-reported anxiety using the 7-item Generalized Anxiety Disorder (GAD-7) scale, depression with the Beck Depression Inventory (BDI), and stress using the Perceived Stress Scale (PSS). They also reported symptoms with the Depression, Anxiety, Stress Scale (DASS).
Researchers also investigated "interoceptive awareness" or being mindful of your body and internal feelings. For this, they had participants complete the 32-item Multidimensional Assessment of Interoceptive Awareness pre- and posttreatment.
Interoceptive awareness "is a whole new area of interest in neuroscience and brain health," said Carpenter. "The hypothesis was that one way this device might work is that vibrations would travel to the insular cortex, the part of the brain that involves mindfulness and self-awareness."
Symptom Reduction
In the completer sample of 17 participants, mean scores on anxiety and depression symptoms fell significantly from baseline to 4 weeks (all P < .01). For example, the GAD-7 mean score fell from 14.3 to 7.1 and the BDI mean score from 30.6 to 14.8.
The study also showed that mindfulness was enhanced. The MAIA total score increased from 83.1 to 93.5 (P = .014).
Device users had increased alpha and theta brainwave activity, findings that "go along with the concept of decreased anxiety," said Carpenter. She noted a recent study of the same patient population showed the device enhanced functional brain connectivity.
This current study was too small to pick up signals showing the device was effective in any particular sub-population, said Carpenter.
Unlike other stimulation interventions that require clinic visits, patients use the MATT in the comfort of their own home and at their own convenience.
However, there are still questions surrounding the use of the noninvasive device. For example, said Carpenter, it's unclear if it would be more effective if combined with psychotherapy or whether patients can use it while sleeping and driving. A next step could be a sham-controlled trial, she said.
The study was supported by Affect Neuro Inc, developer of MATT therapy, and the National Institute of General Medical Sciences. Carpenter reports receiving a consultancy fee from Affect Neuro.
Front Psychiatry. Published online April 22, 2022. Full text
For more Medscape Psychiatry news, join us on Twitter and Facebook
Credits:
Lead image: Dreamstime
Image 1: Dr Linda Carpenter
Medscape Medical News © 2022 WebMD, LLC

Send news tips to news@medscape.net.
Cite this: Mechanical Touch Therapy DevicePromising for Anxiety - Medscape - May 06, 2022.