A group of clinicians is hoping to prompt a rethink of how opioids are prescribed to new mothers after cesarean deliveries after finding that sending patients home with smaller prescriptions led to dramatic drops in use of the drugs.
In research scheduled to be presented Saturday at the 2022 annual meeting of the American College of Obstetricians and Gynecologists (ACOG) in San Diego, women undergoing cesarean delivery were randomly assigned to receive prescriptions for either 10 or 20 oxycodone tablets at discharge. Interim data revealed that not only did 10-tablet prescriptions correlate with significantly less opioid consumption, 35% of all women left their opioid scripts unfilled.
The results suggest physicians should stop "automatically prescribing opioids for caesarean section patients at discharge and, instead, work on individualized prescribing," said Amanda Selk, MD, associate professor of obstetrics and gynecology at the University of Toronto, Canada, who was not involved with the study.
"We need to move away from a culture that says a patient can't be discharged without an opioid prescription," Selk told Medscape Medical News.
For the study, researchers at Virginia Tech Carilion School of Medicine, Roanoke, Virginia, set out to understand how discharge opioid prescription sizes impact opioid consumption in women who undergo caesarean delivery. Other specialties have found a correlation between the two.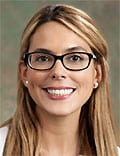 With "no standard dose recommendation for physicians to follow when it came to prescribing opioids for post-cesarean pain management," they also wanted to help their own clinicians optimize their prescribing, co-investigator Jaclyn Nunziato, MD, assistant professor of obstetrics and gynecology at Virginia Tech Carilion, told Medscape.
They randomly assigned 134 women undergoing a scheduled cesarean delivery to receive a prescription for 10 or 20 tablets of 5 mg oxycodone at discharge. Most women had one or more previous cesarean deliveries, and none had used opioids in the previous 30 days.
Data from 97 patients presented at the ACOG meeting showed that 35% of women had not filled their opioid prescriptions 6 weeks after surgery. For those who did fill the orders, the average consumption at week 6 of the study was 6.6 tablets in the 10-tablet group and 13.3 tablets in the 20-tablet group (P = .0005), according to the researchers. No patients in either group had requested a refill of their opioid medication.
Despite differences in opioid use, both groups reported similar pain scores throughout the study period and almost all patients in both groups said they were satisfied with their pain management, the investigators reported.
With an average of 9.2 tablets consumed in the two groups combined, the findings indicate "a standard prescription of 10 tablets may be adequate to manage most patients' postoperative pain," Nunziato said.
She said she hoped the results help change how physicians view the treatment of post-cesarean pain, and also help "break down the stigma that opioids are the best treatment option for patients."
Potential for "Huge" Benefit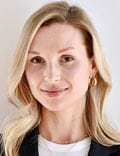 Given the number of cesarean deliveries performed every year in the United States — more than 1.1 million in 2020, according to the US Centers for Disease Control and Prevention — providing smaller post-cesarean opioid prescriptions would be "hugely beneficial to individual patients and our larger community," said Robyn Goodrich, a medical student at Virginia Tech and the first author of the study.
"The patient would receive an amount that is adequate for controlling their pain and keeping them comfortable but does not put them at risk of developing tolerance and addiction," she added. "For the community, it reduces the number of prescription opioids that are left over and may be diverted or misused if not properly disposed of."
Selk pointed to her own group's randomized controlled trial showing that post-cesarean patients who do not receive opioids for pain while in the hospital also do not ask for opioid prescriptions after discharge, and that their pain can be well-managed with acetaminophen and nonsteroidal anti-inflammatory drugs.
Selk, Nunziato, and Goodrich have disclosed no relevant financial relationships.
American College of Obstetricians and Gynecologists 2022 annual meeting: Abstract A265. To be presented May 7, 2022.
David Wild is a medical writer in Toronto.
For more news, follow Medscape on Facebook, Twitter, Instagram, YouTube, and LinkedIn
Credits:
Lead image: E+/Getty Images
Image 1: Dr Jaclyn Nunziato
Image 2: Robin Goodrich
Medscape Medical News © 2022

Send news tips to news@medscape.net.
Cite this: Study: No More Autopilot Opioids After Cesarean Delivery - Medscape - May 06, 2022.