Version 11.0 of the 2021 revised European AIDS Clinical Society (EACS) Guidelines updates all aspects of HIV care and adds recommendations on COVID-19 and antiretroviral treatment (ART) in children and adolescents, the guidelines authors report in HIV Medicine.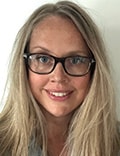 "Conducting a systematic and timely annual revision of all guidelines recommendations is an EACS cornerstone," EACS Guidelines coordinator Lene Ryom, MD, PhD, DMSc, a researcher at the University of Copenhagen, Denmark, told Medscape Medical News. "These revisions ensure that the EACS Guidelines remain clinically relevant, are updated with the latest scientific evidence, and that they cover all key aspects related to HIV management."
Key revisions in this update include:
Antiretroviral Therapy (ART)
Six recommended treatment options for first-line regimens for ART-naive adults include triple-drug regimens consisting of tenofovir (either tenofovir disoproxil fumarate or tenofovir alafenamide) with either lamivudine or emtricitabine plus dolutegravir, raltegravir, bictegravir, or doravirine; abacavir/lamivudine plus dolutegravir; or dual therapy with emtricitabine plus dolutegravir. These drug combinations are recommended in single-tablet form if available.

Alternatives consisting of triple-drug tenofovir-based regimens along with efavirenz, rilpivirine, or boosted darunavir, are advised when no recommended regimens are feasible.

Bimonthly injections with long-acting cabotegravir plus rilpivirine are now advised as a switch option for people who are virologically suppressed.

PrEP on demand is advised for cisgender men, and PrEP may be continued during pregnancy and breastfeeding for people at risk of acquiring HIV.
Drug-Drug Interactions (DDIs) and Other Prescribing Issues
Four new DDI tables cover anti-tuberculosis drugs, anxiolytics, hormone replacement therapy, and COVID-19 therapies.
Comorbidities
This update acknowledges the impact of the COVID-19 pandemic on routine healthcare, provides recommendations, and highlights the role of shared care and consultation for anxiety and other mental health disorders.

Treatments involving diabetes, hypertension, cardiovascular disease, heart failure, chronic kidney disease, hypercholesterolemia, obesity, cancer, and sexual health have been updated, with new information about elderly and frail patients, women's sexual health, and special considerations for transgender people.
Viral Hepatitis Coinfection
Immediate treatment of recently acquired hepatitis C is recommended for people living with HIV and ongoing risk behavior. Bulevirtide is added as a treatment option for hepatitis Delta virus (HDV).
Opportunistic Infections and COVID-19
The revision adds new guidance on management of HIV and COVID-19, covering epidemiology, risk factors for severe COVID-19, COVID-19 management, HIV care during a pandemic, HIV management during COVID-19 treatment, and management of long-term COVID-19 symptoms and prophylaxis.

It includes guidance on management of tuberculosis meningitis, cryptococcosis, Pneumocystis jirovecii pneumonia, and drug-resistant tuberculosis.
Pediatric HIV Infection Treatments
This new section, developed with the European pediatric research organization Penta, updates guidance for the use of preferred and alternative first-line drugs from birth to adolescence. Combinations include new child-friendly formulations of dolutegravir as early as 4 weeks of age and 3 kg (6.6 lb) of weight as well as an increased emphasis on dolutegravir as first-line preferred agent for all children except newborns. Abacavir is recommended for children younger than 3 months.

ART regimens for children with infectious hepatitis or tuberculosis are also provided.
Laura Jane Waters, MD, a genitourinary consultant and HIV and hepatitis lead at Central and North West London National Health Service Mortimer Market Centre in London, United Kingdom, and chair of the British HIV Association (BHIVA), shared her perspective on the revision with Medscape Medical News. She was not involved with the EACS Guidelines revision.
"The addition of a section on COVID-19 in people with HIV, including management, drug interactions, and vaccination, is welcomed, as is the inclusion of key references and, for selected references, the key findings," Waters said in an email.
"Finally, for the first time, EACS covers pediatric HIV treatment by integrating with the Penta guidelines," she added. "This is an important evolution, considering there are still cases of vertical HIV transmission in Europe, not to mention children living with HIV who have immigrated. Ensuring high and equitable standards of HIV treatment for young people is crucial."
"This update to the always-pragmatic EACS guidelines further diverges from the United States Department of Health and Human Services (DHSS) guidelines," Waters explained. "For 6 months, both guidelines preferred the same…regimens for first-line therapy, but since DHSS removed raltegravir-based ART in June 2021 and EACS added doravirine-based regimens in October 2021, we're back in the more familiar territory of EACS offering a broader range of preferred choices."
Ryom noted that modern HIV care needs to consider managing coinfections, opportunistic diseases, comorbidities, aging, addictions, and mental health.
"Ensuring an integrated and personalized approach to HIV management is becoming increasingly important in an aging population living with HIV with the potential for complex needs," she said.
The Guidelines are available in several formats: as a free smartphone app, an interactive web version, and an online PDF.
Funding information was not provided. Ryom and several co-authors have disclosed no relevant financial relationships. Most of the guideline co-authors declare financial relationships with pharmaceutical companies "outside the submitted work." Waters provided no information on conflicts of interest.
HIV Medicine. Published online March 25, 2022. Full text
For more news, follow Medscape on Facebook, Twitter, Instagram, YouTube, and LinkedIn
Credits:
Lead Image: Dreamstime
Image 1: Lene Ryom
Medscape Medical News © 2022

Send news tips to news@medscape.net.
Cite this: New HIV Care Guidelines From the European AIDS Clinical Society - Medscape - May 05, 2022.