A medical home that provides conventional primary care with a focus on mental health appears to be an effective model for managing patients with serious psychiatric illnesses, new research has found.
Patients with serious mental illnesses such as schizophrenia and bipolar disorder die at rates 2.2 times higher than the general population. But people with these conditions — who often also experience cognitive deficits, have impaired social skills, are socially disadvantaged, and have high rates of substance addiction — are less likely to receive primary care services and instead rely heavily on hospitals and emergency departments for their medical care.
Clinicians at the University of California, Los Angeles (UCLA), and their colleagues sought to reverse these poor outcomes by addressing mental health problems at the primary care level.
They created a patient-centered medical home, a care model designed to ensure that patients receive primary and mental health care on a continuous basis to better manage chronic conditions and maintain wellness, rather than during separate, periodic visits to a doctor's office.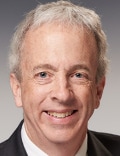 "Few psychiatrists are trained in primary care or can provide these services. The same is true for primary care physicians, and we need to be able to better coordinate care for these vulnerable patients," said Alex Young, MD, lead author of the new study and director of the Semel Institute for Neuroscience and Human Behavior at the David Geffen School of Medicine at UCLA. "Our team's study shows that a patient-centered medical home can be effective and should be considered for improving the healthcare of patients with serious mental illnesses."
The first randomized controlled trial of the approach, published in the Journal of General Internal Medicine, covered an average of 401 days at a specialized patient-centered home within the Veterans Health Administration's (VA's) Patient Aligned Care Teams.
Young and his colleagues divided 331 patients with serious mental illnesses — conditions included recurrent major depression with psychosis or chronic severe posttraumatic stress disorder — into two groups. One group comprised 164 patients who received integrated healthcare through a VA medical home staffed by a primary care doctor and nurse care manager. In addition, a psychiatrist was available to the team by phone, instant messaging, or email.
The other group received care from a team of VA clinicians that included either a physician or nurse practitioner and a nurse, medical assistant, and clerks. However, they received their psychiatric care at a specialty mental health clinic rather than their primary care facility.
For 65 (40%) patients in the medical home group, mental health care was completely switched so as to be provided by primary care clinicians. Patients in the intervention group experienced greater improvements in measures of general health, such as body mass index, lipid levels, and blood sugar levels (P < .05). They also experienced improvements in all aspects of care for chronic illnesses, as well as in their experiences of the care they received (P < .05) and in their emotional life (P = .05).
"While people with serious mental illness are some of the most challenging and expensive patients to treat, it is possible to help seriously mentally ill individuals be healthy and productive, while minimizing their need to use hospital and emergency departments," Young, who also is associate director of the Health Services Unit at the VA VISN 22 Mental Illness, Research, Education and Clinical Center, in Los Angeles, told Medscape Medical News. "We found this care model to be effective in improving treatment appropriateness and patient outcomes."
The model is both "viable and valuable to keep patients well, out of hospitals, and at work," said Andrew J. P. Carroll, MD, FAAFP, a family physician in Arizona. The results "are fantastic and show the model works, especially for SMI patients," he told Medscape Medical News.
Carroll's two clinics in Chandler and Flagstaff, Arizona, operate under similar models that integrate primary care and mental health care with care from licensed behavioral counselors. Since launching the services 7 years ago so as to include behavioral counselors, emergency department visits for all diagnoses have dropped by 20% to 25%, he said. "We need to get to a greater population of people where they can get seamless services as well," Carroll said.
The authors have disclosed no relevant financial relationships.
J Gen Intern Med. Published online April 5, 2022. Abstract
Sharon Donovan is a New Orleans–based freelance writer who has written for ASCO Post, Pharmacy Practice News, and Clinical Oncology News, as well as daily newspapers, wire services, and consumer magazines.
For more news, follow Medscape on Facebook, Twitter, Instagram, and YouTube.
Credits:
Lead Image: Image Source/Getty Images
Image 1: University of California
Medscape Medical News © 2022

Cite this: Sharon Donovan. Medical Home Model of Primary Care Improves Mental Health Treatment - Medscape - Apr 29, 2022.