Imaging advances have transformed the cancer care landscape in recent years.
An integral part of this transformation is the use of injectable radioactive isotopes to help gauge patient response to therapy and inform treatment decision-making.
A clear benefit of these advances is improved survival rates.
A downside, however, is an increased risk for patient harm, which is exacerbated by the failure of regulatory requirements to keep pace, cautions one expert in the field.
"We have all these new isotopes and advances in nuclear medicine, and cancer patients are living much longer," says radiation oncologist Daniel E. Fass, MD, chief executive officer of Princeton Health Care Alliance/Medpark USA, New York City.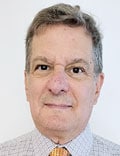 "But it has become clear to me…that protocols aren't always followed. We need more accountability because this is becoming more important for individual patient care," Fass told Medscape Medical News.
Extravasation is a particular point of contention. This happens when the radioactive material that should have been injected directly into the blood stream instead infiltrates into the tissue around the injection site, usually as a result of vein puncture or rupture.
But extravasation is not a "reportable medical event." A regulatory policy established in 1980 exempts diagnostic extravasations from reporting requirements.
The exemption means that although reporting is currently required for unintentional irradiation of skin or tissue at doses over 0.5 Sieverts — a dose about 500 times greater than typical exposure to skin or tissue during nuclear medical imaging — it is not required for unintentional infiltration at the same or higher dose.
It's unfathomable that "something actually injected into people" would be less regulated than other types of radiation exposure, says patient advocate Simon Davies, executive director of Teen Cancer America in Los Angeles.
"With any other clinical or medical error, patients are informed," he points out. "Why not this? It's just unacceptable."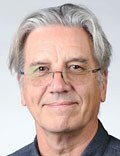 Fass and others are calling for a policy change, and are lobbying the US Nuclear Regulatory Commission (NRC), the independent agency tasked by the US Congress with ensuring "the safe use of radioactive materials for beneficial civilian purposes while protecting people and the environment."
Times have changed, the potential for patient harm has increased, and steps can be taken to mitigate damage from extravasation, says Fass.
Patient Experience
For those with cancer, extravasations might be a matter of life and death, says patient advocate Pam Kohl.
Five years after her stage 4 metastatic breast cancer diagnosis, Kohl says she is "way beyond what they told me my life expectancy would be."
Imaging scans every 3 months — with radioactive isotope injections that aid in assessing her response to treatment — helped get her this far.

"My whole treatment is based on what these scans show," she said. Because multiple, potentially life-prolonging treatment options exist for her hormone receptor-positive breast cancer, the scans are used to assess her response and determine if treatment adjustments are needed.
"We have to know whether the treatment is still working, so it's critically important for these scans to be accurate," she said.
Experiencing an extravasation means that some of the radioactive isotope needed to assess tumor response doesn't make it to the intended target, potentially compromising scan integrity.
During a scan about a year ago, she felt a burning sensation in her elbow and knew something wasn't right. Her concerns were initially dismissed, but as a patient advocate well-versed in extravasations, Kohl insisted on an evaluation.
"Sure enough, there was an infiltration on the x-ray," she said, describing the effect as "a big blob" of radioactive material in her arm.
Still, the event was downplayed, and no effort was made to mitigate the effects, she said.
"No warm compresses, no massage, nothing," Kohl said. "I'm a fierce advocate, and even I sort of cowered. I didn't want to do anything to jeopardize my relationship with my doctors or my treatment."
Instead, she was left to worry about the accuracy of her scan and whether her treatment was working.
She still experiences a "soreness, an achiness' in the part of her arm where the extravasation happened.
As for any fears of potential long-term health effects like secondary cancers or other radiation-induced illness, Kohl said "there's no doubt that having a big clump of nuclear medicine in your arm is going to have an impact, but I'm terminal — it won't matter 10 years from now for me. The effect on my treatment plan concerns me the most.
"But if you know and your doctor knows [that you've had an extravasation], they can test earlier. That's part of why this is important," she said, emphasizing the patients' right to know.
Nonterminal patients, and particularly young patients who are likely to live for many years after cancer treatment, need to monitor for the long-term effects of extravasations, and they can't do if they don't know that such an event has occurred, she said.
Indeed, the long-term survival that is now being seen for many young patients raises concerns about potential long-term effects of unintended radiation exposure, Davies commented.
Long-standing Resistance to Reporting
The NRC has long resisted pressure to make diagnostic extravasation a reportable medical event, arguing that infiltrations are common and virtually unavoidable — and beyond the commission's purview.
Following recommendations from its Advisory Committee on the Medical Use of Isotopes (ACMUI), the NRC has repeatedly voted to retain the reporting exemption.
The NRC's stance is backed by multiple professional societies, including the Society of Nuclear Medicine and Molecular Imaging (SNMMI), the American College of Nuclear Medicine (ACNM), and the American Society of Nuclear Cardiology (ASNC).
Extravasations are "a practice-of-medicine issue and therefore not subject to NRC regulation" and are "best managed on an institutional level at the discretion of the authorized user," these organizations jointly argued in a 2020 position statement.
There have been reports that the NRC will soon revisit the extravasations policy. The NRC public affairs office confirmed that staff are currently working on a paper to send to the Commission sometime next month. The paper is related to "the ACMUI's subcommittee report on extravasations and the staff's evaluation of reporting extravasations as medical events, which are publicly available."
The transcript from a meeting last September 2 states that "…the NRC staff, with input from the ACMUI and the agreement states, is reviewing a petition for rulemaking that requests medical event reporting of certain nuclear medicine extravasations. The staff is expecting to make a recommendation on the petition to the Commission in the spring of 2022, and the Commission will make the final decision on the petition."
The meeting summary indicates that the subcommittee endorses a "non–dose-based option for reporting extravasations that result in a radiation injury."
The chair of the ACMUI did not respond to multiple requests for comment.
The Push for Change
The 2020 position statement was a direct response to a formal petition for rulemaking filed by Lucerno Dynamics, maker of a commercially available device to detect extravasations. The subcommittee report and ACMUI paper currently in progress relate to that petition.
Lucerno, which reports that it has previously "presented scientific and clinical evidence to NRC that the occurrence of extravasations can be drastically reduced with dedicated monitoring," called on the NRC to "prioritize patient safety [and] transparency" by updating its "1980 policy that allows nuclear injection errors to remain hidden."
The Organization of Agreement States, the NRC's regulatory partner in 39 states, has expressed public support for the petition for a change in policy.
Support has also come from Patients for Safer Nuclear Medicine, which also launched its own petition calling on patients to "urge the NRC to make your nuclear medicine scans safer."
Furthermore, the World Health Organization recently released a policy brief on medical radiologic imaging that frames patient-centered healthcare delivery and safety — including the right to be informed about and involved in decisions regarding diagnosis and treatment — as a matter of medical ethics.
Resistance and Reasoning
The reasoning for not having to report these events, as explained within the 2020 position statement, centers around the argument that extravasations are a quality control issue rather than a patient safety issue.
Pushback also centers around the commercial interests of Lucerno Dynamics. A public comment submitted to the NRC posits that "Lucerno Dynamics is using this petition as a thinly veiled method to market their device."
Kohl and Fass see the resistance as more of a preference for the status quo. Kohl suggests that the NRC wants to "protect their system instead of protecting patients," whereas Fass sees this as kowtowing by an "old boy network" to professional societies' typical anti-regulatory agenda.
"They take the path of least resistance rather than stir up a hornet's nest and that's not always in the best interest of patients," he said.
The transcript from a 2009 ACMUI meeting provides a bit of support for Fass' take.
A committee member, during a discussion of whether the exemption should be retained, focused on regulatory burden, saying:
" Now if we consider this as a medical event, if we go through all the procedures and identify whatever ­ — 3 or 4 or 5 ­— the patient will have to be informed; the physician [will] have to be informed, blah blah blah, and the…you have to go into all the reporting mechanisms. And therefore I am thoroughly against this being reported as a medical event."
Advocate Davies of Teen Cancer America also suggested the resistance to policy change is "more about not wanting to have additional administrative burdens."
"Another argument that I think is weak is that they don't want to unduly stress patients," he added. "When you've got something as serious as a radioactive material in your body, that doesn't wash for me."
If lawsuits are the concern, instituting regulations requiring reporting of extravasations would reduce the risk by encouraging more attention to technique and safety among those performing scans, he predicts.
"This would force hospitals to want to get it right, so you would start to improve practice straight away," he said.
The policy change would also ensure that patients are informed and able to monitor for long-term effects.
"Who wouldn't want to know, and who in the health system wouldn't want to reduce the possibility of [extravasations] happening?" he said.
Efforts to Reduce These Events
Concerted efforts to reduce the incidence of extravasations have proved successful at some centers.
A quality improvement initiative at the Carilion Clinic in Roanoke, Virginia, for example, reduced the rate of extravasations by 78%, from 13.3% to 2.9%, according to diagnostic radiologist Jackson W. Kiser, MD, chief of molecular imaging at the clinic.
The findings, published in the Journal of Clinical Oncology in 2020, underscored the need for ongoing monitoring to ensure ongoing injection quality.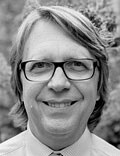 That and another study co-authored by Kiser were conducted in conjunction with Lucerno Dynamics and employed Lucerno's novel extravasation detection device. The second study showed about a 50% reduction in the extravasation rate (from 8.9% to 4.6%) at multiple centers that developed improvement plans focused on injection quality and appropriate interventions following extravasation.
"These infiltrations don't have to happen, and if they do, we need to know they are happening," Kiser told Medscape Medical News. He emphasized the importance of monitoring for long-term effects, pointing out that "it can take 20 years to develop radiation induced cancer."
The short-term effects are also of concern, he said, describing "an impactful case" involving a "really bad extravasation" that substantially reduced the effective radioactive isotope dose to the point that a metastasis was missed.
Future Directions
"I do think people are starting to take this seriously," Kiser said, citing his and others' research and case reports demonstrating the potential for reducing risk and harm. "There's been enough of me and others talking…maybe the NRC will be able to recognize things have changed since 1980."
Davies, on the other hand, said he wonders if the NRC takes the matter of extravasations, and their potential lethality, seriously.
"One of the things that makes me less hopeful is that [NRC] is the same body that looks at soil samples in Chernobyl," he said. "I wonder if this is the right body, because these are smaller amounts versus the spills they deal with.
"I also worry that the lobby from the professional side or institutions side will come forward and they will listen to them instead of patients, but if they don't listen and make changes, we'll push harder."
Fass, Kohl, and other advocates also say patients deserve better — and that the prospect of requiring reporting only in the case of injury does not address the potential long-term effects of extravasation.
"All I want is a change in the guidelines, so that it is reportable, so that my healthcare center will know how often it's happening, so that my healthcare center can train and retrain and really focus on quality improvement, so that I can have confidence in my treatment…and so that if I'm extravasated, the technician can know some things to do to mitigate it right then and there," Kohl said. "Transparency and patient safety needs to always come first."
Kiser reports acing as a speaker for Lucerno in the past, but has no financial interest in the company or any other imaging companies. Has also acted as speaker in the past for Siemens Medical and Eli Lilly, and as a consultant for Jubilant, Ionetix, PharmaLogic, and Biogen. Davies, Fass, and Kohl have disclosed no relevant financial relationships.
Sharon Worcester is an award-winning medical journalist at MDedge News, part of the Medscape Professional Network.
For more news, follow Medscape on Facebook, Twitter, Instagram, YouTube, and LinkedIn
Credits:
Lead Image: E+/Getty Images
Image 1: Dr Daniel Fass
Image 2: Simon Davies
Image 3: Pam Kohl
Image 4: Dr Jackson Kiser
Medscape Medical News © 2022

Send news tips to news@medscape.net.
Cite this: Not Reported: When Radioactive Imaging Agent Leaks Into Tissue - Medscape - Apr 28, 2022.