When a patient's cardiac arrest triggers a Code Blue, clinicians respond with swift precision — until they have to hit a brief pause. Instead of a prefilled syringe or 1 mL premixed vial of life-saving epinephrine in the code cart, there's a vial of concentrated epinephrine, a sodium chloride solution for dilution, a syringe, and a set of instructions.
The shortage of epinephrine syringes has become so commonplace, this extra step typically takes less than a minute — extra seconds when every second counts, but a smooth action. The ease of this readjustment is a sign of just how routine the nation's medication shortage has become. Health system pharmacists and critical care clinicians are pushing back against the new normal of drug shortages — and gaining traction amid a pandemic-fueled focus on global supply chain vulnerabilities.
"It's like a chronic illness now rather than a catastrophic system failure," said Kevin W. Hatton, MD, PhD, senior inpatient medical director for critical care at UK Healthcare in Lexington, Kentucky, and a member of the two-hospital system's drug shortage task force. "That doesn't mean it's healthy. We've just got a chronic disease that bothers us periodically. Sometimes more, sometimes less, but never totally gone."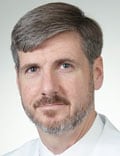 While new shortages have declined to their lowest level in 14 years, overall shortages remain about as high as they were amid the disruptions after Hurricane Maria in 2017, when manufacturing facilities sustained damage, according to data from the University of Utah Drug Information Service. Current (and longstanding) shortages affect some of the most basic and commonly used products, including saline bags and electrolytes. "The products on shortage are needed for just about every hospitalized patient," said Erin Fox, PharmD, senior pharmacy director at the University of Utah Health in Salt Lake City.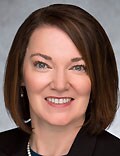 The pandemic caused a surge in demand for certain medications, such as central nervous system agents used in patients on ventilators, as well as triggering workforce and supply chain problems that affect many industries. While COVID-19 didn't fundamentally alter the number of drug shortages, protecting the medical supply chain has become an important national priority.
In March 2022, the National Academies of Sciences, Engineering, and Medicine issued a report on Building Resilience Into the Nation's Medical Supply Chains, recommending greater transparency about the source of raw pharmaceutical materials, the volume and location of manufacturing, and the quality of products. On May 24, the US Food and Drug Administration is convening a workshop to consider how to rate the quality of facilities that manufacture medications and raw pharmaceutical ingredients.
"COVID has really put the supply chain front and center. That's why I'm optimistic that we could see some real change," said Fox, who served on the National Academies committee and is participating in the workshop.
Seeking Transparency
Lack of transparency causes headaches for frontline health professionals. Hospitals typically don't receive advance notice if a manufacturer is discontinuing production or shutting down a plant due to maintenance or quality issues. Pharmacists also don't know the specific manufacturing locations of the drugs they order, so they can't anticipate a shortage based on a natural disaster or other disruptive event, said Collin Lee, PharmD, assistant director of clinical and educational services for the Department of Pharmacy at Emory Healthcare in Atlanta, Georgia.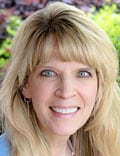 Lee manages medication shortages for an 11-hospital system. "These shortages often occur with no forewarning and send our team scrambling to find and implement clinical alternatives while preserving patient care and safety," she said at a session on medication shortages at last week's virtual conference of the Society of Critical Care Medicine (SCCM).
Purchasers also lack information on product quality. While consumers are accustomed to looking online for reviews and ratings of even the most mundane household items, hospitals negotiate solely on price, said Michael Ganio, PharmD, senior director for Pharmacy Practice and Quality at the American Society of Health-System Pharmacists (ASHP) in Bethesda, Maryland. With very low margins on some products, manufacturers have little incentive to make upgrades to boost quality and even to continue making the items, he said. "If there was a way to reward manufacturers who were investing in quality programs, that would be a way to boost reliability and quality," he said.
While hospitals and health systems save money when prices drop, the savings are offset by the additional costs of managing shortages. In a 2019 report, the Vizient group purchasing organization estimated that US hospitals spend $359 million annually in extra labor costs due to drug shortages. For example, at UK Healthcare, a drug shortage task force of pharmacists and physicians meets weekly to monitor and manage shortages.
The impact of shortages on patients is more difficult to ascertain. "There's a perception that in some cases outcomes are altered. I think there needs to be data to better understand whether or not that's a reality," said Sandra L. Kane-Gill, PharmD, MSc, president of the Society of Critical Care Medicine.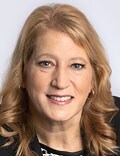 A retrospective study published in 2017 in the Journal of the American Medical Association showed that mortality among patients with septic shock was higher during a 2011 norepinephrine shortage than during nonshortage periods between 2008 and 2013. The study was not designed to show causality — and it clearly wouldn't be ethical to randomize patients to a "shortage" situation. But better outcomes data could illuminate the magnitude of the problem, Kane-Gill said. "Controlling for other variables can be difficult, but I still think we could do our best with observational data to get an indication [of the impact]," she said.
In March 2022, ASHP surveyed 345 pharmacists and pharmacy leaders or clinical coordinators, almost all of them at hospitals, about the impact of shortages of sterile injectable drugs. More than half of respondents reported severe impact from shortages of: prefilled 50% dextrose syringes, sterile water for injection vials, 0.9% saline syringes or vials, local anesthetic vials (with or without epinephrine), prefilled epinephrine syringes, and concentrated electrolyte injections. Seven percent reported at least one medication safety event due to a drug shortage that caused at least temporary patient harm.
Mitigating Shortages
The 2020 CARES Act, passed in the initial pandemic response, requires manufacturers to provide more information about shortages and manufacturing disruptions, although manufacturers have requested more time to phase in reporting on drug production volume.
In an effort to boost supply, the Drug Shortages Shelf Life Extension Act, pending in Congress, would direct the FDA to extend the expiration dates of some medications to address shortages. Nonprofit US-based generic drugmakers, such as Phlow and Civica Rx, have emerged in response to the shortages of basic medications.
But for now, coping with shortages requires adaptability. At the SCCM 2022 Critical Care Congress, Gretchen Sacha, PharmD, critical care clinical pharmacist at the Cleveland Clinic in Ohio, outlined steps, beginning with an inventory of available supplies and an assessment of "true use history," to determine how much is needed to make it through a shortage period. "These pieces are necessary to determine how the institution will get through this first phase of the shortage in which you start to use up your own supply and then begin the development of a plan to mitigate it," she said.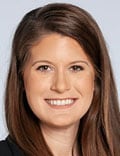 The plan takes into account patient needs. For example, if a shortage affects an IV medication, some patients may be able to switch to an oral alternative, conserving the IV supply for others, she said.
Communication is key to helping clinicians adjust to changes, Sacha advised. "Multiple communication methods are always better than one," she advised. "Don't just send an email that may go unread and be lost in an inbox of hundreds of emails." Instead, also provide alerts in the electronic medical record, place information in institution bulletins, and provide updates in unit huddles or departmental meetings, she suggested.
The end goal of mitigation efforts, said Hatton, is "to make sure that patients always get the best drugs to treat the problems at the right time."
Erin Fox is an unpaid advisory board member of Civica Rx. No other relevant financial relationships were disclosed.
Society for Critical Care Medicine (SCCM) 2022 Critical Care Congress: What Do You Mean We're Out? Medication Shortage Mitigation and Prevention. Presented April 18, 2022.
Michele Cohen Marill is a freelance journalist based in Atlanta, Georgia. She has written for Wired, STAT, Health Affairs, and other publications. She can be reached at michele.marill@gmail.com.
For more news, follow Medscape on Facebook, Twitter, Instagram, and YouTube.
Credits:
Lead Image: Dreamstime
Image 1: Kevin W. Hatton, MD, PhD
Image 2: Erin Fox, PharmD
Image 3: Collin Lee, PharmD
Image 4: Sandra L. Kane-Gill, PharmD, MSc
Image 5: Gretchen Sacha, PharmD
Medscape Medical News © 2022

Cite this: Michele Cohen Marill. Thanks to COVID-19, Drug Shortages Take Center Stage - Medscape - Apr 26, 2022.