Testing the DNA of antimicrobial-resistant Plasmodium falciparum in the blood of travelers from malaria-endemic regions may help researchers monitor how drug resistance changes over time, a study from Canada reports.
"Malaria remains the deadliest vector-borne infectious disease worldwide. Plasmodium spp., most commonly P. falciparum, are responsible for [approximately] 229 million cases and 500,000 deaths from malaria annually," the authors write in Emerging Infectious Diseases.
"Our findings demonstrate an absence of genetic markers of resistance to the most powerful antimalarials on the planet — the artemisinins — in potentially deadly malaria imported primarily from sub-Saharan Africa over time. This is good news," senior study author Andrea K. Boggild, MD, MSc, DTMH, told Medscape Medical News.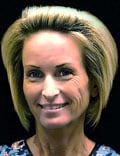 "We also showed that over 90% of falciparum malaria imports were resistant to the proguanil component of the fixed drug combination atovaquone-proguanil, a popular oral antimalarial that is first-line treatment for uncomplicated malaria in Canada," Boggild, an associate professor in the Department of Medicine at the University of Toronto, Canada, added in an email. "We documented no genetic markers of atovaquone resistance."
Search for Global Patterns of Emerging Drug Resistance
Boggild, the medical director of the Tropical Disease Unit at Toronto General Hospital, and colleagues analyzed 243 whole-blood specimens that contained P falciparum and no other Plasmodium species from the malaria biobank at the Public Health Ontario Laboratory in Toronto. They analyzed specimens from the years 2008-2009, 2013-2014, and 2017-2018 from patients ranging in age from 3 to 88 years. Of the 186 patients with a documented travel history, 81 had traveled in West Africa, the most common region, and 40 in Nigeria, the most common country. Five specimens came from travelers to Southeast Asia, and 1 came from a traveler to the Caribbean.
The researchers extracted DNA from whole blood and detected the parasite's DNA by real-time quantitative polymerase chain reaction (qPCR). They analyzed 23 different single-nucleotide polymorphisms (SNPs) in six genes, and quantified the prevalence of resistance markers, including genes that provoke resistance to the most common antimalarial drugs: chloroquine, mefloquine, atovaquone/proguanil, and the artemisinins.
They analyzed SNPs at atpase6 (pfATPase6), pfcrt (chloroquine resistance transporter, cytb (cytochrome b), dhfr (dihydrofolate reductase), dhps (dihydropteroate synthetase), mdr1 (multidrug resistance protein) and mdr1 copy number, and kelch13 (kelch protein gene on chromosome 13).
Over time, they detected increasing mutant genotypes for dhfr S108N (P = .001) and dhps A613T (P = .029) but decreasing mutant genotypes for mdr1 N86Y (P < .001), D1246Y (P = .003), pfcrt K76T (P = .011), and pfcrt 74–75 (P = .014). They found no kelch13 mutations. They detected fewer mutations indicating chloroquine resistance over time, suggesting less chloroquine pressure in specimens from travelers to Africa, but mutations that provided proguanil resistance increased.
"Antimalarial resistance — particularly resistance to the powerful artemisinins — continues to expand globally, and it is important to conduct routine surveillance for resistant parasites in order to inform appropriate prevention and treatment guidelines," Boggild explained. "It cannot be presumed that a drug's efficacy will be durable over time given the global landscape of antimalarial resistance."
Boggild acknowledged limitations to the study, including incomplete travel history in about half of the patients, relatively few patients from Southeast Asia, and the small sample set.
"Clinicians caring for travelers before or after travel should familiarize themselves with the options for malaria prevention and treatment and understand the risk–benefit profile of each drug," Boggild advised.
"Resistance to proguanil means that we are reliant on the partner drug atovaquone for the antimalarial action of this formulation, which is effective only when taken with food," she added.
Anne N. Cowell, MD, MPH, an assistant clinical professor of medicine in the Division of Infectious Diseases at the University of California San Diego, was not surprised by the findings.
"The study demonstrates how quickly malaria parasites adapt and evolve to survive changes in malaria treatment," Cowell, who was not involved in the study, told Medscape Medical News.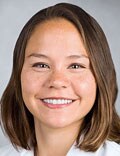 "These changes reflect changing malaria treatment and thus drug pressure during the time period," she said in an email. "Because the majority of the clinical samples with a known travel history came from West Africa, and there was no clear evidence of artemisinin resistance in the area during the final time period studied, it is not surprising that they did not find kelch13 resistance mutations.
"The increase in mutations associated with proguanil resistance is concerning because atovaquone-proguanil is frequently used for prophylaxis during travel," Cowell added. "There is no widespread evidence of resistance in travelers at this time, but it warrants monitoring."
Sean C. Murphy, MD, PhD, an associate professor of laboratory medicine and the director of the Malaria Molecular Diagnostic Laboratory at the University of Washington in Seattle, also was not surprised by the study's results.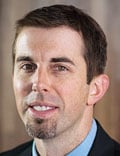 "It may be just a matter of time before evidence of artemisinin resistance crops up among returning travelers," he said in an email. "When that happens, we may lose the opportunity to easily use common go-to drugs like atovaquone/proguanil to treat these patients.
"The biggest takeaway of this study is the reminder that drug-resistant malaria (including the future potential for artemisinin-resistant malaria) is just an airplane flight or two away from non-endemic places like Canada and the United States," Murphy noted. He was not involved with this Canadian study.
"Continued investment is needed to support malaria control, drug resistance monitoring, and vaccine efforts in order to fight this relentless, terrible parasite," he urged.
The Project Initiation Fund of Public Health Ontario funded the study. The study authors, Cowell, and Murphy have disclosed no relevant financial relationships.
Emerg Infect Dis. Published online March 8, 2022. Full text
For more news, follow Medscape on Facebook, Twitter, Instagram, YouTube, and LinkedIn
Credits:
Lead Image: Stone/Getty Images
Image 1: Boggild Lab | www.boggildlab.ca
Image 2: UC San Diego Health
Image 3: University of Washington
Medscape Medical News © 2022

Send news tips to news@medscape.net.
Cite this: Malaria: Testing Parasite DNA in Travelers' Blood May Help Predict Drug Resistance - Medscape - Apr 25, 2022.