Since 1980, the incidence of hepatocellular carcinoma (HCC) has tripled in the United States. The uptick in this deadly liver cancer was thankfully accompanied by the introduction of new and improved methods of treating it. Recent years have seen the approval of several systemic HCC systemic therapies, including molecularly targeted therapies and immunotherapies.
With such increasing options, however, there is a corresponding need for better guidance as how to use these treatments. Therefore, the American Gastroenterological Association (AGA) convened a multidisciplinary panel to weigh the evidence for and against these various approved systemic therapies for HCC. The fruit of those efforts can be seen in recently published AGA guidelines, which offer 11 recommendations for first- and second-line therapy for patients with advanced-stage HCC.
To find out more about these guidelines, Medscape contributor Nancy S. Reau, MD, chief of the hepatology section at Rush University Medical Center in Chicago, spoke with HCC expert Amit Singal, MD, professor of internal medicine and chief of hepatology at UT Southwestern Medical Center in Dallas, Texas. Dr Singal noted that although the AGA panel's recommendations "were conditional and supported by low or very low levels of evidence," they nonetheless have significant implications for gastroenterologists.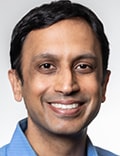 Weighing the Evidence
Why is this guideline important? How would a gastroenterologist use it?
There are a growing number of first- and second-line systemic therapies, so it is important for providers to understand the level of supporting evidence, patient eligibility, and relative efficacy of these therapeutic options.
Although systemic therapy is typically prescribed and managed by medical oncology, it is essential for gastroenterologists and hepatologists to also understand therapeutic options, given that over 80% of HCC cases occur in the setting of cirrhosis.
Multidisciplinary care is essential to optimize outcomes in patients with HCC, with studies demonstrating shorter time to treatment, higher appropriate treatment selection, and improved overall survival. Understanding systemic therapy options can facilitate appropriate referral of eligible patients, accurate discussions about prognosis, and informed discussions with medical oncology.
In addition to succinctly summarizing clinical trial data for each potential therapy, the AGA guideline includes an implementation table that highlights specific considerations for each therapy. For example, patients being considered for atezolizumab and bevacizumab should have an upper endoscopy to stratify their risk for gastrointestinal bleeding, and immunotherapy should not be used in patients after transplantation.
Does this tool help identify patients who are poor candidates for systemic therapy?
The AGA guideline summarizes the evidence for first- and second-line systemic therapy decisions based on current literature, including an accompanying algorithm, as well as areas in which there are data gaps.
The panel highlights a lack of randomized clinical trial data for systemic therapy in patients with Child-Pugh B cirrhosis, as well as a lack of direct comparative data for available second-line options.
However, lack of data in this setting does not equate to lack of efficacy. The guideline recommendations work on a population basis, whereas individual decisions in practice must incorporate specific clinical nuances that are unique to that patient and their preferences.
In that vein, the panel states that patients with Child-Pugh B cirrhosis who place a higher value on potential mortality reduction, however uncertain, may be considered for systemic therapy.
In contrast, the panel identified some areas in which systemic therapy has failed to show a benefit to date, such as in the adjuvant setting after resection or locoregional therapies, thus supporting their recommendation to not use systemic therapy in these settings unless future trials using immune checkpoint inhibitors demonstrate benefit.
Medscape Gastroenterology © 2022 WebMD, LLC

Any views expressed above are the author's own and do not necessarily reflect the views of WebMD or Medscape.
Cite this: What Gastroenterologists Need to Know About New Guidelines on Systemic HCC Therapy - Medscape - Apr 29, 2022.