Jean Liew, MD, recalls the long list of women mentors who have guided her career in rheumatology.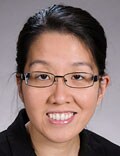 It started during her residency, when Jennifer Barton, MD, at Oregon Health & Science University, Portland, exposed her to new ways of conducting clinical research on patient outcomes.
In fellowship, she met Lianne Gensler, MD, a leader in axial spondyloarthritis, at the annual meeting of the American College of Rheumatology. Through Gensler's mentorship and sponsorship, she was introduced to Maureen Dubreuil, MD, at Boston University, whose research focuses on pharmacoepidemiologic approaches using large databases.
Liew currently practices rheumatology under the leadership of Tuhina Neogi, MD, a world-renowned expert in osteoarthritis and gout. "She's my research mentor," Liew, an assistant professor of medicine at Boston University, said in an interview.
Her academic timeline reflects the powerful network and influence of women rheumatologists, who represent half of the adult rheumatology workforce in the United States. "In the research arena, many experts are women and they serve as role models and mentors to many," Liew said.
But there's more work to do, she and others acknowledged.
Rheumatology faces ongoing workforce shortages while struggling with a gender gap that's closing but not as quickly as many women rheumatologists would like to see.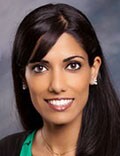 The gap persists, despite overall gains in the field of medicine, Vaneet Sandhu, MD, a rheumatologist with Loma Linda (Calif.) University, said in an interview. Women have exceeded men as enrollees in medical colleges, reported the Association of American Medical Colleges. And yet, "our colleagues reported last year that, in academic rheumatology, women are less likely to be full or associate professors than men," she said.
The odds of being a fellowship program director or division director is similar in both males and females. "So, we've had some gains, but there's always room for more," Sandhu said.
Too Few Physicians
The next 10 years forecasts a dearth in American physicians.
AAMC projects a shortage of 124,000 doctors in the United States by 2034. Following on a similar trajectory, the ACR in 2015 anticipated a 25% drop in the supply of rheumatology clinical providers by 2030, with demand exceeding supply by more than 4,100 clinical employees.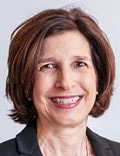 The ACR's workforce study projected that more women would come into rheumatology, noted Marcy Bolster, MD, director of the rheumatology fellowship training program at Massachusetts General Hospital, Boston. Women make up at least 50% of the workforce and 66% of fellows If these numbers hold, "we'll definitely see an increase in the percent of women in the workforce" moving forward, Bolster said in an interview.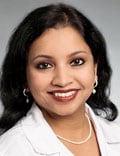 Women have helped the shortage to a great extent, said Nilanjana Bose, MD, a rheumatologist at Lonestar Rheumatology, Houston.
The work-life balance that rheumatology offers, combined with its focus on the cognitive part of internal medicine, explains why the field has attracted so many women. Rheumatology provides flexible work options. Women "get to teach or do rounds in the hospital or have a private practice where you're mostly outpatient with some hospital work," Bose said in an interview.
With anticipated shortages looming over the next decade, the profession needs to be cognizant of the different demands women face in their careers and how it can accommodate the workforce to meet the needs of its providers and maintain access for patients, Bolster said.
There are many innovative ways to match the demand for access. One thought is to create shared positions. Instead of employing four full-time physicians and one person part time, have two people who are working part time, Bolster suggested. "It is also important to not only expand our workforce with advanced practice providers, but to ensure their retention in the rheumatology workforce, to improve access to care for those with rheumatic diseases."
Increasing the number of residency positions is another step toward addressing the shortage, Sandhu offered.
Women rheumatologists should make their voices heard by contacting members of Congress to support legislation that advocates for workforce shortage solutions, "in addition to generally supporting women's rights and growth in the workplace," she said.
The Gender Divide Continues
Rosalind Ramsey-Goldman, MD, DrPH, remembers being the only woman in a group of five during her fellowship in the mid-1980s. Few women role models existed within the ACR, especially those in academic careers. "Now, most fellowships have more than 50% women, reflecting the number of women going to medical school," said Ramsey-Goldman, Gallagher Research Professor in Rheumatology at Northwestern University and Northwestern Medicine, Chicago.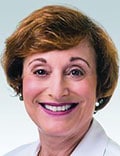 As more women enter the profession, women rheumatologists in academic rheumatology have started to outpace men in recent years. Some research suggests they've made headway in gaining leadership spots at institutions.
One recent paper, a cross-sectional national study of more than 6,100 rheumatologists, found that women had similar odds of attaining fellowship program or division director positions as men. As directors of training programs, women in rheumatology "instill this collaborative and growth mindset that encourages learners to self-reflect and work as a team," Sandhu said.
Women bring a different perspective to training, and how curriculum works, Bose said. Studies have shown that women tend to be more empathic. They ask more questions. "That's not to say men aren't good. Women just have an inborn ability for connecting," and this perspective helps to enrich the educational experience for trainees.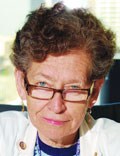 Women who lead training programs are also attuned to realities that female trainees confront, such as dealing with the challenges of achieving the best possible education while also raising a family, noted Graciela S. Alarcón, MD, MPH, who holds emeritus positions at the University of Alabama at Birmingham and the Universidad Peruana Cayetano Heredia in Lima, Peru.
"These program directors cultivate the ability to relate to women trainees in a very personal manner, supporting them in their efforts to achieve a balance between their training demands and their family/personal responsibilities," she said.
Other research suggests the gender gap hasn't gone away. Women continue to have lower odds of holding a higher-level professorship, receiving a federal grant, or speaking at academic conferences. They are also less likely to serve as first authors on rheumatology guidelines or recommendations.
Some studies suggest that women see fewer patients and earn less than their male counterparts. At peak difference, men can earn up to $100,000+ more than women. "My own impression is that it takes more efforts for women to reach the same level of recognition than men, and although overt discrimination is rare nowadays, subtle discrimination still occurs," according to Alarcón.
Over a lifetime, female physicians can expect to earn less than their male counterparts, with clear implications for different retirement income levels, she said.
Fixing a Leaky Academic Pipeline
The reality is the academic pipeline, and especially the physician-scientist pipeline, "continues to be leaky," Liew said. "We know that caregivers to young children have larger barriers to surmount in academics and in research, and that there is a gender disparity present." The toll of academic medicine on early career women who are parents is especially pronounced. While the pandemic has intensified this problem, it was around pre-COVID, she added.
Women who start in academia as academic clinicians or clinician researchers aren't always able to meet their goals for promotion within the appropriate time frame. This is because of inequities in the system and lack of support related to maternity leave, childcare, and other issues. As a result, they leave academia and go into private practice or industry, Liew said.
The ACR in its 2015 survey projected that more women would be seeking part-time positions.
The good news is many academic institutions are taking a more equitable view about different career paths, offering equal parental leave to both men and women, Bolster noted. "It is essential that workforce planning encompasses the changing responsibilities within families and account for more parental leave by both men and women." If certain projections come true, with 50% of the profession retiring between 2015 and 2030, combined with more men and women working part time, "it is requisite that workforce strategies plan for this."
When Ramsey-Goldman was a trainee and junior faculty, there were no formal maternity leave policies.
Now, this benefit is available, she said. In another critical change, the ACR has made childcare services and a lactation room available for young mothers during its annual meeting. "Virtual meetings afford further ways to interact with colleagues," she added.
Whether women choose to stay in academia or go into clinical practice is a very personal decision. "But it is also fair that, in some programs, training directors and faculty members can encourage trainees toward academia and its fascinating research possibilities," Alarcón offered.
Making Gains in Research
Women are increasingly driving groundbreaking rheumatology research at all levels, Sandhu said. "And women empower women. Not infrequently, our female leaders, veterans in rheumatology research, seek younger female rheumatologists to help them grow in their niches. This has been one of the most beautiful things of the sisterhood in rheumatology that I have been blessed to be part of."
In pediatric rheumatology, young female researchers are leading global research efforts. Some standouts include Kate Webb, MD, a pediatric rheumatologist in Cape Town, South Africa, and scientist who has worked on multisystem inflammatory syndrome during the pandemic. Sheila Angeles-Han, MD, who works on uveitis in juvenile idiopathic arthritis, had a role in recent ACR guidelines. Laura Lewandowski, MD, has also contributed to global rheumatology efforts, especially in low- and middle-income countries, Liew said.
The 2021 ACR annual meeting highlighted the research efforts of women rheumatologists from around the world. A global rheumatology summit at the meeting featured many women voices, including Dzifa Dey, MD, from Ghana, who received the ACR Distinguished International Rheumatology Professional Award. Ashira Blazer, MD, and Irene Blanco, MD, have spearheaded the ACR's diversity, equity, and inclusion initiatives.
Women researchers have many opportunities to study rheumatologic diseases that disproportionately affect women, Alarcón said.
Lupus, for example, affects women in a much higher proportion than men (90% vs. 10%). This may be an attractive target for the best and brightest among future women researchers, Alarcón suggested. "It is a fact that publications related to lupus in leading internal medicine and rheumatology journals often include women either as first or senior authors. In that context, it can be said that several advances in the study of lupus worldwide can be attributed to women."
This applies to disparities in social determinants of health that account for extremely complex outcomes in lupus among women of color, compared with White women, in addition to the costs associated with the disease and its impact on morbidity, mortality, and quality of life.
Women rheumatologists have advanced the work in reproductive management of rheumatic diseases, including a recent ACR-endorsed publication that provides formal guidance on managing reproductive health in women with rheumatic disease, Sandhu said. "One thing is clear: Without women, the work on reproductive diseases in rheumatology to date would not likely be where it is."
Ramsey-Goldman added that "this critical work will not only set the stage for clinical care of both women and men regarding their reproductive health but will also inform education strategies for trainees and future research activities, and help direct policy regarding access to care, medication development, and costs of treatment."
Obtaining grant funding to support salaries and researcher endeavors remains a challenge, Liew said. "It takes working evenings, weekends, and holidays to meet those goals within a set time frame. So you can see why a female faculty member with children might be disadvantaged, compared to a male counterpart without children."
Competition for grant funding remains fierce as budgets become tighter, she added.
"We will lose a lot more brilliant and compassionate rheumatologists (clinicians, physician-scientists, and scientists alike) if we do not think of ways to make things more equitable or do not acknowledge the privileges that support some to continued career successes and leave others behind," Liew said.
Women who choose a research field should seek out mentor and financial support that will allow them enough protected time to balance out research with other clinical activities, such as teaching and patient care, Alarcón said.
Training directors, mentors, and faculty should prioritize the needs of current and future women researchers, she said. "The guidance provided to young female trainees toward a successful research career is a formidable challenge that may provide, in turn, enormous satisfaction. There are established avenues to seek funding as new investigators."
Progress in Diversity
Rheumatology as a field is attracting more candidates and all races and genders, Bose said. "I think in the coming years we will see more and more women from minorities being incorporated into the rheumatology workforce."
Others would like to see further improvements in diversity and attracting women from historically excluded backgrounds. Patients will benefit from rheumatologists who are able to connect with them through shared languages, cultures, and other life experiences, Liew said. "It is imperative that we work on recruitment, mentorship, and retention in this regard."
While the representation of women of color is still inadequate, there has been some progress, Sandhu said. The number of female Hispanic, Latinx, and Black or African American graduates from medical school has seen a steady rise since 2017. And, AAMC has established task forces such as the Women of Color Initiative to identify strategies for furthering the careers of women of color in academic medicine.
"There's still a lot of room to grow. I am, however, proud to say we will finally have a woman of color as the president of ACR in 2023," said Sandhu, referring to Deborah Dyett Desir, MD.
Desir discussed the importance of diversifying the ACR in a recent interview.
All rheumatologists know that there is a place for them in the ACR, she stressed. "The demographics of our membership should reflect that of our population."
As growth in diverse representation occurs, so will recruitment, retention, and a greater awareness and distribution of knowledge and means to address implicit biases and microaggressions, Sandhu said. "We will see a greater quality of health care, where patients may feel more connected to someone they can identify with."
Looking Ahead
Alarcón expects women to continue to play a major role in rheumatology, not just in research, education, and patient care but in leadership of academic societies and professional organizations.
"Women in rheumatology have come a long way – a piece of history that I have been fortunate to witness from my beginnings in the early 1970s. We have, I think, paved the way for the next generations of leaders in our beloved specialty field."
Bolster is a member of the ACR board of directors and board liaison of the ACR Workforce Solutions Committee. Ramsey-Goldman has been a GlaxoSmithKline consultant for lupus studies, a consultant and site investigator with Exagen Diagnostics for lupus biomarker studies, and a site investigator for Xencor and Horizon Pharma lupus trials. Sandhu serves on the ACR's Committee on Rheumatology Training and Workforce Issues.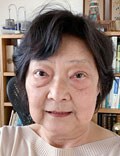 Patricia Woo, CBE, FMedSci, FRCP, has seen it all.
As a member of the British Rheumatology Society and fellow of the Royal College of Physicians, she presented the case for and obtained official training approval for pediatric rheumatology in the 1990s. She also set the wheels in motion to form the Paediatric Rheumatology International Trials Organisation and the Paediatric Rheumatology European Society.
Now 74, Woo remembers the discrimination she faced in the 1970s. "I was told I couldn't become an investigator or consultant if I were to marry or have children." Around the same time, she found out a male clinician researcher didn't want to work with her, not because of her qualifications, but because she was a woman.
That wouldn't happen now with all the antidiscrimination laws in place, noted Woo, an emeritus professor of pediatric rheumatology and previous head of the Centre for Paediatric and Adolescent Rheumatology at UCL, London. Looking at the advances made by women in rheumatology, "there's a major difference between 3 decades ago and today. If anyone discriminates today, they are called out."
As the founding president of the Paediatric Rheumatology European Society, Woo is one of many early trailblazers who weathered many changes and made gains in the profession.
It's important to recognize the work of Barbara Ansell, MD, the founder of pediatric rheumatology in the Canadian Red Cross Memorial Hospital, said Woo. Back in the 1960s, this wasn't even a subspecialty. "Sick kids in general were taken either to pediatricians who didn't know much about undescribed rheumatological conditions, and rheumatologists who didn't know or have facilities for pediatric care."
Ansell started this work, and Woo took over when she retired. With her colleagues, she set up a syllabus for pediatric rheumatology to formalize training for all junior doctors. This established a model of multidisciplinary clinical care and research. "Over the years, more women doctors have been attracted to pediatric rheumatology and have done well," she said.
The rise of female leaders in rheumatology over the past few decades has been exponential, she continued. Women have become presidents of rheumatologic societies. Some established themselves as leaders in specific disciplines.
Carol Black, MD, from the United Kingdom is renowned for her international collaborative work in scleroderma research and clinical care. Patience White, MD in Washington, D.C., started research on the process of transitioning from childhood to adolescent to adult clinical care, a discipline that now has a strong international presence, Woo said.
The European Alliance of Associations for Rheumatology, which created a task force on gender equity in academic rheumatology, is evolving, she continued. The Academy of Medical Sciences in the United Kingdom also has active gender equality and mentoring programs, including a program to boost the careers of all researchers.
It's also much easier now for women to become lead authors on papers since many are heads of lab or clinical services, Woo continued. "I don't think there's much discrimination if you're a good clinician, and/or a good scientist. If women do their work well, they get the appropriate acknowledgment."
This article originally appeared on MDedge.com, part of the Medscape Professional Network.
Credits:
Lead Image: Cavan/Getty Images
Image 1: Dr Jean Liew
Image 2: Dr Vaneet Sandhu
Image 3: Massachusetts General Hospital
Image 4: Dr Nilanjana Bose
Image 5: Northwerstern University
Image 6: University of Alabama at Birmingham
Medscape Medical News © 2022 WebMD, LLC

Cite this: Women in Rheumatology: A Look Back, a Look Forward - Medscape - Apr 22, 2022.