Patients with groin and ventral hernias who are enrolled in a high-deductible health plan (HDHP) may be more likely to delay surgical care because of financial concerns and consequently have more complex disease at presentation and require emergency intervention, according to a new study.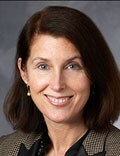 Corresponding study author Arden Morris, MD, Stanford University School of Medicine, California, told Medscape Medical News by email that the hernia surgical delays observed in patients enrolled in an individual HDHP are largely attributed to medical coverage concerns.
"Most HDHP enrollees have selected these plans because they have modest income or otherwise limited means, and they choose more affordable monthly premiums and accept that they will be responsible for larger out-of-pocket costs if health care is needed," she explained.
Morris added, "When the need arises, they may not be able to immediately afford the costs of care, and then when care is delayed, most health problems with a surgical solution become more acute."
The research findings were published online in JAMA Surgery.
Highlighting the Link Between HDHPs and Complicated Hernias
In a retrospective cohort analysis of a large commercial insurance claims database, Morris and colleagues examined outcomes of 83,281 privately insured patients aged 18 to 63 years who underwent a ventral hernia operation or groin hernia operation between 2016 and 2019.
The study cohort included 27,477 patients who were enrolled in an HDHP. These patients were significantly younger, were more likely to be enrolled in individual coverage, and had fewer comorbidities compared with patients enrolled in a traditional health plan.
A total of 21,876 patients had a hernia that was coded as incarcerated or strangulated, which the researchers explain are characteristics of a "complicated" hernia. Among patients enrolled in an HDHP, more than 1 in 4 patients (26.7%) had a complicated hernia, possibly owing to delays in elective, simple hernia repair. A lower proportion (26%) of patients enrolled in the traditional plan group had incarcerated or strangulated hernia. The authors calculated that people with individual HDHP coverage had 6% higher odds of presenting with an incarcerated or strangulated hernia.
In the study, Morris and colleagues did not find a significant association between advanced disease and enrollment in HDHPs with a health savings account (HSA) or among patients with a family HDHP. The investigators explain that an HDHP may work well for patients who can "set aside money for unexpected health expenses" with an HSA.
Despite the initial financial concerns for many patients with hernia who are enrolled in an HDHP, the postoperative complications associated with delayed presentation and emergency surgery "are ultimately much more expensive and impactful on the ability to return to work than elective, uncomplicated surgical care," Morris noted.
Regarding future research, Morris said there is a need to investigate "a little deeper" into the causality and decision-making among patients enrolled in HDHPs when addressing their healthcare needs. "According to the National Bankruptcy Forum, medical debt is the number one reason Americans file for bankruptcy," she said. "We can do better than this."
Finances as Deciding Factor
Robert E. Glasgow, MD, a surgeon at University of Utah Health, Salt Lake City, explained to Medscape Medical News by phone that the financial risk of medical care for some patients is undoubtedly associated with delayed presentation and increased risk of adverse outcomes, but this problem doesn't yet have a clear solution.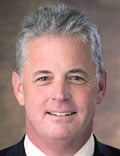 While these adverse outcomes are important to patients, it's ultimately the financial considerations that drive healthcare decision-making among some patients, Glasgow noted. "When people have the potential financial burdens of the cost of their medical care, this plays a significant role in whether or not they decide to even seek that care," he said.
Glasgow added that the study findings shouldn't discourage some persons from having an HDHP. "While the implication here is that high deductible plans for these patients are bad," he said, "the reality is that these plans are very, very good at affording people the coverage that they need, particularly a young healthy person who really needs coverage to avoid catastrophic illness."
He added that the solution for financial risk isn't straightforward, given the complexities involved in the US healthcare system. "I don't think our society is prepared to take that on, as this would mean changing how we do healthcare coverage."
JAMA Surg. Published online April 1, 2022. Abstract
Morris and Glasgow have disclosed no relevant financial relationships.
Brandon May is a freelance medical journalist who has written more than 900 articles for medical publications in the United States and the United Kingdom. He resides in downtown Brooklyn, New York City. Twitter: @brandonmilesmay.
For more news, follow Medscape on Facebook, Twitter, Instagram, and YouTube.
Credits:
Lead Image: One Photo/Dreamstime
Image 1: Stanford University
Image 2: University of Utah Health
Medscape Medical News © 2022

Cite this: Brandon May. High-Deductible Health Plans Associated With Delayed Hernia Repair - Medscape - Apr 20, 2022.