A group of 11 acute care hospitals in Indiana claimed they were not being paid what they deserve to treat patients seeking care in their emergency departments (EDs). A federal arbitrator agreed and recently ordered Anthem Inc, a for-profit managed healthcare company based in Indianapolis, to pay the hospitals $4.5 million.
The case provides a glimpse into a nationwide battle that finds hospitals and ED physicians fighting against major health insurers.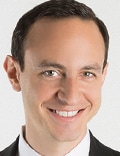 Jason A. Coe, a partner in the Miami offices of Lash & Goldberg, and one of the attorneys who represented the hospitals, told Medscape Medical News that "this is an issue that's been going on not just in Indiana but [across the country]. There are a number of major national insurance companies that have tried either identical or similar tactics to what has been done here."
The concern ― in the Indiana case and others ― boils down to insurers not paying for or downgrading payment for emergency care services. In essence, Anthem leveraged a list of diagnosis codes to unilaterally pay less than the agreed upon contracted amount or denied payment all together for some services delivered in the emergency department.
As such, patients "presented to the emergency room with very serious medical conditions, and Anthem treated those claims as though they were not emergencies," Coe said.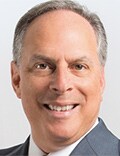 Hospitals and ED physicians should remember that the law is the law ― and they need to be paid for the emergency care delivered, Alan D. Lash, another partner at Lash & Goldberg who represented the hospital plaintiffs, told Medscape Business News. As such, they need to continually check to see whether ED claims are being denied or are being paid at rates less than the contracted rates.
"In the Anthem case, the hospitals felt that it was necessary to pursue litigation, and that's what they did," Lash said. "To the extent that other insurance companies are engaging in the same kind of unlawful practice Anthem has been found to be engaging in, [hospitals and practitioners] should exercise their legal rights. They should do exactly what these hospitals in Indiana did and sue for breach of contract and for a violation of federal law and force the insurance companies to comply with the law and properly pay the claims in full."
Violating the Law
This practice doesn't pass muster with the federal law known as Title 42, Code of Federal Regulations, Section 438.114 Emergency and Post-Stabilization Services, which defines what an emergency medical condition is and requires insurers, specifically Medicaid managed care organizations, to cover these emergency services. In addition, the law states that insurers cannot use a list of diagnosis codes to determine what constitutes an emergency medical condition, Coe pointed out.
According to a report in the Indianapolis Business Journal, the hospitals said Anthem's practice adversely affected from 60% to 70% of the thousands of ED claims submitted between January 2017 and May 2020 and was unlawful because hospitals are required to treat all patients who request emergency services, at least to the point of stabilizing their conditions.
In a statement to the Indianapolis Business Journal, Anthem said their payment policy was "intended to defer the inappropriate use of the ER for non-emergencies.
"Anthems' use of the policy, namely the AutoPay list, was specifically approved and authorized by the states of Indiana to identify ER claims that do not need to be reviewed any further for appropriateness of services," the statement reads. "Anthem is required by the state to use the same list the state and other Medicaid managed care organizations use to expedite these payments without further review. The AutoPay facilitates faster payment of claims, not claim denials."
While the decision clearly finds fault with Anthem's practices, the ED reimbursement issue is a complicated one. Consider the following example: A person experiencing chest pains in the middle of the night might seek ED care, inasmuch as primary care and walk-in clinics would be closed. If an ED doctor examines the patient and decides the pains were only indigestion and not a heart attack, the doctor would likely enter a diagnosis code that didn't match with the insurer's approved list of emergency diagnosis codes. Then the hospital could miss out on thousands of dollars in unreimbursed claims.
Cutting ED Costs
Anthem and other big insurers have proposed that costs be taken out of the healthcare system when minor injuries are treated by a primary care provider or at a lower level of care, such as provided in a retail clinic or urgent care clinic.
Indeed, a study from Premier, a hospital network based in Charlotte, North Carolina, suggests that a patient-centric, physician-aligned care management model can be effective in reducing preventable ED visits, with a savings potential of up to $8.3 billion annually.
The American College of Emergency Physicians, however, has stated that using a list of codes to reduce or deny coverage violates the "prudent layperson standard," which is part of the federal law. The standard requires that insurers cover the patient's symptoms, not the diagnosis. As such, insurers are required to cover any symptoms that would appear to constitute an emergency, as determined by the average layperson.
John McCormack is a Riverside, Illinois–based freelance writer covering healthcare information technology, policy, and clinical care.
For more news, follow Medscape on Facebook, Twitter, Instagram, and YouTube.
Credits:
Lead Image: OJO Images/Getty Images
Images 1 & 2: Lash & Goldberg LLP
Medscape Medical News © 2022

Cite this: John McCormack. Indiana Hospitals Awarded $4.5 Million Over ED Billing Dispute With Anthem - Medscape - Apr 20, 2022.