Heartland virus (HRTV), an emerging infection first detected in lone star ticks in Missouri in 2009, has spread to lone star ticks in Georgia, a study published in Emerging Infectious Diseases reports.
HRTV disease is transmitted by the bite of an infected Amblyomma americanum tick, named "lone star" because of the silver-white spot on the female scutum (back).
"By...sampling...in an area with reported exposure to HRTV in wildlife and humans and testing for infection in thousands of ticks from multiple sites and physiologic stages, we confirmed the presence of HRTV in Georgia," the authors write.
"This information about the expanding geographic range of lone star ticks, combined with increased human presence in tick-infested habitats, can be used to improve strategies for preventing tick bites and to alert physicians about this emerging tickborne virus infection," a press release by the Centers for Disease Control and Prevention (CDC) notes.
Persistent Field and Lab Work Led to HRTV Discovery in Georgia
The search for infected lone star ticks began after a retroactive analysis confirmed that a person who died in Georgia in 2005 from an unidentified illness was infected with HRTV. A subsequent analysis of serum samples collected earlier from local white-tailed deer showed that the deer had been exposed to HRTV since at least 2001, according to a press release by Emory University.
These discoveries prompted local researchers to investigate whether lone star ticks in rural, woodsy central Georgia were carrying HRTV.
Lead study author Yamila Romer, MD, an infectious disease clinician and microbiologist in the Department of Environmental Sciences at Emory University in Atlanta, and her colleagues collected samples of ticks in 2018 at 26 sites near the location of the patient who died and the seropositive deer. In 2019, they focused their collections on the two sites that had provided the most ticks in 2018.
From April to October in both years, the research team visited sites weekly to swish white flannel flags through underbrush. They picked off adult and nymph Amblyomma americanum ticks, placed them into vials, and transported them to their lab. They sorted 9294 ticks by sex, life stage, and collection site. Then they crushed the ticks and extracted their RNA.
To confirm viral infection, the team tested RNA extracted from cell culture supernatants using a real-time polymerase chain reaction test specific for HRTV.
In the three pools of ticks that tested positive for HRTV, the researchers found a minimum infection rate of 0.46/1000 ticks, suggesting that about 1 of every 2000 ticks carried HRTV. They sequenced the genome of the three isolates and found that the genomes were similar to one another but were very different from the genomes from HRTV samples taken outside Georgia.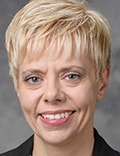 Catherine A. Hill, PhD, a professor of entomology and vector biology and the interim head of the Department of Entomology at Purdue University in West Lafayette, Indiana, was impressed with the researchers' discovery.
"Heartland virus is difficult to detect," she told Medscape Medical News in an email. "The prevalence of human cases is low, and the virus appears to be present at very low levels in populations of lone star tick. The investigators went to some lengths to survey for the virus, collect, and process thousands of ticks — and they found the needle in the haystack." Hill was not involved in the study.
Georgia Data Help Researchers Monitor HRTV Spread
HRTV was first identified in 2009 in Missouri in two people hospitalized with fever, muscle pain, diarrhea, and low white blood cell and platelet counts. Researchers traced the infections to lone star ticks, and they found antibodies to the virus in blood samples from deer and other wild mammals.
According to CDC, US cases of tick-borne diseases more than doubled between 2004 and 2016. As of January 2021, more than 50 human cases of HRTV disease had been reported in 11 Midwestern and Southeastern states: Arkansas, Georgia, Illinois, Indiana, Iowa, Kansas, Kentucky, Missouri, North Carolina, Oklahoma, and Tennessee.
Precautions, Signs, Symptoms, Testing, and Treatment
"The lone star tick is aggressive and will actively seek out a human host to bite," Hill noted.
She recommends that healthcare providers advise patients to avoid tick habitat, wear protective clothing, apply repellants, know the signs and symptoms of tick-borne disease, and seek immediate medical care if they become ill.
Common symptoms of HRTV disease include fatigue, fever, nausea, diarrhea, and anorexia. Treatment is supportive. Many patients have been hospitalized, and some with comorbidities have died.
HRTV infection is rarely tested for, and the disease burden is unknown. With no commercial tests available in the US, CDC performs molecular and serologic testing for HRTV infection. The agency advises doctors to contact their state health department if they suspect a patient may have HRTV disease.
Further Research Is Needed
Samantha M. Wisely, PhD, a professor of wildlife ecology and the director of the Cervidae Health Research Initiative at the University of Florida in Gainesville, was not surprised by the study finding.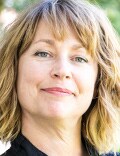 "The more we look for heartland virus, the more places we find it," Wisely told Medscape Medical News in an email.
"Little is known about which wildlife play a role in maintaining the virus on the landscape," said Wisely, who was not involved in the study,. "White-tailed deer have been shown to produce antibodies, meaning they have been exposed to the virus, but no one has actually found the virus in a wildlife species."
The whole-genome sequencing of the virus was particularly important, Wisely explained. "Whole-genome data allow researchers to better understand viral evolution, pathogenicity, and viral dynamics across space and time — how it is evolving."
The study was supported by a grant from the Emory University Research Council. The authors, Wisely, and Hill have disclosed no relevant financial relationships.
Emerg Infect Dis. Published online March 16, 2022. Full text
For more news, follow Medscape on Facebook, Twitter, Instagram, and YouTube.
Credits:
Lead Image: iStock/Getty Images
Image 1: Purdue Agriculture
Image 2: Cassie Sexson
Medscape Medical News © 2022

Cite this: Lorraine L. Janeczko. Emerging Tick-Borne Pathogen Has Spread to State of Georgia - Medscape - Apr 20, 2022.