A jury last month found in favor of a West Virginia man who was permanently paralyzed following spinal cord surgery, according to a report by WOWK13 News, a local CBS affiliate in Huntington and Charleston, West Virginia, among other news outlets.
On or about June 4, 2017, Michael Rodgers sustained injuries while riding his motorcycle. Admitted to Charleston Area Medical Center's (CAMC's) Level I trauma center, he initially showed no neurologic impairment and was able to feel and move all his extremities. A subsequent CT scan revealed, though, that he had incurred a T5 Chance fracture, as his later complaint states.
On June 6, a neurosurgeon affiliated with CAMC, John Orphanos, MD, instructed Rodgers to wear a back brace for 6 to 8 weeks. Later that day, though, Orphanos changed his course of treatment and recommended that Rodgers undergo surgery to treat his injuries. Despite his new recommendation, the neurosurgeon/spine specialist didn't order a presurgical MRI of his patient's thoracic spine. Typically, such a scan would have been used to determine any existing or potential spinal cord problems and any soft-tissue problems in the area of the fracture.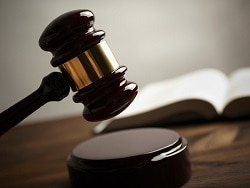 Not having such information, Orphanos was unaware that his patient had "an abundance of epidural fat, cord compression, cord edema, spinal abnormality, and spinal cord injury," the complaint states. The neurosurgeon's operative plan, therefore, included neither decompression of the spinal column nor use of neurophysiologic intraoperative monitoring, which is used to gauge, in real time during procedures, both how fast and how strongly a patient's nerves are carrying signals.
Late on June 6, Orphanos performed a surgery to fuse his patient's vertebrae from the T2 to the T6 region. Following the procedure, however, Rodgers experienced a complete loss of motor function and sensation in his lower extremities. A postoperative MRI proved inconclusive because of certain distorting effects of hardware implanted during the original surgery. Had a CT myelogram been ordered, it would have yielded a more accurate picture, the plaintiff alleged in his complaint.
Rodgers underwent a second surgery, during which Orphanos performed a T5 laminectomy. The patient's loss of motor function and sensation persisted, however. He has been experiencing T5-level paraplegia ever since, with complete loss of control of his legs, bowel, and bladder.
In his complaint, Rodgers alleged that Orphanos had repeatedly deviated from the standard of care. Among other things, the plaintiff claimed, Orphanos had failed in both of his surgeries to order the proper preop and postop testing, thereby jeopardizing the outcomes of each procedure. This gross negligence and recklessness, the plaintiff argued, led directly to his permanent and disabling injuries.
Late last month, a West Virginia jury agreed that Orphanos was at fault and awarded Rodgers $17 million in damages.
Commented one of the pair of attorneys representing Rodgers: "We are very grateful to the jury, who saw through the attempts to rationalize the defendant's conduct and delivered a jury verdict that will take care of Mr Rodgers and provide the services he will need."
Provider-to-Provider Disputes Not Time Sensitive, State High Court Says
Early last month, Indiana's high court ruled that the state's med-mal statute of limitations doesn't apply to disputes between providers, as a story in Radiology Business and other news sites reports.
The legal wrangling dates to April 2011. At that time, Joseph Shaughnessy underwent two CT scans at a Franciscan Alliance hospital, part of a healthcare system run by Franciscan Health. Outside radiologists from Lake Imaging read the scans, but they allegedly failed to note bleeding on the right side of the patient's brain. Shaughnessy subsequently died, and his family filed suit against Franciscan, on the assumption that the radiologists were employees.
In 2015, the plaintiffs and Franciscan reached a $187,000 settlement, but Franciscan claimed it wasn't liable for the payment, citing a clause in its prior agreement with Lake Imaging that protected it. But Lake Imaging sought to dismiss the Franciscan claim, arguing that the hospital system had failed to bring its suit within the state's 2-year med-mal statute of limitations.
In its review of the case, the Indiana Supreme Court dismissed this argument: "(T)here is nothing in the [Medical Malpractice Act] to suggest that it extends beyond the physician-patient relationship to encompass commercial contracts between healthcare providers."
In other words, while Indiana law places a 2-year limit on patients suing a hospital, doctor, or other healthcare professional, it places no such limit on contractually bound providers who take steps to sue each other.
As part of its unanimous decision, the high court also sent a claim by Lake Imaging against its insurance provider back to the trial court. The claim asks the insurance carrier — and not Lake Imaging — to assume responsibility for the settlement between Shaughnessy and Franciscan Alliance.
There was no word at press time as to when further legal proceedings would take place.
Paralyzed Patient Seeks Millions
An Oregon man who was left paralyzed after undergoing surgery to address issues in his leg and foot has filed a large claim against both the hospital and surgical group involved in the procedure, details a story first reported by the Associated Press and picked up by other news outlets, including Fox12 Oregon.
On January 8, 2020, the man underwent brain surgery to address numbness in his left foot and a "vague" pain in his left leg. During the procedure, he experienced a dural tear, which the lead surgeon and his team addressed.
The following day, the man's condition deteriorated, and he complained of severe pain, according to his lawsuit. Two days after his initial procedure, another surgeon performed a second procedure "to drain fluid and relieve pressure" on the patient's brain. Nevertheless, the patient neither recovered sensation in his lower extremities nor use of his legs.
His claim against the facility and surgical practice asks for $43.5 million in damages for his injuries. For its part, the hospital expressed "deep compassion" for the patient and his family while making it clear that it believes its "caregivers provided excellent care."
The content contained in this article is for informational purposes only and does not constitute legal advice. Reliance on any information provided in this article is solely at your own risk.
Wayne J. Guglielmo, MA, is an independent journalist based in Mahwah, New Jersey.
For more news, follow Medscape on Facebook, Twitter, Instagram, and YouTube.
Medscape Business of Medicine © 2022

Cite this: Wayne J. Guglielmo. Doc Fails to Order Crucial Tests; Paralyzed Pt Wins $17M; More - Medscape - Apr 13, 2022.