This case is one we've all seen before. Mary is a middle-aged woman with progressive weight gain following three pregnancies and a battle with depression. Her weight gain resulted in several other diagnoses, including type 2 diabetes, hypertension, and severe knee osteoarthritis.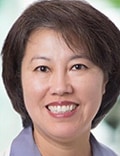 Now weighing 280 lb (127 kg), she is on increasing doses of insulin, antidepressants, sleep medications, a nonsteroidal anti-inflammatory drug, and a statin. She feels quite defeated and has lost hope for any possibility of improvement.

Multiple doctors tell her that she needs to lose weight by moving more and eating less. She feels like shouting, "But how?" It is not as if she hasn't tried. She can't exercise because of her knee pain. Food has become her sole source of comfort. Although she has seen a dietitian for years, the scale hasn't budged and her hemoglobin A1c is out of control. With each insulin dose increase, her weight climbs, too. We've all witnessed this story.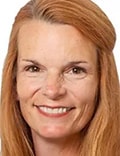 As primary care physicians at UNC Health in Hillsborough and Chapel Hill, North Carolina, it's apparent to us that the constant feedback loop of weight gain, increased medication, decreased mobility, more weight gain, and more medication isn't a winning strategy. Mary met criteria for bariatric surgery. However, like many others, she adamantly declined it.

Nutrition counseling alone has rarely been effective in reducing weight in our patients with obesity, and we have been so busy dealing with comorbidities that little time remained for lifestyle counseling. Although well intentioned, we knew our superficial counseling efforts were futile and made minimal impact on our patients struggling with obesity.
Decreasing Barriers Through Specialized Training
These experiences compelled us to learn more about the complexities of obesity medicine. We also had a deep desire to provide high-quality care to patients with obesity. Knowing that weight loss is central to improving the health of these patients led us to board certification in obesity medicine. We pursued this certification using the American Board of Obesity Medicine (ABOM) CME pathway, which required 30 hours of an ABOM-approved obesity conference, 30 additional hours of self-study, and then passing the board exam.
Many large academic institutions such as ours have a centralized center for obesity medicine. As primary care physicians in an academically affiliated healthcare system, however, it became clear that there are significant barriers with a centralized model, such as higher copays and hospital facility fees, centralized location, requirements to see dietitians and behavioral therapists that a patient's insurance may not cover, and a long wait list.
Instead of reaching the population in need, these barriers decreased access to potentially disease-modifying and life-prolonging care.
Obesity medicine board certification gave us leverage to approach our healthcare system leaders and advocate for increased access to obesity care for our patients by breaking down barriers.
We asked for a dedicated weight clinic embedded within the primary care practices in different communities to battle geographic barriers, which also lessened financial barriers by billing at primary care copay rates.
Doing Good Through Quality Time
The structure and capacity of typical primary care practices may not allow time to apply proper weight management strategies and principles. Quality obesity care requires time. Weight management is a very difficult topic for our patients, and we run the risk of doing more harm than good without adequate time to work with patients.
We ask for an initial, 60-minute dedicated visit. These visits are often the first time a patient has heard that there might be more to their weight difficulties than diet and exercise alone, and that we can help discover potential contributing factors and develop achievable solutions.
It is also critical to take the time to use motivational interviewing techniques and work with patients to create goals and show them a path to achieving these goals.
Our community obesity medicine clinicians work closely with our academic weight management clinicians while providing access to affordable weight management care, near their homes and often even within their own primary care practice.
Practicing within the community expands the reach of obesity medicine in our healthcare system. UNC Health's Institute for Healthcare Quality Improvement Scholars Program selected this pilot project and helped develop a registry to track the outcomes of our weight management practices.
During these past 3 years, three obesity medicine–trained primary care physicians embedded in different communities in central North Carolina have cared for about 1000 patients, mostly with severe obesity.
On average, our patients have lost 9% of total body weight by their ninth visit — even with insurance coverage limitations in low-resourced community settings.
We have developed an obesity medicine network for our community providers, expanding the reach of affordable weight management care. We receive referrals from many different specialties and work collaboratively, approaching weight management from many angles.
Celebrate the Small but Significant Victories
By using a strategic, evidence-based obesity care approach, our outcome with the above case is completely different. Mary's A1c and blood pressure are now under control. With a recent 30-lb weight loss, she no longer limps into our exam room because her knee pain has improved. Her mood has improved as well, and switching her to a less weight-promoting antidepressant has led to further weight loss.
Her entire demeanor has changed since the first visit. Her face now beams with pride as she tells us about the 30 minutes spent on the stationary bicycle three times a week and that she has stopped drinking sweet tea. She is now packing her lunch every day and tells us she will lose another 30 lb in no time if she keeps this up.
We cheer with excitement at these small but significant victories. With each of these encounters, we not only build trust with our weight patients but also feel a sense of joy and satisfaction as clinicians, knowing that we are able to help break the vicious cycle for our patients and make a meaningful difference each day.
Follow Sarah Ro on Twitter @SarahRoMD or on Facebook.
For more diabetes and endocrinology news, follow us on Twitter and Facebook
Follow Medscape on Facebook, Twitter, Instagram, and YouTube
Credits:
Lead image: Dreamstime
Image 1: UNC Health
Image 2: UNC Health
Medscape Diabetes © 2022 WebMD, LLC

Any views expressed above are the author's own and do not necessarily reflect the views of WebMD or Medscape.
Cite this: Battling Obesity by Breaking Down Barriers - Medscape - Apr 19, 2022.