Scientists believe they have developed a drug that neutralizes a neurotoxic chemical in the brain that triggers the degenerative process leading to Alzheimer's disease (AD).
The drug (NBP14), developed by the biotechnology company Neuro-Bio Ltd, works by preventing cell damage caused by a brain chemical called T14. Research suggests the T14 system contributes to the neuropathological process.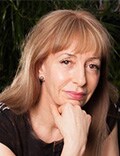 "Although we are a long way off from having a medication that doctors will be able to give patients, this research represents a paradigm shift to understanding Alzheimer's disease," study investigator Baroness Susan Greenfield, PhD, founder and CEO of Neuro-Bio and emeritus professor of pharmacology at Oxford University in Oxford, England, told Medscape Medical News.
The study was published online March 3 in Alzheimer's & Dementia: Translational Research & Clinical Interventions.
A New Target
The majority of drugs in development for AD mainly target amyloid. However, said Greenfield, many of the anti-amyloid agents, including monoclonal antibodies, fall short in terms of significantly improving symptoms.
"These antibodies might slow things down, but they don't halt progression," Greenfield said.
The problem with these amyloid-targeting approaches is "they treat all brain cells as if they're the same," said Greenfield. "Evidence suggests they're not all the same and some brain cells are particularly vulnerable to Alzheimer's."
These vulnerable cells are in the isodendritic core network and form a kind of "central hub" that extends up from the top of the spinal cord, said Greenfield. They're the first cells to begin dying in the brains of patients eventually diagnosed with AD.
The process that leads to AD may begin as early as 10-15 years before patients actually experience symptoms.
The approach she and her colleagues have developed targets these vulnerable cells.
The drug, which blocks the binding of the T14 molecule, is "revolutionary," said Greenfield. "It's based on a completely new approach which I think has [the] best chance of success because it targets an upstream process involved in AD."
For the study, researchers administered NBP14 intranasally in mice twice a week. At 14 weeks, the treated mice showed improved cognitive performance compared with normal mice as measured with behavioral testing, and the treatment resulted in a marked decrease in downstream brain amyloid.
Greenfield noted the treated mice gained weight "which in rodents is usually a sign all is well."
The Medicines & Healthcare Products Regulatory Agency, the UK regulator akin to the US Food and Drug Administration, has accredited the drug with an "Innovation Passport" status that could reduce the licensing pathway.
Unlike other therapies that require intravenous administration, the company plans to eventually develop an easy-to-administer nasal spray that's more effective in delivering the drug to the brain.
Greenfield envisions the development of a simple test for T14 levels that reflect the degree of degeneration without the need for brain scans or other invasive tests.
"My dream is that eventually everyone over a certain age could go to the doctor, just like they would for getting a cholesterol test, and get a blood test or skin biopsy that shows whether their T14 levels are aberrant" for their age, said Greenfield.
Greenfield is the founder and CEO of Neuro-Bio Ltd and holds shares in the company. She is the inventor in all Neuro-Bio patents.
Alzheimers Dement. 2022;8:e12274. Full text
For more Medscape Neurology news, join us on Facebook and Twitter.
Credits:
Lead Image: Dreamstime
Image 1: Susan Greenfield, PhD
Medscape Medical News © 2022

Cite this: Pauline Anderson. Novel, Non–anti-amyloid Shows Early Promise in Alzheimer's - Medscape - Apr 12, 2022.