WASHINGTON, DC ― Since the start of the pandemic, supply-chain problems have permeated just about every industry sector. While most of the media attention has focused on toilet paper and retail shipment delays, a darker, more sinister supply chain disruption has been unfolding, one that entails a sophisticated criminal enterprise that has been operating at scale to distribute and profit from counterfeit HIV drugs.
Over the past week or so, news has hit the news media — most notably in the Wall Street Journal — with reports of a Justice Department investigation into what appears to be a national drug trafficking network comprising more than 70 distributors and marketers.
The details read like a best-selling crime novel.
Since last year, authorities have seized 85,247 bottles of counterfeit HIV drugs, both Biktarvy (bictegravir 50 mg, emtricitabine 200 mg, and tenofovir alafenamide 25 mg tablets) and Descovy (emtricitabine 200 mg and tenofovir alafenamide 25 mg tablets). Law enforcement has conducted raids at 17 locations in eight states. Doctored supply chain papers have provided cover for the fake medicines and the individuals behind them.
But unlike the inconvenience of sparse toilet paper, this crime poses life-threatening risks to millions of patients with HIV who rely on Biktarvy to suppress the virus or Descovy to prevent infection from it. Even worse, some patients have been exposed to over-the-counter painkillers or the antipsychotic drug quetiapine fumarate masquerading as HIV drugs in legitimate but repurposed bottles.
Gilead Sciences, Inc (Foster City, California), which manufactures both Biktarvy and Descovy, declined to comment when contacted, instead referring Medscape Medical News to previous press statements.
Falsified HIV Medications, Illicit Purchases Over 2 Years
On August 5, 2021, Gilead first warned the public that it had become aware of tampered and counterfeit Biktarvy and Descovy tablets. In coordination with the US Food and Drug Administration (FDA), it alerted pharmacies to "investigate the potential for counterfeit or tampered Gilead medication sold by [unauthorized] distributors that may be within their recent supply."
On January 19, 2022, Gilead issued a second statement outlining ongoing actions in coordination with US Marshals and local law enforcement to remove these illegal medications from circulation and prevent further distribution.
The timing of the most recent announcement was not accidental. The day before, a federal judge serving the US District Court for the Eastern District of New York unsealed documents detailing the company's lawsuit against dozens of individuals and entities who they alleged had engaged in a highly coordinated effort to defraud pharmacies and consumers. The suit followed two prior Gilead filings that ultimately resulted in court-issued ex parte seizure orders (orders that allow a court to seize property without the property owner's consent) and the recovery of more than 1000 bottles containing questionable Gilead medications.
The lawsuit centered on Cambridge Massachusetts–based wholesale pharmaceutical distributor Safe Chain Solutions and its two co-founders. The document is peppered with terms such as "shifting series of fly-by-night corporate entities," "gray market" distributors, a "dedicated sales force," and "shell entities," along with accusations that the defendants were believed to have made purchases of gold bullion, jewelry, and other luxury items for conversion into cash.
In a curious twist of fate, this sinister effort appeared to have been first revealed not by a pharmacist but by a patient who had returned a bottle of Biktarvy with "foreign medication inside" to the California pharmacy that dispensed it.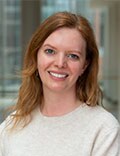 Dr Emily Heil
"Specifically with HIV medications, there's no point in which the pharmacy is actually opening the bottle, breaking the seal, and counting out pills to put into a smaller prescription bottle," Emily Heil, PharmD, BCIDP, AAHIVP, associate professor of infectious diseases in the Department of Pharmacy Practice and Science at the University of Maryland School of Pharmacy, told Medscape Medical News.
"But that's also why pharmacies work with these centralized groups of distributors that maintain a chain of command and fidelity with drug manufacturers so that we don't run into these situations," she said.
This is the link in the chain where that tightly coordinated and highly regulated process was broken.
Although Gilead and Safe Chain Solutions were informed of the incident as early as August 2020, the distributor repeatedly refused to identify the supplier and the pedigree (the record demonstrating the chain of all sales or transfers of a specific drug, going back to the manufacturer, as required by FDA's Drug Supply Chain Security Act in 2013).
Later that year, Janssen Pharmaceutical Companties (Johnson & Johnson) issued a statement saying they had been alerted to the distribution of counterfeit Symtuza (darunavir/cobicistat/emtricitabine/tenofovir alafenamide) to three pharmacies in the United States.
A spokesperson for the FDA declined to comment on the ongoing investigation when contacted by Medscape Medical News and instead wrote in an email that the agency assured that it "will continue to use all available tools to ensure consumers and patients have access to a safe and effective medical product supply."
Old Dog, New Tricks
This is not the first time that HIV drugs have been targeted for criminal benefit. An analysis published in September 2014 in JAMA highlighted a federal investigation that year into a $32M scheme to defraud Medicare's Part D program for HIV drugs and divert them for resale on the black market.
What's more, prior research and news reports highlight the attractiveness of HIV drug diversion both for the buyer and the seller — not only because of the cost of the drugs themselves but also because of institutional or systemic deficiencies that exclude certain individuals from obtaining treatment through federal initiatives such as the Ryan White/AIDS Drug Assistance program.
In its most recent statement, Gilead reinforced that this practice remains alive and well.
On the buyer side, the company stated, many of the counterfeits originated from suppliers who purchased Gilead HIV medication from individuals after it was first dispensed to them. Unfortunately, the exploitation of individuals with low incomes who experience homelessness or substance use/abuse echoes a pattern whereby HIV patients sell medications to cover personal needs or are forced to buy them on the black market to keep up with their treatment regimens.
On the supply side, Gilead explained that individuals' medications "are unlawfully resold...on the secondary market by way of counterfeit supply chain documentation, concealing and fraudulently misrepresenting its origin. All of these counterfeits were sold as though they were legitimate Gilead products."
But counterfeit pedigrees make it impossible to verify where the products came from, how they have been handled and stored, and what pills are in the bottles ― all of which can have dire consequences for patients who ingest them.
The ramifications can be devastating.
"With HIV meds specifically, the worst case scenario would be if the medication is not actually the medication they're supposed to be on," said Heil, reinforcing that the increased safety net provided with viral suppression and against transmission is lost.
Heil points to another significant risk: resistance.
"In a situation like this, where maybe it's not the full strength of the medication, maybe it's expired and lost potency or was not stored correctly or is not even the accurate medication, changing those drug level exposures potentially puts the patient at risk for developing resistance to their regimen without them knowing."
Yet another risk was also posed by the replacement of HIV drugs with other medications, such as quetiapine, which increased the risk for life-threatening and irreversible side effects. The lawsuit included a story of a patient who unknowingly took quetiapine after receiving a counterfeit bottle of Biktarvy and could not speak or walk afterward.
Where this tale will ultimately end is unclear. There's no telling what other activities or bad actors the Justice Department investigation will uncover as it works to unravel the counterfeit network's activities and deal with its aftermath.
Regardless, clinicians are encouraged to inform HIV patients about the risks associated with counterfeit medications, how to determine whether the drugs they've been dispensed are authentic, and to report any product they believe to be counterfeit or to have been tampered with to their doctor, pharmacy, and to Gilead or other drug manufacturers.
"It's okay to ask questions of your pharmacy about where they get their medications from," noted Heil, adding, "If patients have access to an independent pharmacy, it's a great way for them to have a relationship with their pharmacist.
"We went into this profession to be able to have those conversations with patients," Heil said.
The FDA also recommends that patients receiving these medications who believe that their drugs may be counterfeit or who experience any adverse effects report the event to FDA's MedWatch Safety Information and Adverse Event Reporting Program (1-800-FDA-1088 or www.fda.gov/medwatch).
Heil reports no relevant financial relationships.
Liz Scherer is an independent journalist specializing in infectious and emerging diseases, cannabinoid therapeutics, neurology, oncology, and women's health.
For more news, follow Medscape on Facebook, Twitter, Instagram, and YouTube.
Credits:
Lead Image: Gilead
Image 1: Amanda Wolfe, University of Maryland School of Pharmacy
Medscape Medical News © 2022

Cite this: Liz Scherer. Counterfeit HIV Drugs: Justice Department Opens Investigation - Medscape - Apr 11, 2022.