Recommendations for wait times for elective surgery after asymptomatic COVID-19 infection should be shortened to better reflect the current state of the pandemic, some perioperative specialists argue in a letter to the British Journal of Anaesthesia. The data being used for these recommendations are from earlier in the pandemic, they note, and current variants of the virus cause less severe disease.
The American Society of Anesthesiologists (ASA) and the Anesthesia Patient Safety Foundation (APSF) currently recommend that elective surgeries should be delayed until at least 7 weeks after a COVID-19 diagnosis in unvaccinated patients.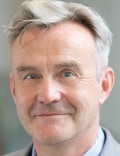 "You cannot really use data obtained during the first two surges [of COVID-19] to inform decisions about patient care around surgery in 2022," Matthias Eikermann, MD, PhD, chair of the department of anesthesiology at Montefiore Medical Center, New York City, told Medscape Medical News. He co-authored the letter published February 15. The letter also included an in-hospital analysis to demonstrate the declining severity of the COVID-19 virus. Compared with the previous three surges of the pandemic, in March 2020, November 2020, and July 2021, the fourth surge in December 2021 was associated with:
lower hospital admissions (adjusted odds ratio [aOR]: 0.41, P < .001)

decreased ICU admissions (aOR: 0.83, P < .001)

lower in-hospital mortality (aOR: 0.31, P < .0001)
The letter did not include data on surgical outcomes and COVID-19 infection in the analysis, as elective surgeries were mostly stopped during the first surge of the pandemic "so the composition of surgical candidates during the two time periods is not comparable," the authors write.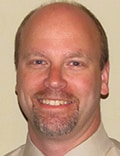 The letter emphasizes a clear issue in perioperative medicine about the limited data around surgery and COVID-19, said Kurt Pfeifer, MD, the chief of the section of perioperative and consultative medicine at the Medical College of Wisconsin in Milwaukee, in an interview with Medscape. "The available data we have is from very early in the pandemic, when there was no vaccine and we were dealing with the original variant," he said. Although that data suggested that proceeding with surgery within several weeks after a COVID diagnosis resulted in an elevated risk of complications and death, "the pandemic and the virus have evolved since then, as have our medical treatments."
Eikermann and colleagues advocate for a more comprehensive approach to evaluating a patients' readiness for surgery, including the patient's vaccination status and comorbidities as well as the surgical complexity. "It's possible that COVID adds an additional layer of complexity, and we don't want to do an elective surgery in a particular patient, but those conclusions would be made on standardized COVID-independent criteria," Eikermann said. Currently, Montefiore Medical Center delays elective surgeries to 10 days after a positive COVID test or the first day of symptoms, he added. (By 10 days, a patient with no to mild symptoms is assumed to no longer be infectious, according to guidance by the Centers for Disease Control and Prevention.)
At Pfeifer's institution, they operate within a 7-week window after infection for asymptomatic patients, he said, and tend to the follow the ASA and APSF's recommendations for patients with any kind of symptoms. It's also important to consider if the surgery is time-sensitive, he noted.
Whereas certain elective surgeries can be postponed for weeks, others need to be completed more urgently for the health of the patient. "We have to do what we normally do in a good pre-op evaluation and assessment, which is factor in the timeline that is necessary for a good surgical outcome into all of our plans, and make sure that we're making decisions that make the best sense for the whole patient, not just for a particular illness or concern," Pfeifer said.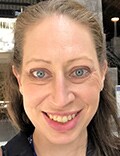 "Our policy is if it's something that can wait 7 weeks, it needs to wait 7 weeks," said Avital O'Glasser, MD, a professor of medicine and the medical director of the preoperative medical clinic at Oregon Health and Science University in Portland. "There's a lot of cautious optimism that the perioperative risk of COVID-19 would be less for Omicron, but it hasn't been studied yet," she said, noting that recruitment for another international study looking at postoperative outcomes for patients with COVID-19 infection began earlier this year. Although she said the letter articulates many of the questions around COVID-19 that still need to be addressed in the surgical space, she supports a more conservative approach to surgical planning in the meantime.
"Yes, we want to get people the surgical care they need," she said, "but we also don't want to subject them to risk that can be lowered by virtue of waiting a few more weeks."
Eikermann serves on the advisory board of Merck & Co. Pfeifer and O'Glasser report no relevant financial relationships.
For more news, follow Medscape on Facebook, Twitter, Instagram, YouTube, and LinkedIn
Credits:
Lead Image: Dreamstime
Image 1: Montefiore Medical Center
Image 2: Medical College of Wisconsin
Image 3: Oregon Health and Science University
Medscape Medical News © 2022

Send news tips to news@medscape.net.
Cite this: Elective Surgery After Asymptomatic COVID-19 Infection: Should We Shorten the Wait Time? - Medscape - Apr 08, 2022.