BOSTON — Patients with vitiligo treated with a topical formulation of the Janus kinase (JAK) inhibitor ruxolitinib had significant repigmentation after 1 year on the therapy, reported investigators from two randomized controlled trials presented at the 2022 annual American Academy of Dermatology meeting.
At 52 weeks, about 50% of patients treated with topical ruxolitinib had at least 75% improvement in the Facial Vitiligo Area Scoring Index (F-VASI) in both trials.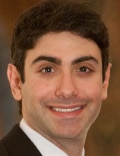 The results indicate the benefit of continuing ruxolitinib to achieve repigmentation in people with vitiligo, said David Rosmarin, MD, vice chairman for research and education in the Department of Dermatology at Tufts Medical Center in Boston. He led the research and presented the findings.
Rosmarin presented the 24-week results of the two clinical trials, TRuE-V1 and TRuE-V2, at the European Academy of Dermatology and Venereology (EADV) 2021 Annual Meeting. "In diseases like psoriasis and eczema, most of the benefit is up front and early, whereas in vitiligo, it takes more time to repigment," Rosmarin told Medscape Medical News. "Not only do we need to tell the immune system to calm down, but we also need to nudge those melanocytes to come back into the skin, and that can take time."
Also at the conference, phase 2 trial results were presented for an oral JAK inhibitor, ritlecitinib, which showed continuous repigmentation in patients with active nonsegmental vitiligo up to 48 weeks.
52-Week Ruxolitinib Results
Participants enrolled in TRuE-V1 and TRuE-V2 had nonsegmental vitiligo and were ages 12 years and older. All participants had depigmented areas on 10% of less of their body surface area. The primary endpoints of the study were the proportion of patients with at least 50%, 75%, and 90% improvement in F-VASI, as well 50% or greater improvement in truncal FASI (T-FASI). Researchers also measured the percentage of patients achieving a patient-reported outcome, the Vitiligo Noticeability Scale (VNS) of "a lot less noticeable" or "no longer noticeable."
The two clinical trials collectively enrolled 674 participants, who were randomized 2:1 to the treatment arm, 1.5% ruxolitinib cream applied twice daily, or placebo. The placebo group stopped at 24 weeks, and these patients were moved to the treatment groups for the extended trial of 28 weeks. The extended trials included a combined 449 participants.
In the TRuE-V1 trial, the proportion of patients achieving F-VASI 75 increased from 29.8% at 24 weeks to 52.6% at 52 weeks in those who had continuously received ruxolitinib. Among those in the placebo group who switched to the treatment arm, 7.4% of participants achieved F-VASI 75 at 24 weeks and 26.8% achieved F-VASI 75 at 52 weeks. Between weeks 24 and 52, the proportion of patients achieving F-VASI 90 increased from 15.3% to 32.9% in the continuous ruxolitinib group, and from 2.2% to 12.2% in the placebo-switched group.
In TruE-V2, the proportion of patients who achieved F-VASI 75 increased from 30.9% to 48% and from 11.4% to 29.6% in the ruxolitinib and placebo-switched groups, respectively, at 24 and 52 weeks. The proportion of those with an F-VASI 90 response increased from 16.3% to 27.7% in the ruxolitinib group and 1.3% to 16% in the placebo-switched group.
About 75% of the continuous ruxolitinib group achieved F-VASI 50 by week 52, compared to approximately half of the placebo-switched group. The T-VASI 50 response rate was about 50% for both trials in the ruxolitinib group, and between 20%-30% in the placebo-switched group. At 52 weeks, 39.9% and 32.8% of patients continuously taking ruxolitinib achieved a VNS response in the TrUE-V1 and TrUE-V2 trials, respectively, compared with 19.5% and 13.6% of participants who switched to ruxolitinib at 24 weeks.
The most common treatment-associated adverse events during the extended trial were acne and pruritus at the application site. This topical version of ruxolitinib is currently under review for treating vitiligo by the US Food and Drug Administration, with an expected decision by July 18, according to the manufacturer, Incyte. In September, topical ruxolitinib (Opzelura) was approved for treating mild to moderate atopic dermatitis in non-immunocompromised patients ages 12 years and older.
Oral Ritlecitinib Outcomes Across Fitzpatrick Skin Types
A phase-2 randomized, placebo-controlled trial found that ritlecitinib, an oral JAK3/TEC inhibitor, significantly improved F-VASI scores at 24 and 48 weeks in patients with active nonsegmental vitiligo across Fitzpatrick skin types (FST). The results were presented at the AAD meeting by Yuji Yamaguchi, MD, PhD, the senior director of clinical research at Pfizer Inc.
In the trial, patients were randomly assigned to a placebo group or one of the ritlecitinib dosing groups: 50 mg, 50 mg with either a 100 mg or 200 mg loading dose, or low doses (10 mg and 30 mg). Of the 253 that completed the dose-ranging period, there were 170 participants with FST I-III and 83 patients with FST IV–VI enrolled in the trial.
At 24 weeks, FST I-III patients on the 50 mg doses saw a 15.2% reduction in F-VASI (P = .0043) compared with placebo, whereas there was no significant change among the FST I-III patients receiving a lower dose. In patients with FST IV–VI, those on the 50 mg dose had a 37.4% reduction in F-VASI (P < .0001) and those on the lower doses saw a 15.7% reduction compared to placebo (P = .0401).
The trial was followed by a 24-week extension where patients took 50 mg of ritlecitinib daily with a 200 mg loading dose. The extension was completed by 136 participants (FST I–III, 96; FST IV–VI, 40). At week 48, F-VASI improved to 63.1% in those continuously taking 50 mg, 51% in the group switched from the lower dose, and 51.3% in the placebo-switched group in patients with FST I–III. In patients with FST IV–VI, F-VASI improved 66.8% for the continuous 50 mg group, 51% in the lower dose-switched group, and 52.5% in the placebo-switched group.
Adverse events reported during the dose-ranging trial were similar across Fitzpatrick skin types and occurred in 69.2%–81% of participants. There were four serious adverse events (AEs) during the dose-ranging trial, and 19 participants discontinued the study because of AEs.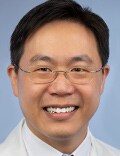 Both the phase 2 and phase 3 trial results "support the idea that JAK signaling is important for the pathogenesis of vitiligo," said Victor Huang, MD, an assistant professor of clinical dermatology at UC Davis Health in Sacramento, California, in an interview with Medscape. He was not involved with the research.
That both oral and topical therapies showed effectiveness in treating vitiligo "raises the question of what is the best approach moving forward," he said. While systemic therapies are often viewed as more potent, he added, topical therapies may help to minimize the risks associated with some JAK inhibitors, including heart attack, stroke, and cancer.
There is also the question of whether targeting certain isoforms of JAK would produce different effects or would result in less side effects. (Ritlecitinib targets JAK3/TEC, while ruxolitinib targets JAK1/JAK2.) While these critical questions will need to be addressed in future research, the findings from both studies demonstrate the efficacy of JAK inhibitor therapies in vitiligo, Huang noted. The results "confirm the underlying suspicions that came from our understanding of the immunology and offer the first real, targeted approaches to treat vitiligo ever," he said.
Rosmarin reports financial relationships with over 20 biopharmaceutical companies. Huang has disclosed no relevant financial relationships.
American Academy of Dermatology 2022 Annual Meeting: Abstracts 38062 and 38079. Presented March 26, 2022.
For more news, follow Medscape on Facebook, Twitter, Instagram, YouTube, and LinkedIn
Credits:
Lead Image: Incyte
Image 1: Tufts Medical Center
Image 2: UC Davis Health
Medscape Medical News © 2022

Send news tips to news@medscape.net.
Cite this: JAK Inhibitor Therapies Continue to Show Promise in Patients With Vitiligo - Medscape - Apr 08, 2022.