Intraoperative warming to slightly below body temperature, with the goal of mitigating risks from prolonged hypothermia, is common throughout the developed world for patients undergoing noncardiac surgery. It remains unclear whether outcomes would be even better if such patients were more aggressively warmed all the way to a physiologic 37°C.
Neither strategy, however, has much of a supporting evidence base. Now, one of the few randomized explorations of the issue suggests that these usually resource-intensive efforts to protect patients from hypothermia may be wasted, at least if the goal is to protect the heart.
In a clinical trial with more than 5000 patients undergoing noncardiac surgery, there were no 30-day outcome differences between those whose body temperatures were maintained at 35.5°C, which is only mildly hypothermic, and those who were "aggressively warmed" to a normal physiologic temperature.
Most patients undergoing surgery without deliberate perioperative warming experience at least mild hypothermia, which is thought to worsen risk for cardiac events and surgical-site infection and increase need for transfusions.
But in the new trial, PROTECT, the composite primary endpoint of death, nonfatal cardiac arrest, and elevated troponins was similar at 9.9% for aggressively warmed patients and 9.6% for those kept mildly hypothermic.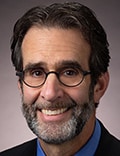 "There was absolutely no benefit, whatsoever, to aggressive warming. The relative risk was 1.0 and the confidence intervals are tight. This is a robust comparable outcome," Daniel I. Sessler, MD, Cleveland Clinic, Ohio, said when presenting the trial on April 4 during the American College of Cardiology (ACC) 2022 Scientific Session, conducted both virtually and in-person in Washington, DC.
Given the "relatively few" nonfatal arrests or deaths, he said, "effectively our composite was myocardial injury during noncardiac surgery, defined as a troponin elevation apparently of cardiac ischemic origin."
Aggressive warming in PROTECT "also did not reduce surgical site infections, transfusion requirements, the duration of hospitalization, or readmissions. And for operative temperatures as low as 35.5 degrees it appeared to be safe," said Sessler, who is also lead author on the study's same-day publication in The Lancet.
Hypothermia avoidance measures during surgeries such as those in PROTECT, which averaged 4 hours in duration, calls for intensive use of blankets, forced-air heaters, and usually other resources, observed surgeon James B. McClurken, MD, Doylestown Health Physicians, Pennsylvania, at a media briefing on the trial.
The trial, he noted, explored whether patients' body temperatures could be kept at 35.5°C or should be maintained "closer to 37 degrees, which requires many times more equipment?"
The study "seemed to definitively show that we don't need to go to that extra warming effort, other than keeping above 35.5 degrees, in noncardiac surgery cases," said McClurken, who was not involved in PROTECT.
The trial entered 5056 patients aged 45 or older with at least one cardiovascular risk factor who underwent noncardiac surgery under general anesthesia at the Cleveland Clinic and 13 sites in China, where intraoperative warming is not common for such procedures. It excluded patients with a body mass index (BMI) greater than 30 kg/m2.
"The reason we excluded heavier patients is that they don't cool as much during surgery, and so it would have been hard to get heavier patients down to our target of 35.5 degrees," Sessler said during the panel discussion following his presentation.
Certainly, the trial's result can be applied only to the kind of patients entered, but "might it apply to patients who are heavier? My guess is that it does," he proposed, because hypothermia's physiologic effects likely don't vary by BMI.
The trial's modified intention-to-treat analysis included 2507 patients randomly assigned to the aggressive warming strategy and 2506 to what was considered routine thermal management in China. The patients were maintained at core body temperatures averaging 37.1°C and 35.6°C, respectively.
The common-effect relative risk for the composite primary endpoint in the aggressive warming group, compared with those with routine thermal management, was estimated at 1.04 (95% CI, 0.87 - 1.24; P = .69).
The trial had caveats with implications for its interpretation. Only a third of the patients were women. Also, about 52% of the noncardiac surgeries were laparoscopic procedures, which tend not to promote hypothermia as much as, for example, open abdominal surgery, which made up only 25% of the surgeries, Sessler reported.
In subgroup analyses, however, the two groups didn't differ for the primary endpoint by age, sex, or whether surgery was laparoscopic, open abdominal, orthopedic, neurologic, or urologic.
"This is not to say that we should ignore hypothermia in patients in the operating room," McClurken told theheart.org | Medscape Cardiology. What the study does show, at least for elective procedures lasting up to 4 four hours, he said, "is that staying at no less than 35.5 degrees is probably safe. And pushing it higher probably requires a lot more equipment and the benefit hasn't been proven."
Lancet. Published online April 4, 2022. Full text.
American College of Cardiology (ACC) 2022 Scientific Session. 409 - Late-Breaking Clinical Trials IV. 409-08 - Very Mild Perioperative Hypothermia Versus Aggressive Warming and Myocardial Injury After Non-cardiac Surgery: The PROTECT Trial, presented April 4, 2022
PROTECT was supported by the 3M corporation and the Health and Medical Research Fund of the Food and Health Bureau, Hong Kong. Sessler discloses receiving consulting fees or honoraria from Edwards Lifesciences and Pacira; research grants from 3M, Edwards Lifesciences, and Pacira; owning stock in Medasense, Perceptive Medical, Sensifree, and Serenno; and having other relationships with Neuros. McClurken had no disclosures.
Follow Steve Stiles on Twitter: @SteveStiles2. For more from theheart.org | Medscape Cardiology, follow us on Twitter and Facebook.
Credits:
Lead Image: Ammentorp | Dreamstime.com
Medscape Medical News © 2022

Cite this: PROTECT Questions Hypothermia Prevention at Noncardiac Surgery - Medscape - Apr 06, 2022.