SEATTLE – Use of antiseizure medications while breastfeeding is not associated with differences in child cognitive outcomes at age 3, according to new results from the Maternal Outcomes and Neurodevelopmental Effects of Antiepileptic Drugs (MONEAD) study.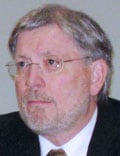 The study follows results from the Neurodevelopmental Effects of Antiepileptic Drugs (NEAD) study, which found no evidence of cognitive harm in children who were exposed in utero to antiepileptic drugs. "[In the NEAD study] we followed our cohort to age 6 and found them to have actually an improvement in cognition by about 4 IQ points by the time they got to age 6," Kimford J. Meador, MD, said during a presentation of the results of the MONEAD study at the 2022 annual meeting of the American Academy of Neurology.
Breastfeeding has health benefits for both mothers and children, including reduced risk of respiratory tract infections, atopic dermatitis, asthma, and diabetes in children, and reduced risk of diabetes, breast cancer, ovarian cancer, and postpartum depression in mothers. Despite those benefits, concerns about harms from exposure to antiepileptic drugs may prompt some women to avoid breastfeeding.
The results of NEAD and MONEAD should reassure patients, according to Meador, professor of neurology at Stanford (Calif.) University. "Given the known multiple benefits of breastfeeding … women with epilepsy should be encouraged to breastfeed," he said.
A Responsibility to "Engage and Educate" Patients
Jennifer Hopp, MD, who served as a discussant for the presentation, underscored the need for neurologists to address pregnancy with female patients of childbearing agents. "The issues may include fertility, peripartum management, and outcomes that really go through the lifespan to also include issues of menopause," Hopp, associate professor of neurology at the University of Maryland, Baltimore, said during her presentation.
Hopp noted one study showing lower rates of breastfeeding among mothers with epilepsy. "Breastfeeding rates in women with epilepsy are strikingly lower than in women who do not have epilepsy," said Hopp. Another study showed that women with epilepsy were less likely to sustain breastfeeding after 6 weeks.
Hopp implored neurologists to address this. "It's our responsibility to engage and educate our patients. These data provide us messaging to our patients that the newer drugs do not adversely affect outcome independently of their other exposure, and really support well-informed choices in breastfeeding," said Hopp.
Outdated Attitudes Still Persist
Meador referred to the stigma that surrounds epilepsy, including some state laws that called for sterilization of women with epilepsy that lasted until the 1960s. One might think that such attitudes are gone, "but it's still there," said Meador, who recounted a story a colleague told him about a woman on antiseizure medication. In the hospital, the nurse told her not to breastfeed. The neurological consult told her not to breastfeed. She breastfed anyway. "Then they reported her for child neglect, and that was just a few years ago. So I think the message needs to be loud and clear that we encourage [women with epilepsy] to breastfeed because we have the known benefits, and now several studies showing clearly no adverse effects of breastfeeding while taking antiseizure medications," said Meador.
MONEAD Findings
The MONEAD study included women from 20 different sites, with 145 participating investigators. The researchers compared outcomes in 284 women with epilepsy and 87 healthy women. The maternal mean IQ was 98 among women with epilepsy (95% confidence interval [CI], 96-99), and 105 (95% CI, 102-107) among healthy women. Seventy-six percent of women with epilepsy breastfed, versus 89% of controls.
Among the study cohort, 79% of women with epilepsy were on monotherapy, and 21% were on polytherapy. Thirty-five percent received lamotrigine, 28% levetiracetam, 16% were on another monotherapy, 10% received a combination of lamotrigine and levetiracetam, and 11% received a different combination.
At age 3, there was no association between the verbal index score of the child and whether the mother had epilepsy or not (difference, 0.4; P = .770). The researchers did find associations with the mother's IQ (0.3; P < .001), male versus female child sex (–4.9; P < .001), Hispanic or Latino ethnicity (vs. Non-Hispanic, –5.5; P < .001), mother without college degree (–7.0; P < .001), average Beck Anxiety Inventory score after birth (–0.4; P < .001), and weeks of gestational age at enrollment.
The researchers found no association between third trimester antiseizure medication blood levels and verbal index score after adjustment (–2.9; P = .149), with the exception of levetiracetam (–9.0; P = .033). "This is interesting (but) not to be overblown, because overall the children on levetiracetam did well. But it must be remembered that teratogens act in an exposure dependent manner, so we're constantly in this balancing act of trying to make sure you get enough medication on board to stop the seizures and protect the mother and the child, and at the same time, not too much on board where we increase the risk of teratogenicity in the child," said Meador.
The study was funded by the National Institutes of Health. Meador and Hopp have no relevant financial disclosures.
This article originally appeared on MDedge.com, part of the Medscape Professional Network.
Credits:
Lead Image: Dreamstime
Medscape Medical News © 2022 WebMD, LLC

Cite this: Antiseizure Medication Appears Safe in Pregnancy - Medscape - Apr 06, 2022.