Daily corticosteroid use is significantly more effective than an intermittent regimen for improving motor function in patients with Duchenne muscular dystrophy (DMD), a new study suggests.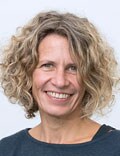 "The intermittent regimen has been used to minimize side effects such as weight gain, and what this study shows is that intermittent prednisone has a very similar effect on weight as the daily regimen," study investigator Michela Guglieri, MD, senior clinical lecturer, John Walton Muscular Dystrophy Research Centre, Newcastle University and Newcastle Hospitals NHS Foundation Trust, United Kingdom, told Medscape Medical News.
"On the other hand, intermittent prednisone allowed the children to grow much more than with the daily regimen."
The findings were presented at the American Academy of Neurology (AAN) 2022 Annual Meeting.
Optimal Treatment Unknown
DMD is a genetic disorder resulting in near absence of the dystrophic protein in muscles. Early signs of progressive muscular weakness may include delayed ability to sit, stand, or walk, and difficulties learning to speak.
While there's no known cure for DMD, treatments such as gene therapy can control symptoms in some patients. Research shows corticosteroids improve muscle strength and function in boys with DMD with guidelines recommending them as an option for all newly diagnosed patients.
However, there has been uncertainty about the optimal steroid regimen, which has led to great variability in their use, said Guglieri. The choice of regimen and type of steroid is commonly driven by the clinical experience of individual clinicians, she said.
There's also concern about the side effects of steroids, the two most significant being weight gain and slowing of growth, said Guglieri.
"The aim is to improve care and find the optimal regimen with the most benefits and minimal side effects."
The double-blind, parallel-group study included 196 corticosteroid-naive boys age 4-7 years with genetically confirmed DMD at 32 sites in five countries, including the US. The mean age of subjects was 5.8 years, mean weight at baseline about 20 kg (44 lb) and mean height about 110 cm (3 feet, 7 inches).
Researchers randomly assigned study participants to one of three groups. These were daily prednisone (0.75 mg/kg/day), daily deflazacort (Emflaza) (0.9 mg/kg/day), or intermittent prednisone (0.75 mg/kg 10-days on/10-days off).
Previous global surveys of clinicians showed these regimens are the most commonly used, said Guglieri.
The 3-year study included assessments at screening, baseline, 3 months and then every 6 months and 84% of participants completed the trial.
The primary outcome included a composite of three endpoints: rise from the floor velocity (in seconds), forced vital capacity, and participant/parent treatment satisfaction questionnaire for medication (TSQM). For this outcome, daily regimens were significantly superior to intermittent prednisone (P < .001 for daily prednisone; P = .017 for daily deflazacort).
"Both prednisone and deflazacort were clearly better than intermittent prednisone," said Guglieri. "This was a very consistent finding."
Daily Regimen Tied to Maximum Benefit
Group differences were primarily driven by the motor component of the primary outcome. Comparisons for forced vital capacity and TSQM global satisfaction scores were not statistically significant.
The daily regimens did not differ significantly (P = .38 for daily prednisone vs daily deflazacort).
Secondary efficacy outcomes included 10-meter walk/run velocity, 6-minute walking distance and North Star Ambulatory Assessment total score, a scale of 17 items each scored 0-2 (maximum of 34 points).
Both daily regimens were significantly superior to intermittent prednisone for all secondary motor function outcomes. There were no significant differences between the two daily regimens.
For example, the difference on the North Star total score between daily prednisone and intermittent prednisone was 3 points, and the difference between daily deflazacort and intermittent prednisone was 3.3 points (both P < .001).
There was greater weight gain with both daily and intermittent prednisone regimens than with deflazacort. Slowing of growth was significantly less with the intermittent regimen vs daily regimens, with daily deflazacort associated with the greatest slowing of growth.
Most adverse events were expected and mild. The most common were abnormal behavior (34% with daily prednisone, 38% with daily deflazacort, and 36% with intermittent prednisone), upper respiratory tract infection (37%, 29%, and 36%, respectively), and vomiting (29%, 26%, and 23% respectively).
"When initiating steroids, the daily regimens are favorable in order to obtain the maximum benefit," said Guglieri. "The intermittent regimen is definitely associated with less efficacy and does not necessarily have a better side-effect profile with the exception of height."
Welcome Guidance
Commenting on the study for Medscape Medical News, Alex J. Fay, MD, PhD, assistant professor, Department of Neurology, University of California San Francisco, said it's good to have guidance with respect to steroid regimens in DMD.
While some 20%-30% of boys with this condition have a mutation that can be treated with one of the four FDA-approved gene therapies, "that leaves 70%-80% who can't receive one of these therapies," said Fay.
"For them, steroids are the main treatment we have, so it's important to know which treatment regimen works better than others and which ones have more or fewer side effects."
Fay uses a less common steroid regimen — doses "clustered" into 2 days instead of seven, a protocol he believes may be just as effective as other approaches and leads to fewer side effects.
He said he would have liked the researchers to assess this "weekend dosing" approach. "It would definitely have been of interest to me because that's how I treat a lot of my patients." He also noted the study didn't evaluate intermittent deflazacort.
Information on side effects of the various steroid regimens, particularly weight gain and behavioral issues, is important as these are a huge concern for families, said Fay. "Some parents are so afraid of side effects they want to delay starting steroids and other children may need to stop the drug because of side effects."
Guglieri and Fay have disclosed no relevant financial relationships.
American Academy of Neurology (AAN) 2022 Annual Meeting: Abstract 1147. Presented April 5, 2022.
For more Medscape Neurology news, join us on Facebook and Twitter
Credits:
Lead Image: E+/Getty Images
Medscape Medical News © 2022

Send news tips to news@medscape.net.
Cite this: Optimal Treatment Regimen for Muscular Dystrophy Identified? - Medscape - Apr 06, 2022.