Hidden formaldehyde and formaldehyde releasers found in many cosmetics and other products, including personal protective equipment to shield healthcare workers from COVID-19, provoke allergic reactions in some people, report the authors of a clinical review update.
"Formaldehyde and formaldehyde releasers are still widely present in our environment and continue to be important causes of contact allergy and allergic contact dermatitis," write authors An Goossens, RPharm, PhD, of the University Hospitals KU (Katholieke Universiteit) Leuven, and Olivier Aerts, MD, PhD, of the University Hospital Antwerp, Belgium, in Contact Dermatitis.
The five main formaldehyde releasers — quaternium-15, diazolidinyl urea, DMDM hydantoin, imidazolidinyl urea, and 2-bromo-2-nitropropane-1,3-diol (bronopol) — found in cosmetics and many other products are linked to contact allergy and allergic contact dermatitis, the authors write.
Higher Sensitization Rates in the United States
In Europe, contact allergy to formaldehyde and formaldehyde releasers among adults appears to be stable or slightly decreasing (prevalence of 1.5% to 2.5%), while in the United States, where cosmetic regulations are less strict and exposure to the chemicals is greater, contact allergy rates remain around 8%. Prevalence among children is also lower in Europe than in the United States (< 1% vs about 3%, respectively).
"Although in Europe, contrary to the United States, the use of free formaldehyde in cosmetics is nowadays forbidden, mainly due to its carcinogenic properties, it can still be found as a hidden impurity in them," they add. "Moreover, formaldehyde can also occasionally be formed de novo from auto-oxidation of ethoxylated alcohols in cosmetics and detergents."
Clinical Manifestations of Contact Allergy to Formaldehyde and Releasers
The multiple forms of reactions can appear as localized allergic contact dermatitis, aggravation of a preexisting dermatosis, airborne allergic contact dermatitis and related symptoms, and periungual dermatitis.
Reactions involving medical care can include generalized allergic contact dermatitis; peri-ulcer dermatitis from formaldehyde in self-adherent bandages and wound dressings; generalized and localized systemic allergic dermatitis from formaldehyde in vaccines or from aspartame (degraded to formaldehyde) in medications and food; and contact urticaria, asthma, or anaphylaxis from dental root treatments or hemodialysis.
Formaldehyde and Releasers in Surprising Variety of Products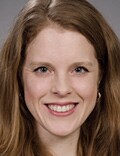 Healthcare-related formaldehyde exposure sources include tissue fixative, disinfecting and sterilizing agents for renal dialysis and root canals, gloves, surgical masks, protective clothing, and embalming fluid.
Additional formaldehyde exposure sources include food (coffee, some smoked fish, caviar); household detergents; textiles (permanent-press fabrics, leather, reusable — even hypoallergenic — gloves); and disposable diapers, wipes, and topical diaper preparations. Other exposures can come from energy sources (incomplete combustion of wood, tobacco, coal, and gasoline), as well as from electronic cigarettes, tattoo ink, resins used in paper sizing, plastics, coatings, fiberboards, contact cement, and neoprene; and industrial products (metalworking fluids, glues and adhesives, inks, paints, fumigation disinfectants, and dairy equipment).
Manufacturing Practices, Inspection, Testing, and Regulations Are Key
To identify potential formaldehyde exposure, the authors recommend chemical analyses of products and chemical-based spot test kits, as well as good manufacturing practices by the producing companies, improved regulation, and inspection of cosmetics containing formaldehyde releasers as preservatives.
For patients, an increase in the patch test formaldehyde concentration from 1% to 2% is more likely to detect contact allergy, the authors note.
Lisa E. Maier, MD, clinical associate professor of dermatology at UW (University of Washington) Medicine in Seattle, agrees.
"It is now recommended to patch test formaldehyde at a concentration of 2%," she told Medscape Medical News in an email.
Formaldehyde-sensitized patients should avoid formaldehyde releasers, advises Maier, who was not involved in the review. But those who have positive patch tests to a formaldehyde releaser, and not to formaldehyde itself, need to avoid only the specific releaser.
"This useful, comprehensive review highlights why it is so challenging for our patients with formaldehyde allergy to avoid exposure to this chemical, and why the prevalence of sensitization is so high," she said.
"Legislation around limiting formaldehyde in consumer products seems to matter," she added. "The lower prevalence of sensitization to formaldehyde in Europe compared to the United States is likely due to stricter European regulations aimed at minimizing formaldehyde and formaldehyde releasers in consumer products."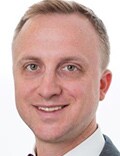 Matthew Brown, PharmD, manager of the compounding pharmacy at Duke University Health System in Chapel Hill, North Carolina, who also was not involved in the review, explained that formaldehyde is used as a preservative to prevent spoilage.
"In the pharmaceutical world, especially with compounding, we are required to omit formaldehyde from preparations because it is a carcinogen," he said.
"I think it's absolutely imperative that regulatory agencies and cosmetics manufacturers work to meet good manufacturing standards and disclose if formaldehyde is an ingredient in products to protect patients from incident formaldehyde exposure, especially if they have an allergy," Brown noted.
Maier and Brown have reported no relevant financial relationships. Aerts has reported financial relationships with Leo Pharma and L'Oréal/La Roche Posay. Funding information was not provided.
Contact Dermatitis. Published online March 31, 2022. Full text
Follow Medscape on Facebook, Twitter, Instagram, and YouTube.
Credit:
Lead Image: Wikimedia
Image 1: University of Washington
Image 2: Duke Health
Medscape Medical News © 2022 WebMD, LLC

Send comments and news tips to news@medscape.net.
Cite this: Hidden Formaldehyde in Products Linked to Allergic Reactions - Medscape - Mar 31, 2022.