BOSTON — Requests for a medical waiver to avoid a second COVID-19 vaccine dose or a booster after cutaneous reactions to the first dose are not justified on the basis of risk, according to an analysis of several large sets of data presented at the annual meeting of the American Academy of Dermatology.
According to the data, "there are no serious adverse consequences from these cutaneous reactions," said Esther E. Freeman, MD, PhD, director of Global Health Dermatology, Massachusetts General Hospital, Boston.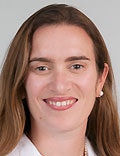 This is important because the risk of vaccine hesitancy goes up dramatically in patients who experience reactions to the first vaccine dose, according to follow-up of more than 50,000 employees vaccinated in the Mass General Brigham Healthcare System (MGBHS). According to Freeman, there was almost a fourfold increase in the rate of second-dose refusals for those with cutaneous reactions and a more than fourfold increase in those who developed angioedema.
Before the data were available, skin reactions were a source of concern among dermatologists and others involved in monitoring vaccine-related adverse events. Injection site reactions (ISRs) are associated with essentially every injectable vaccine, so these were expected, but a small proportion of patients developed large red plaques in the injection arm 7 -8 days after the inoculation.
"These delayed reactions caused a lot of initial panic," said Freeman, who counted herself among those alarmed about what the reactions might signify. "Was this cellulitis? Would the next dose cause anaphylaxis? We were concerned."
This concern dissipated with the availability of more data. In a global registry that has so far captured more than 1000 cutaneous reactions from 52 participating countries, it appears that about 2% of patients have a cutaneous reaction other than an ISR after the first dose. All resolve with minimal skin care or no treatment.
After the second dose, the proportion is lower. If there is a reaction, it typically occurs earlier and resolves more quickly.
"What we have learned is that fewer than half of patients who had a reaction to the first dose have a reaction to the second, and those who did have a reaction had a milder course," said Freeman.
These data are "incredibly reassuring" on many levels, she explained. In addition, it allows clinicians to confidently explain to patients that there are no serious sequelae from the rashes, whether immediate or delayed, from the available COVID-19 vaccines.
"Every skin reaction I have seen is something we can treat through," she added, noting that most reactions resolve with little or no supportive care. Following skin reactions, particularly the delayed lesions, it is not uncommon for patients to refuse a second shot. Some request a medical waiver to avoid further vaccine exposure. According to Freeman, this is unwarranted.
"I have granted exactly zero waivers," she said. She explains to patients that these reactions have not been predictive of serious events, such as anaphylaxis. Although the trigger of the hypersensitivity reaction remains unknown, there is no evidence of serious consequences.
Delayed skin reactions are more commonly associated with the Moderna than the Pfizer vaccine. One notable difference between these vaccines is the greater content of mRNA in the Moderna formulation, but Freeman said that this is only one potential hypothesis for higher frequency of reactions to this version of the vaccine.
Patients with a history of allergic disease are more likely to develop a reaction but not significantly more likely to have a reaction that is more difficult to manage, according to Kimberly G. Blumenthal, MD, co-director of the Clinical Epidemiology Program at Mass General.
Anaphylaxis has been associated with COVD-19 vaccines just as it has with essentially every injectable vaccine, Blumenthal said during the same session. But, she added, the risk is very low, and it stays low even among those with a history of severe hypersensitivity reactions in the past.
Among the data collected from more than 52,000 vaccinated MGBHS employees, 0.9% had a history of severe allergic reaction to a prior vaccine. Of these, 11.6% had an allergic reaction to the COVID-19 vaccine. This was more than twice the 4.6% rate of allergic reactions among employees without a history of allergic reactions, but serious consequences were rare in both groups.
Of those with a reaction to the first dose, all but 2.4% took a subsequent dose. Again, serious reactions were exceedingly rare. These serious reactions did include anaphylaxis and hospitalization in 3% of patients, but there were no fatalities and all resolved.
The absence of serious sequelae from a reaction to a COVID-19 vaccine must be considered within the context of the benefit, which includes protection from death and hospitalization from the virus, according to Blumenthal. Citing the evidence that first-shot reactions are a source of vaccine hesitancy, she agreed that it is important to educate patients about relative risks.
"Even in our own cohort of MGBHS employees, we have people, including those who had been pro-vaccine in the past, become hesitant," commented Blumenthal, who said there are data from the Kaiser Permanente System showing similar vaccine reluctance following a first-shot reaction.
After more than 500 million doses of the Moderna and Pfizer vaccines had been administered worldwide, there was not a single reported death from anaphylaxis. Although Blumenthal said that an unconfirmed death of this type had been recently reported, she emphasized that this single death, if valid, is dwarfed by the lives saved with vaccination.
Asked about her strategy for counseling patients with vaccine hesitancy, Freeman said the body of safety data is large and compelling. There is overwhelming evidence of a favorable benefit-to-risk ratio overall and among those with a first-shot reaction.
"I can reassure them on the basis of the data," Freeman said in an interview. "Less than half will have a reaction to the second shot and even if they do have a reaction, it is likely to be less severe."
Although the main message is that vaccination is potentially lifesaving and far outweighs any risks, Freeman specifically gives this message to those hesitant to take a second shot after a first-shot reaction: "I can get you through it."
Freeman encouraged healthcare professionals to report cases of COVID-19 vaccine-related dermatologic side effects to the American Academy of Dermatology / International League of Dermatologic Societies COVID-19 dermatology registry. Dermatologic manifestations of COVID-19 can also be reported to the registry.
Freeman disclosed receiving grants/research funding from the International League of Dermatologic Societies and from the National Institutes of Health. Blumenthal has disclosed no relevant financial relationships.
American Academy of Dermatology 2022. Presented March 26, 2022.
For more news, follow Medscape on Facebook, Twitter, Instagram, YouTube, and LinkedIn
Credits:
Lead Image: Moment/Getty Images
Image 1: Dr Esther Freeman
Medscape Medical News © 2022

Send news tips to news@medscape.net.
Cite this: Skin Reactions to First COVID Vaccine Don't Justify Forgoing Second Dose - Medscape - Mar 30, 2022.