Thousands of doctors get a shout out every year when they make the "Top Doctor" lists in various magazines. Some may be your colleagues or competitors. Should you be concerned if you're not on the list?
Best Doctor lists are clearly popular with readers and make money for the magazines. They can also bring in patient revenue for doctors and their employers who promote them in news releases and on their websites.
For doctors on some of the top lists, the recognition can bring not only patients, but national or international visibility.
But many doctors don't make it onto these lists. Will they lose business or prestige?
While the dollar value is hard to come by, some doctors say that these lists have attracted new patients to their practice.
Sarah St. Louis, MD, a physician manager of Associates in Urogynecology, is one of Orlando Style magazine's Doctors of the Year and Orlando Family Magazine's Top Doctors.
Several new patients have told her that they read about her in the magazines' Top Doctor lists. "Urogynecology is not a well-known specialty — it's a helpful way to get the word out about the women's health specialty and what I do," says St. Louis, an early career physician who started her practice in 2017.
The additional patient revenue has been worth the cost of displaying her profile in Orlando Style, which was about $800 for a half-page spread with her photo.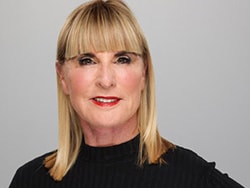 Top Doctor lists also work well for specialty practices whose patients can self-refer, such as plastic surgery, dermatology, orthopedics, gastroenterology, and geriatric medicine, says Andrea Eliscu, RN, founder and president of Medical Marketing, Inc in Orlando.
Being in a competitive market also matters. If a practice is the only one in town, those doctors may not need the publicity as much as doctors in an urban practice that faces stiff competition.
How Do Doctors Get on These Lists?
In most cases, doctors have to be nominated by their peers, a process that some say is flawed because it may shut out doctors who are less popular or well-connected.
Forty-eight regional magazines including, Chicago magazine and Philadelphia Magazine , partner with Castle Connolly to use their online Top Doctor database of over 61,000 physicians in every major metropolitan area, says Steve Leibforth, managing director of Castle Connolly's Top Doctors.
The company says it sends annual surveys to tens of thousands of practicing doctors asking them to nominate colleagues in their specialty. The nominated doctors are vetted by Castle Connolly's physician-led research team on several criteria including professional qualifications, education, hospital and faculty appointments, research leadership, professional reputation and disciplinary history, and outcomes data when available, says Leibforth.
Washingtonian magazine says it sends annual online surveys to 13,500 physicians in the DC metro area asking them to nominate one colleague in their specialty. The top vote-getters in each of 39 categories are designated Top Doctors.
Orlando Family Magazine says its annual Top Doctor selections are based on reader polls and doctor nominations.
Consumers' Research Council of America uses a point system based on each year the doctor has been in practice, education and continuing education, board certification, and membership in professional medical societies.
Doctors have many ways to promote that they're listed as a "top" doctor. St. Louis takes advantage of the magazine's free reprints, which she puts in her waiting room.
Others buy plaques to hang up in their waiting rooms or offices and announce the distinction on their website, blog, or social media. "They have to maximize the magazine distinction or it's worthless," says Eliscu.
Employers also like to spread the word when their doctors make it on "Top Doctor" lists.
"With Emory physicians making up nearly 50 percent of the list, that's more than any other health system in Atlanta," said an Emory University press release after nearly half of the university's doctors made the Top Doctors list in Atlanta magazine.
Patients May Be Impressed: What About Your Peers?
St. Louis believes that making some of these lists is less impressive than having a peer-reviewed journal article or receiving professional awards.
"Just because a physician is listed in a magazine as a 'top doctor' does not mean they are the best. There are far more medical, clinical, and scientific points to consider than just a pretty picture in a style magazine," she says.
Wanda Filer, MD, MBA, who practiced family medicine until last year when she became chief medical officer for VaxCare in Orlando, says she ignores the many congratulatory letters in the mail announcing that she's made one list or another.
"I don't put much credence in the lists. I get notifications fairly often, and to me it always looks like they're trying to sell a plaque. I'd rather let my work speak for itself."
Arlen Meyers, MD, MBA, president and CEO of the Society of Physician Entrepreneurs and a paid strategic advisor to RYTE, a data-driven site for "best doctors"
and "best hospitals," said he received several of these "top doctor" awards when he was a professor of otolaryngology at the University of Colorado School of Medicine.
He has been critical of these awards for some time. "These doctor beauty pageants may be good for business but have little value for patients."
He would like to see a new approach that is driven by data and what patients value. "If I have a lump in my thyroid, I want to know the best doctor to treat me based on outcomes data."
He says a good rating system would include a data-driven approach based on treatment outcomes, publicly available data, price transparency, and patient values.
Whether a physician feels honored to be named a top physician or sees little value in it, most doctors are aware of the list's marketing value for their practice and many choose to make use of it.
Christine Lehmann, MA, is a senior editor and writer for Medscape Business of Medicine based in the Washington, DC area. She has been published in WebMD News, Psychiatric News, and The Washington Post. Contact Christine at clehmann@medscape or via Twitter @writing_health
For more news, follow Medscape on Facebook, Twitter, Instagram, YouTube, and LinkedIn
Credits:
Lead Image: Kristia Knowles
Image1: Jim Hobart
Medscape Medical News © 2022

Send news tips to news@medscape.net.
Cite this: You're Not on a 'Best Doctor' List -- Does It Matter? - Medscape - Mar 30, 2022.