Despite a record number of drug overdose deaths in the US and a large body of evidence supporting the efficacy of medications to treat opioid use disorder (OUD) these drugs remain vastly underutilized, new research shows.
Based on data from the National Survey on Drug Use and Health (NSDUH), investigators found only one in four individuals with OUD receive drug treatment.
In addition, receipt of medication for OUD (MOUD) was lowest among women, the uninsured, non-Hispanic Black or Hispanic people, people with low incomes, and those over age 50. Teens with OUD had the lowest rate of medication use among all demographic groups — zero.
The study is the first to estimate past-year MOUD use in a nationally representative community sample of individuals who may have needed OUD treatment.

"The overdose crisis in the US is continuing unabated, unfortunately, and medication access is an important tool to target and reduce overdose deaths," lead author Pia Mauro, PhD, assistant professor of epidemiology at Columbia University's Mailman School of Public Health, New York City, told Medscape Medical News. "Putting numbers to the distribution of people who are getting medication is important because it shows that what we're doing is not enough."
The study was published online March 23 in JAMA Network Open.
Overdose Deaths at an All-Time High
US drug overdose deaths are at a record high, with 100,306 American deaths between April 2020 and April 2021, a nearly 30% increase from the previous year. Nearly three quarters of those deaths involved opioids.
There are currently three Food and Drug Administration (FDA) -approved medications to treat OUD: methadone, buprenorphine, or naltrexone, all of which are highly effective. Buprenorphine is the only one approved for use in adolescents, and only in those 16 and older.
Before 2019, information about MOUD treatment use was not collected in the NSDUH, an annual survey conducted by the Substance Abuse and Mental Health Services Administration (SAMHSA).
Drawing on responses to the newly added MOUD use question, Mauro and colleagues identified participants who may have needed MOUD in the previous year, including those who reported having a heroin or opioid use disorder, receiving medication for their disorder, or undergoing a non-medication OUD treatment, including cognitive behavioral therapy and self-help.
Only 27.8% of those eligible for OUD treatment received MOUD in the past year; 57.0% received no treatment; and 15.3% received non-MOUD services.
Individuals aged 18-25 were most likely to receive MOUD, with just 13.2% of those over age 50 and no one under age 18 receiving medication.
"This study points to extremely low medication use for people who may need it and given the continued increase in drug-related overdose deaths, the majority of which involve opioids, the necessity to increase access to medication is more important than ever," Mauro said.
MOUD use was significantly lower in non-Hispanic Blacks, (adjusted relative risk ratio [aRRR], 0.82; 95% CI, 0.27-2.46), Hispanics (aRRR, 0.57; 95% CI, (0.14-2.28), and in Asian, Native American or Alaska Native, Native Hawaiian, Pacific Islander, or multiracial people (aRRR, 0.28; 95% CI, 0.08-0.92) compared to White people.
Medication use was less likely in women than men (aRRR, 0.52; 95% CI, 0.29-0.95) and more likely in people who had both prescription opioid and heroin use disorder compared with those who misused just one of the substances (aRRR, 5.07; 95% CI, 1.50-17.12).
MOUD was more common among people with public insurance than those with private or no insurance, but the overall use remained very low regardless of insurance status.
"Public insurance has consistently been positively associated with MOUD access so our study builds on this showing the importance of public insurance to increase medication access," Mauro said. "But even among those with public insurance, only 35% got medication. That's only one in three."
About 85% of participants who may have needed treatment for OUD had at least one contact with a healthcare provider in the past year and more than half had contact with the criminal legal system. Only about one third of these individuals received MOUD, which Mauro lamented as a lost opportunity for treatment.
Persistent Barriers to Treatment
The findings highlight persistent barriers to medication-based therapy for OUD, said Alan Leshner, PhD, chief executive officer emeritus of the American Association for the Advancement of Science and a former director of the National Institute on Drug Abuse.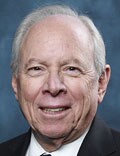 "These kinds of data are critical to increase our understanding of the nature of the opioid epidemic and what to do about it," Leshner said. "It's particularly important to understand who does, and doesn't, have access to lifesaving medications but also where to focus efforts at working on the problem."
In 2019, Leshner coauthored a report on the underutilization of medication to treat OUD. As previously reported by Medscape Medical News, that report argued that stigma, burdensome regulations, unfounded concerns about diversion of MOUDs, lack of insurance coverage, and inadequate professional training for healthcare providers, law enforcement, and criminal justice officials all acted as barriers that separate people with a medical disorder from desperately needed — and effective — treatment.
"The barriers are the same and have not been vigorously addressed," Leshner said. However, recent moves by government leaders may signal a positive trend toward expanded treatment, he added.
Earlier this month, Leshner chaired a workshop on ways to improve access to methadone, one of the approved medications to treat OUD. Officials from SAMHSA, the Drug Enforcement Administration, and the FDA participated, as did Rahul Gupta, MD, director of the Office of National Drug Control Policy and the nation's top drug policy official.
"I am optimistic that there may be a new commitment to working on this epidemic using a health-centered approach that takes into account the array of social issues that surround the problem as well as the criminal justice issues," Leshner said.
The study was funded by the National Institute on Drug Abuse grant. Mauro and Leshner reported no conflicts. Full disclosures are reported in the original article.
JAMA Network Open. Published online March 23, 2022. Article.
For more Medscape Psychiatry news, join us on Twitter and Facebook
Credits:
Lead Image: Ratchadaphon Sriprapha/Dreamstime
Image 1: Columbia University
Image 2: Alan Leshner, PhD
Medscape Medical News © 2022

Cite this: Medications for Opioid Addiction Vastly Underutilized - Medscape - Mar 29, 2022.