Editor's note: Find the latest COVID-19 news and guidance in Medscape's Coronavirus Resource Center.
Like millions of Americans, Ken Todd, a 53-year-old marketing executive in New York City, left the office when the pandemic took hold and set up shop at home. Now, he is preparing for the return, planning to board the subway once again for his commute into his company's workplace.
It's time, President Joe Biden told the nation in his March 1 State of the Union address, to "fill our great downtowns" again, adding that people should feel safe to return to offices.
Not everyone shares that sentiment, and the reasons are many.

Todd isn't resisting, but he admits that he is ''approaching this with cautious optimism." The former marathon runner has long-COVID after becoming infected in January 2021, before vaccines were available for his age group in New York. His energy level is nowhere near what it used to be. He's dealing with a long list of symptoms, including a balance problem that makes him feel seasick if he looks at a computer screen too long.
Others bristle at the suggestion that they weren't actually working at home and need constant supervision. As one worker tweeted: "Not to yuck anyone's yum, but why are so many people who are really excited to get back to the office so bothered by those of us who are doing just fine working from home? I mean, I'm clearly working. But folks are bothered. What is it?"
Said another: "Can journalists retire the phrases 'return to work' and 'back to normal' from their work?," noting that people have been working and that 'back to normal' is a terrible phrase to use.
Others say they will have trouble giving up the work-life balance that was better when working from home, even with pets and children crashing Zoom meetings.
Clearly, the return to workplaces won't play out as ''normal" as it was before the pandemic, physicians and mental health experts told Medscape Medical News. However, employers and workers can take steps to increase safety, reduce the chances of on-the-job infection, and tamp down anxiety.
Return-to-Workplace Perspectives
First, do a "gut check," suggests Susan Albers, PsyD, a clinical psychologist at the Cleveland Clinic. "When they ask you to go back, what is your first gut response?" she asked. "Is it, 'Great!,' or is it, 'No'?'' Then, she said, try to figure out why your response is what it is.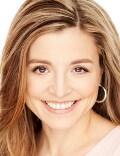 It may be the way you're wired, at least partially. In general, she found, her patients who are introverts "loved being at home. Extroverts really struggled."
But many workers, faced with the inevitable return to the workplace, will likely have to make the best of it and try to feel some of Todd's "cautious optimism."
In a recent study, researchers polled more than 3900 people who worked from home during the pandemic. They found that those facing the prospect of returning to their workplace soon, compared to those whose return was not immediate, were more optimistic about infection risks linked with returning to their workplace and more pessimistic about risks linked with working from home.
The researchers suggested that "motivated optimism" was at play. They defined it as people downplaying future risks to manage their anxiety.
Others, including Todd, are trying to avoid infection or reinfection. "I can't afford to get sick again," he said, not after months spent learning how to manage his long list of symptoms. Besides the balance problem and overwhelming fatigue, he had brain fog, which is now improving, and heat intolerance, making New York summers unbearable. He's participating in a post-COVID hospital-based recovery program and wants to continue moving forward.
Assessing Individual Risks
Before returning, workers should assess their medical circumstances, those of their household, and their risk tolerance, said Leana Wen, MD, emergency doctor and public health professor at George Washington University, Washington, DC.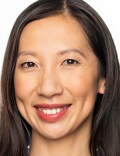 "If everybody in their house is fully vaccinated, boosted, and generally healthy, the risk of severe illness due to coronavirus to them is extremely low. On the other hand, if they or someone in their house is immunocompromised, elderly with chronic illness, and already medically frail, that's a different determination," she said.
It's also crucial to assess your personal tolerance of risk, Wen said. "Many will say at this point that they value the return to prepandemic activity so much that the risk of contracting coronavirus, especially if they are vaccinated and boosted, is outweighed by the benefit of normalcy."
However, ''there are others who worry about long-haul COVID and the potential of giving COVID to others,'' she said. "That is why people should determine what is best for them given their medical circumstances and their assessment of risk."
For those concerned, especially if they are returning to an office where masks are not required, she advised continuing to mask. One-way masking with a high-quality mask — N95, KN95, or KN94 — offers excellent protection, she said.
Keep in mind how much vaccinations help, Wen said. "People vaccinated and boosted are three to five times' less likely to be infected with coronavirus compared to those unvaccinated."
As for safety, she said, "workplaces should be telling employees as to what kinds of precautions they have in place. Some might not. In that case, you should ask so you can decide what additional precautions you should be taking."
Guidance for Employers
Employers can turn to a variety of sources to help them keep employees and the workplace safe — and workers can also find that guidance online.
The American College of Occupational and Environmental Medicine (ACOEM) has issued general and industry-specific guidelines. "We have recommendations about removal from work [of infected employees], testing, quarantining, and vaccine messages," said Tanisha Taylor, MD, MPH, chair of the ACOEM Return-to-Work Workgroup.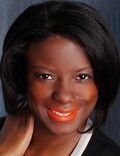 The National Safety Council (NSC) launched SAFER, Safe Actions for Employee Return, a national task force to help employers create safe postpandemic workplaces. In May 2021, the NSC updated its SAFER framework with guidance to employers on vaccine policies, ventilation, flexible schedule, and other issues.
In surveys conducted between June and August 2021, with responses from 300 employers and 3785 individuals, the NSC found the following:
Vaccine uptake rose by 35% if employers required it.

Consumers prefer to go into businesses where workers are vaccinated.

Employers who apply vaccine requirements across their workforce can achieve a level of ''community immunity."
The NSC surveyors also found that most workers did not want to return to in-person work.
Relieving Anxiety
Employers can ease concerns by keeping workers posted about precautions. Todd praises his company for ''doing a good job in preparing us" and encouraging vaccinations so strongly that most of his co-workers are also vaccinated. Even so, Todd said, "I've already told my colleagues I will be wearing an N95 mask in the office."
Easing back into a routine, if possible, can help, experts said. Todd's company will follow a hybrid schedule initially, keeping some days as work-from-home.
While some in-office activities may be mandatory — an all-company meeting, for instance — workers can determine if they have an option, for instance, to participate by phone from a separate room, Wen suggested.
Even if the all-company meeting has to be attended in person, workers can choose to skip the crowded cafeteria at lunch, she said. And ''you don't have to go to a happy hour at a bar shoulder to shoulder with people," she said. "It's okay to say no, especially in optional situations."
Some anxiety stems from general uncertainty about what the return to ''normal'' will entail, said Cheryl Procter-Rogers, an executive coach in Chicago. Lately, she hears this anxiety from clients. "One said to me, 'How do I know that the person across the board room table is vaxxed?' ''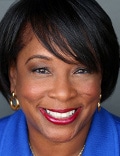 That's one of many situations that workers will need to figure out how to handle, she said. "It's concerning."
Some anxiety stems from career or lifestyle issues, Procter-Rogers said, such as indecision about whether to go back to their jobs, especially if it means giving up some of the perks people enjoyed at home.
Some clients told her they had gotten used to turning to their partners in the middle of the workday and suggesting a quick walk break. "Those opportunities really deepened the relationship," she said. "Some are wondering if they want to give that up."
Whatever the source of the anxiety, simple things like physical activity can help, Procter-Rogers said. ''It's also really important people have someone they can talk to," she said, whether a friend, spouse, coach, or therapist.
Reaching out for help works, as Todd has found. He joined a grass roots education, research and advocacy group called Survivor Corps for information and support. He was so appreciative of the help they provided that he asked how he could give back.
"They said, 'The best thing you can do is tell your story.' " So he does. "It helps my mental health and it helps my optimism,." Todd said.
For more news, follow Medscape on Facebook, Twitter, Instagram, and YouTube.
Credits:
Lead Image: The Image Bank/Getty Images
Image 3: Dr Leana Wen
Image 5: Maia Rosenfeld
Medscape Medical News © 2022

Cite this: Kathleen Doheny. Back-to-the-Office Blues? Here's Some Help - Medscape - Mar 24, 2022.