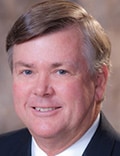 The vast majority of US physicians regularly treat patients with socioeconomic challenges — from financial instability and a lack of transportation to eviction threats and domestic problems — but are deeply frustrated by their inability to adequately address these issues, a new survey has found.
The survey, conducted in February by The Physicians Foundation, queried 1502 doctors (500 primary care physicians and 1002 specialists) about their experience with social drivers — also known as determinants — of health (SDOH). Among the key findings: more than 60% of respondents said they had little or no time to effectively address the SDOH needs of their patients, yet nearly 9 in 10 (87%) said they would like to be able to do so in the future.
Most (63%) said they feel burned out when they try to help patients with their SDOH needs; and nearly 7 in 10 (68%) said managing SDOH for their patients has a "major impact" on their mental health and well-being.
Medscape Medical News spoke with Gary Price, MD, president of The Physicians Foundation, about the findings.
These issues aren't new. Why did you undertake this survey now?
The Physicians Foundation has surveyed America's physicians for a decade on their practice and the broader healthcare environment, which included questions on SDOH. However, this is the first one we've done that concentrated entirely on SDOH. We think it's particularly timely now.
The COVID-19 pandemic focused a very harsh spotlight on the tremendous impact SDOH can have on patient health, care outcomes, costs, physician burden, and the physician–patient relationship. It's become increasingly apparent that for our country to achieve health equity and improve our healthcare system, including physician satisfaction, we must address the impact of SDOH on patients and physicians.
Even before the pandemic, we had an epidemic of physician burnout. That was driven in large part by the huge amount of time being wasted on administrative tasks such as pre-approvals, insurance forms, and working with electronic medical records. Now we're recognizing that the causes of physician burnout are much larger than that.
The results of the survey show that physicians are seeing the effects of SDOH no matter where they practice — rural (81%), urban (81%), suburban (73%) — how old they are, or their own racial or ethnic heritage. Is that surprising?
I was, in fact, surprised by the pervasiveness. Every physician is seeing the impact of social drivers on their patients every day. For a long time, physicians tried to ignore these problems because they couldn't deal with them at the practice level; it was too big a task. But if we're going to decrease the cost of healthcare and increase the quality of outcomes and decrease the enormous disparities we see, we're going to have to deal with these SDOH.
I think the problem is grim, but physicians recognize this issue. It's not one that they traditionally are trained to deal with — and, more importantly, they are not reimbursed on these issues. But despite that, they all want to help.
The survey found that 83% of physicians believed their inability to adequately deal with SDOH moderately (60%) or significantly (23%) contributed to their feelings of burnout. Why do you think physicians find these problems so frustrating and stressful?
The definition of burnout is feeling that you're being held responsible for things you no longer have any control or authority over. A patient's inability to find transportation to get to an appointment, or who has financial instability that can lead them to have to make a choice between buying medicine or buying food for their family, isn't something a physician can change. The overwhelming majority of physicians in our survey not only recognize that their patients have needs in these areas, but they don't have time to be able to deal with them the way that they'd like to — either the resources aren't there, or they aren't effective, or they simply don't know where to turn.
This phenomenon has been quantified by research. A 2020 study in JAMA, by The Physicians Foundation Center for the Study of Physician Practice and Leadership at Weill Cornell Medicine, found that physicians who had a larger burden of patients with more social needs received lower quality scores from Medicare and were less likely to receive bonuses for the care they provided. But the lower scores were related to the patients' socioeconomic environment and had nothing do with the quality of the care they received.
Researchers have looked at the relationship between SDOH and burnout, and what happens when physicians incorporate resources to address social issues into their practice. And it seems that doing so can help ease burnout at least a little.
That makes perfect sense. You're now giving them the ability to intervene and do something about a health-related issue that's going to help their patients get better quicker. At the same time, addressing these social issues can reduce healthcare costs to the system while improving outcomes. For example, when a patient with diabetes who needs insulin has their electricity cut off, they can no longer refrigerate the insulin. So simply having their electricity restored could keep them from being hospitalized for a diabetic coma because they weren't able to follow their treatment.
The Health Leads Grow and Catalyze project, which we helped fund in 2014-2018, trained college students to make lists of key resources patients might require — like food, electricity, or heat — and work with physicians in the emergency room to get a prescription for that need. We've seen a very excellent return on investment and it's now in health systems all over the country.
The survey does a good job of highlighting the nature and scope of the problem, but what about solutions? What, if anything, can physicians be doing now to reduce the burden of SDOH for their patients?
The most important thing we're doing now is drawing attention to the problem, not only to the impact it's having on patients' health but the health and well-being of our physicians.
The greatest challenge physicians said they faced was not having enough time to address these issues in their practice, and that stems directly from a lot of time that gets wasted on other things — pre-approvals, inefficient EHRs, checkboxes. Our doctors reported that even when they know where the resources exist, they are hard to access or unavailable when they want them.
Almost all these things are going to require innovative solutions, and in some cases might vary by the individual. With transportation, for example, maybe we need a system like Meals on Wheels, where part of the solution could be a system of volunteer drivers to take patients to appointments. Or we might need more funding for transportation directly aimed at people who don't have access to a bus line. But when you think about how much a ride in an ambulance costs versus how much it would cost to get someone to the doctor before they got sick enough to require that ambulance, that kind of expenditure makes a lot of sense for driving down individual and system costs.
The problem of unconscious bias in medicine has been receiving increasing attention. Do you think this bias is related to the issues of SDOH the new survey reveals?
Discrimination and racism are examples of SDOH. Implicit bias can happen in any aspect of our lives and interactions with others — so for physicians this can happen with our patients. Our survey didn't specifically dive into how bias plays a role in addressing the impact of SDOH, but as a society we can no longer ignore any factor that hinders a person from accessing high-quality, cost-effective healthcare, including our own unconscious bias.
Follow Medscape on Facebook, Twitter, Instagram, and YouTube.
Credits:
Lead Image: Dreamstime
Image1: The Physicians Foundation
Medscape Medical News © 2022 WebMD, LLC

Send comments and news tips to news@medscape.net.
Cite this: How Social Drivers of Health Lead to Physician Burnout - Medscape - Mar 23, 2022.