For patients with psoriatic arthritis (PsA) whose condition doesn't respond adequately to methotrexate (MTX), addition of the tumor necrosis factor (TNF) inhibitor adalimumab increased the likelihood of achieving minimum disease activity (MDA) compared with escalation of MTX dose, according to results from a phase 4, open-label study.
The new study is one of only a few to compare treatment protocols in a field that has seen new therapeutic options become available in recent years. That lack of evidence can leave patients and physicians uncertain about the next step if the initial results of treatment are disappointing.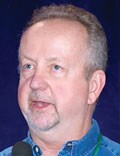 "There are some gaps in our database and our understanding of psoriatic arthritis, compared to rheumatoid arthritis, where we have had many more studies over the years," Arthur Kavanaugh, MD, told Medscape Medical News when asked to comment on the study.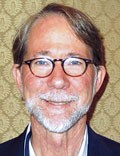 The trial provides one answer, at least. "There was a clear-cut signal that it made more sense to add adalimumab at that early juncture where a person is not quite doing well enough on methotrexate to satisfy our goal of getting the patient to low disease activity. It gives us as clinicians some ammunition to speak to our insurance formulary people on this side of the Atlantic, or [for] people in the UK to go to their local regulatory board that approves medicines and be able to show them some actual practically-derived evidence about this very common question that comes up in practice," senior and corresponding author Philip Mease, MD, told Medscape Medical News. The study was published online in The Lancet Rheumatology.
"When a clinician and patient are making the decision to move on from methotrexate monotherapy, either because of lack of efficacy or safety issues, tolerability issues, it makes most sense to add on a biologic medication such as a TNF inhibitor at that juncture, rather than intensifying methotrexate therapy," said Mease, who is director of rheumatology research at Swedish Medical Center/Providence St. Joseph Health and a clinical professor at the University of Washington, both in Seattle.
Physicians may be tempted to bump up the dose for patients who can tolerate MTX and who may be showing some improvement, but the new study should prompt a different strategy if MDA isn't achieved, according to Oliver FitzGerald, MD, who was asked to comment on the study. "This study clearly shows that the early addition of adalimumab is the better choice, and it would change practice. That being said, there are clearly some patients who do respond sufficiently to increasing methotrexate, and it would be useful to be able to predict which patients might do that," said FitzGerald, who is a professor at the Conway Institute for Biomolecular Research in the School of Medicine at University College Dublin, Dublin, Ireland. He noted that the study focused on adalimumab and that the results might not apply to other biologics.
The study should encourage use of a quantitative treat-to-target measure like MDA, which is a composite measure of patient perspectives, Mease said. The American College of Rheumatology and National Psoriasis Foundation and Group for Research and Assessment of Psoriasis and Psoriatic Arthritis have recommended the use of MDA as a treat-to-target measure for PsA. The ACR and NPF recommend TNF inhibitors as first-line treatment, and GRAPPA includes it as a first-line option, whereas the European Alliance of Associations for Rheumatology recommends MTX only in the first line.
The study also suggests that there is value to using adalimumab on a weekly basis if an every-other-week schedule doesn't produce the desired results. This strategy hasn't been examined in PsA or even rheumatoid arthritis, according to Kavanaugh, who is a professor of medicine at the University of California, San Diego. "It did look like raising the dose might be an option for patients who are on every other week and are not doing quite as well as we would have hoped," he said.
The CONTROL study was a phase 4, two-part, open-label study. It included 245 patients in 14 countries who did not have MDA with MTX. In the first part of the study, patients were randomly assigned to receive weekly 15-mg MTX along with 40-mg adalimumab every other week, or escalation of MTX dose to 20–25 mg/w. MTX could be administered orally or intravenously. After 16 weeks (part 1), for patients who achieved MDA, current therapy was maintained or modified; for patients who did not achieve MDA, therapy was escalated over the following 16 weeks by giving adalimumab every week in the combination group or by adding adalimumab every other week in the MTX escalation arm.
Overall, 95% of the MTX plus adalimumab group completed part 1, as did 90% of the MTX escalation group. A total of 41% of the adalimumab group achieved MDA at 16 weeks, vs 13% of the MTX group (P < .0001). The result held after accounting for sex and the interaction between sex and treatment (odds ratio, 4.6; 95% CI, 2.4 – 8.9).
Among patients who achieved MDA at 16 weeks, 80% in the adalimumab group continued to have MDA at 32 weeks even after MTX had been withdrawn. Of those in the MTX escalation group, 67% continued to have MDA at 32 weeks with continued escalation of MTX.
Of the patients in the MTX escalation group who did not respond, 55% reached MDA following introduction of adalimumab every other week. Of those who did not respond to adalimumab, 30% reached MDA after switching to weekly adalimumab doses.
The study was open-label, and patients who received adalimumab may have expected some improvement; that could have skewed the findings, Kavanaugh said. "I think that's an important consideration as we interpret the data. The people who got the MTX arm probably had less of an expectation that they were going to do much better than those who switched to the adalimumab, as did the doctors taking care of them."
The CONTROL study was funded by AbbVie. Mease has received research grants, consulted for, or received speaker honoraria from AbbVie, Amgen, Bristol-Myers Squibb, Boehringer Ingelheim, Celgene, Galapagos, Gilead, Janssen, Lilly, Novartis, Pfizer, Sun Pharma, and UCB. Fitzgerald has received grant support and honoraria from AbbVie. Kavanaugh has received research support from or consulted for AbbVie, Janssen, Pfizer, Lilly, Novartis, and UCB.
Lancet Rheumatol. Published online February 25, 2022. Abstract
For more news, follow Medscape on Facebook, Twitter, Instagram, and YouTube.
Credits:
Lead Image: BSIP/UIG /Getty Images
Image 1: Bruce Jancin/MDedge News
Image 2: Credit: Damian McNamara/MDedge News
Medscape Medical News © 2022

Cite this: Trial Gives New Guidance for Choosing Initial PsA Treatment - Medscape - Mar 21, 2022.