In February, citing the need for more data, Pfizer and BioNTech announced that they were delaying the application for their COVID-19 vaccine for children under the age of 5. Earlier evidence suggests that two doses may not provide adequate protection in the 2- to 4-year old age group. With the larger number of infections and illness in the younger age group from the Omicron variant, Pfizer and BioNTech felt they needed more data on the effectiveness of a third dose.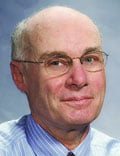 This delay came as a disappointment to parents of children under 5 who have been eager to have them receive the vaccination. However, Peter Marks, MD, director of the Center for Biologics Evaluation and Research at the Food and Drug Administration, told parents that this delay should be reassuring — that the companies were doing important due diligence before releasing a product that is both safe and effective. The American Academy of Pediatrics wisely released a similar statement of reassurance and support.
It is difficult to know how many parents will eventually immunize their young children once the vaccine is approved. Any survey done more than a few weeks ago must be viewed cautiously as "the COVID numbers" around the country continue to improve and parental attitudes are likely to change.
There will always remain subgroups of parents on either extreme of the bell-shaped curve. Some will reject the under-5 vaccine simply because it is a vaccine. Some parents are so anxious to vaccinate that they will want to be first in line even if waiting is the more prudent approach. In a recent opinion piece appearing in the New York Times, a statistician writes that he is so eager to have his young children immunized that he is encouraging the FDA to replace its traditional reliance on "statistical significance" with a less rigid and binary method such as one based on Bayesian theory (Aubrey Carlton, "I'm a parent and a statistician. There's a smarter way to think about the under-5 vaccine." The New York Times. 2022 Mar 1.).
However, what this statistician misses in his haste to vaccinate his own children is that we are dealing with an entire population with varying levels of scientific sophistication and appetite for risk. While "statistical significance" may no longer be cutting edge to some statisticians, most of the rest of the country finds the term reassuring.
It will be interesting to see what happens if and when the vaccine is approved. Will the American Academy of Pediatrics come out with a strong recommendation? I hope they are careful and provide a sufficient number of caveats, otherwise we in the trenches will again be left to provide more nuanced advice to families who are both anxious and hesitant.
Despite the recent surge in cases among young children, apparently as a result of the Omicron variant, the disease continues to cause less and milder disease among young children than it does in adults. And the degree to which illness in the pediatric population contributes to the health of the general population appears to still be a matter of debate. This may be yet another instance of when the crafty COVID-19 has moved with a pace that will make an under–age-5 vaccine of relatively little value.
First, we must be careful to assure ourselves that any side effects the vaccine might generate are well within an even more restricted acceptable range. Second, we must be careful not to squander our persuasive currency by promoting a vaccine that in retrospect may turn out to be of relatively little value.
Although there is ample evidence that education often fails to convince the committed anti-vaxxers, pediatricians continue to be held in high regard by most parents, many of whom are understandably confused by the tsunami of health information of mixed quality generated by the pandemic. We must be cautious not to cast ourselves as a group whose knee-jerk reaction is to recommend every vaccine with equal vigor. All vaccines are not created equal. We must be patient and prepared to adjust the level of our enthusiasm. We must continue to tailor our advice based on the hard data. Otherwise, parents will stop asking for our advice because they will believe that they already know what we're going to say.
Wilkoff practiced primary care pediatrics in Brunswick, Maine, for nearly 40 years. He has authored several books on behavioral pediatrics, including "How to Say No to Your Toddler." Other than a Littman stethoscope he accepted as a first-year medical student in 1966, Wilkoff reports having nothing to disclose. Email him at pdnews@mdedge.com.
This article originally appeared on MDedge.com, part of the Medscape Professional Network.
Credits:
Lead Image: Kyryl Gorlov/Dreamstime
Medscape Pediatrics © 2022 WebMD, LLC

Cite this: Waiting for the Under-5 COVID-19 Vaccine - Medscape - Mar 18, 2022.