Loss of vestibular function is a key contributor to a well-documented increased risk for falls in patients with Alzheimer's disease (AD), new research confirms.
Falls are twice as common in patients with AD vs older individuals without the disorder and significantly increase the likelihood of institutionalization.
However, researchers recorded fewer falls in patients with a better functioning vestibular system, which detects head movements and plays a critical role in spatial orientation, posture, gait, and balance.
The results suggest that improving vestibular function with currently available therapies may prevent falls, something the researchers will investigate in a new clinical trial launching next month.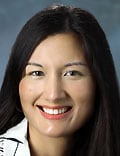 "One of the most dangerous and impactful symptoms in terms of function in patients with Alzheimer's disease is their increased predisposition to falls," study investigator Yuri Agrawal, MD, department of otolaryngology–head and neck surgery, Johns Hopkins University School of Medicine, Baltimore, Maryland, told Medscape Medical News.

"Alzheimer's is the sixth leading cause of death in the US and some people actually say that that high mortality rate is because of their predisposition to falls and the injuries that occur."
The study was published online February 14 in the Journal of Alzheimer's Disease.
The "Sixth Hidden Sense"
The vestibular system consists of three semicircular canals, which detect rotational head movement, and two otolith organs called the utricle and the saccule, which sense linear head movements and the orientation of the head with respect to gravity.
"We call the vestibular system the sixth hidden sense because it's not a conscious perception like taste or smell," Agrawal said. "It's constantly providing input to our brain about where we are in space."
Agrawal and colleagues previously reported that vestibular loss is twice as common in Alzheimer's patients as in cognitively unimpaired age-matched controls. Now, they wanted to know if this sensory loss was associated with an increased risk for falls in this population.
The study included 48 patients age ≥ 60 years with mild-to-moderate AD between 2018 and 2020. They also included an age-matched control group of healthy controls with no cognitive impairment.
Researchers assessed vestibular function at baseline by measuring semicircular canal and saccular function. One test required participants to wear goggles and complete a series of tests with their eyes open and closed while researchers recorded their eye movement with video-oculography. They also measured participants' balance using the Berg Balance Scale.
Relative to matched controls, AD patients exhibited increased lateral instability when their eyes were open (P = .033) and closed (P = .042). Studies suggest that lateral stability declines more quickly with age, and that instability with eyes closed is the single biggest predictor of incident falls in community-dwelling adults.
To determine if poor vestibular function increased fall risk in patients with AD, researchers followed the cohort for up to 2 years.
"We found that patients with vestibular loss at baseline were 50% more likely to fall, adjusting for other factors that could contribute to that," Agrawal said.
Specifically, better semicircular canal function was significantly associated with lower likelihood of falls, even after adjusting for confounders (adjusted hazard ratio, 0.65; P = .009).
Can Therapy Help?
Commenting on the findings for Medscape Medical News, James Burke, MD, PhD, professor of neurology at Duke University Medical Center in Durham, North Carolina, said that the finding that impaired vestibular function is associated with increased falls "significantly advances our understanding of the topic" and suggests that treating vestibular dysfunction could reduce falls in Alzheimer's patients.
"Screening patients with Alzheimer's disease for impaired vestibular function could lead to identification of individuals at high risk of falls and target those who would benefit from vestibular therapy," he said.
Vestibular rehabilitation therapy is often used to treat a number of disorders related to vestibular function loss. There are also studies underway to measure the efficacy of a vestibular implant that works much like a cochlear implant.
While evaluation of vestibular function is currently not routinely included in AD care, studies such as these suggest it may be time to consider adding it to the standard of care, Jennifer Coto, PhD, assistant professor of otolaryngology at the University of Miami Miller School of Medicine in Florida, told Medscape Medical News.
"Best practice guidelines for management of Alzheimer's patients should be revised to include routine vestibular evaluation and support from a multidisciplinary team that may address other crucial areas of functioning, particularly psychological functioning, sleep, and independence," she said.
"Future research also needs to evaluate the effectiveness of vestibular therapy in patients with Alzheimer's, and the benefits of early identification and intervention for preventing recurrent falls."
Agrawal is leading a 5-year, $3.5 million National Institute on Aging study that seeks to do just that. Enrollment in the study begins next month. Patients will complete an initial in-person screening, but the remainder of the study will be conducted virtually.
Therapies will be noninvasive, nonpharmaceutical, and performed in participants' homes. If the therapy is successful at reducing falls, Agrawal said the virtual design would significantly broaden its potential patient reach.
J Alzheimers Dis. Published online February 14, 2022. Abstract
The study was funded by the National Institute on Aging. Study authors' disclosures are reported in the original article. Coto and Burke report no relevant financial relationships.
For more Medscape Neurology news, join us on Facebook and Twitter.
Credits:
Lead Image: iStock/Getty Images
Image 1: Johns Hopkins School of Medicine
Medscape Medical News © 2022

Cite this: Restoring 'Sixth Sense' May Reduce Falls in Alzheimer's - Medscape - Mar 15, 2022.