A survey of 323 women cardiologists who were working while they were pregnant showed that nearly 75% experienced discriminatory maternity-leave practices, some of which were likely violations of the Family and Medical Leave Act (FMLA).
More than 40% saw their salaries decreased during their year of pregnancy, 38% were required to perform extra service or call before taking maternity leave, exposing them to occupational hazards such as radiation, and 40% experienced a pregnancy complication, significantly higher than the general population and other medical specialties.
Additionally, of those who performed extra service or call, 18% were placed on bedrest before delivery, compared with 7.4% who did not perform extra service or call.
More than half of respondents reported that pregnancy negatively impacted their careers, and 42.4% said they experienced pressure to return to work and a delay in promotions, both illegal practices under the FMLA.
The survey is published in the March 22 issue of the Journal of the American College of Cardiology.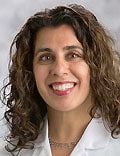 "Childbearing is difficult for women in cardiology with more than double the rate of gestational complications of the US population, frequent income loss out of proportion to reduced productivity, and for nearly half, has an adverse impact on their career," lead author Martha Gulati, MD, University of Arizona, Phoenix, says in a statement.
"While many professions struggle to create environments supportive of pregnancy and child-rearing, the prevalence of illegal behaviour in cardiology is quite high and presents substantial legal risk for employers," Gulati adds.

Noel Bairey Merz, MD, professor of cardiology at Cedars Sinai Smidt Heart Institute, Los Angeles, and a coauthor of the survey, told theheart.org | Medscape Cardiology that she is not surprised that such a situation exists, even "in this day and age."
"I'm not surprised as a woman in cardiology myself. I was told by my training director that if I took off more than my allowed sick leave when I had my first and second children, I would have to repeat the year of training, so not surprised at all. I hear this from colleagues all the time," Bairey Merz said.
The exchange left her feeling fearful for her career.
"Who wants to repeat a year? It pushes you back from a career standpoint, financially, everything. It also made me angry. I had a colleague who busted his leg in a motorcycle accident. He was unable to do any procedures for 16 weeks, and he didn't have to repeat the year," she pointed out.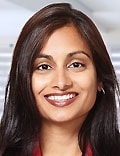 The challenge that pregnancy represents is frequently cited by women as a deterrent for applying for a cardiology fellowship, Laxmi S. Mehta, MD, et al write in an accompanying editorial.
The findings from the survey "reveal restrictive maternity leave data in a profession that has historically and currently continues to have a diversity problem," they write.
"Maternity and pregnancy issues are a thing in cardiology," Mehta told theheart.org | Medscape Cardiology. "It's one of the reasons why women get deterred from going into the field. It makes it challenging to choose cardiology if you perceive that the culture is negative, that it's hard to be pregnant, or to bear children, or to take care of them postpartum. It is problematic and it should not be occurring now."
Leadership that condones such restrictive policies or even promotes them through ignorance and inaction needs to be held accountable, she added.
"We need to move forward from this negativity and make it more warm and welcoming to have families, whether you are a trainee or a practicing cardiologist, male or female. We need transparent and consistent parental leave policies and things like lactation support when a woman returns to work. That is a big issue," Mehta said.
Having cardiovascular leaders champion the cause of adequate maternity and paternity leave are crucial to creating a newer, inclusive environment in cardiology.
As an example, Mehta recounted her own experience when she was in training 17 years ago.
"When I interviewed for a cardiology fellowship, one of the female program directors asked me if I was planning to have children, because if I did, the other fellows wouldn't like it if they had to cover for me," she said. "I ended up doing my fellowship where the chief of cardiology encouraged me to have children. He said, 'have your children during training, we will support you.' And he did. I still had to do all of the call make-up and that stuff, but I worked in a supportive environment, and it made all the difference."
"It's about allyship," she added. "You will have some people who are supportive and some who are not, but when you have the chief supporting you, you have a strong ally."
The researchers suggest that one strategy is to temporarily replace cardiologists on maternity leave with locums, or "deepen the bench of coverage for clinical work, as is done for other absences. Given the expanding coverage of parental and family medical leaves, and awareness of these issues nationally, the need for this is likely to become less of an exception and more the rule."
For example, nine states and Washington, DC now provide paid parental leave, they write, "and there is pending legislation in others."
Bairey Merz and Mehta report no relevant financial relationships.
J Am Coll Cardiol. 2022;79:1076-1087, 1088-1091. Abstract, Editorial
For more news, follow Medscape on Facebook, Twitter, Instagram, and YouTube
Credits:
Lead Image: E+/Getty Images
Noel Bairey Merz: Cedars-Sinai Medical Center, Los Angeles
Martha Gulati: Banner-University Medicine Heart Institute, Phoenix
Laxmi Mehta: Ohio State University Weiner Medical Center
Medscape Medical News © 2022

Cite this: Cardiologists Say Rights to Maternity Leave Violated - Medscape - Mar 14, 2022.