Treatment of systemic juvenile idiopathic arthritis (JIA) should emphasize early use of conventional synthetic and biologic disease-modifying antirheumatic drugs (DMARDs), compared with the previous reliance on NSAIDs and glucocorticoids, according to new guidelines from the American College of Rheumatology (ACR). The recently published 2021 guidelines focus on therapeutic approaches for oligoarthritis, temporomandibular joint (TMJ) arthritis, and systemic JIA.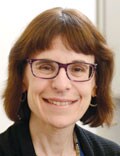 "Systemic JIA should be treated early with biologics to rapidly bring disease under control and to avoid long-term use of glucocorticoids," Karen Onel, MD, chief of the Division of Pediatric Rheumatology at Weill Cornell Medicine and lead author of the guidelines, told Medscape Medical News. "Unfortunately, biologics can and are frequently denied for first-line use. For this reason, the guidelines are critically important as they demonstrate that first-line use of biologics are standard of care for the treatment of sJIA."
The new publication is the second part of the ACR's process to update JIA guidelines that began in 2017 and complements the release in 2019 of guidelines on the management of nonsystemic polyarthritis, sacroiliitis, and enthesitis, as well as a separate guidance on JIA-associated uveitis. The new guidelines include a second publication focused on nonpharmacologic therapies, medication monitoring, immunizations, and imaging. Both sets of guidelines grew out of a 15-member panel that included young adults with JIA and caregivers of children with JIA, and which required at least 70% agreement on recommendations.
"Though the scope of the two guidelines differed, one thing they had in common is the recognition of the importance of shared decision-making with the patient/caregiver," Onel said. "Not every decision will be appropriate for every patient, which is why it was so instrumental to receive input from both patients and caregivers when creating these recommendations."
Oligoarticular and TMJ arthritis
Oligoarticular and TMJ arthritis have similar recommendations, beginning with NSAIDs conditionally recommended and intra-articular glucocorticoids (IAGCs) strongly recommended as part of initial therapy. For oligoarticular arthritis, the guidelines specifically include a strong recommendation of triamcinolone hexacetonide as the preferred agent; no preferred agent is recommended for TMJ arthritis.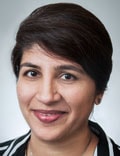 "The one thing that the panel was unanimous about was the use of triamcinolone hexacetonide for intra-articular steroid injections in oligoarticular kids," Susan Shenoi, MBBS, MS, an associate professor and clinical director of pediatric rheumatology at Seattle Children's Hospital and Research Center, told Medscape Medical News. "Triamcinolone hexacetonide has not been available recently, and through advocacy efforts, there is now a pathway to get that medication," added Shenoi, a co-author on the guidelines.
Onel said that "triamcinolone hexacetonide has been shown to be superior to alternative injectable glucocorticoids in achieving and maintaining remission in children with JIA," but its unavailability meant physicians had to consider less effective, more potent, or more costly alternatives." To address the shortage, "the FDA allowed the importation of one particular formulation of triamcinolone hexacetonide [Hexatrione 2%] specifically for joint injections in patients with JIA," Onel said.
The guidelines conditionally recommend against oral glucocorticoids for initial therapy for both oligoarticular and TMJ arthritis. In fact, throughout the guidelines it's clear that the authors emphasize using steroids as little as possible, Shenoi said.
"Steroids are great anti-inflammatories, but in kids we worry about the long-term effects on growth and metabolism, and now we have many more DMARDs available," Shenoi said.
The guidelines strongly recommend conventional synthetic DMARDs for patients with either of these diseases who cannot tolerate or do not respond to NSAIDs or IAGCs, with methotrexate conditionally recommended over leflunomide (Arava) for TMJ and over leflunomide, sulfasalazine (Azulfidine, Sulfazine), and hydroxychloroquine, respectively, for oligoarticular arthritis.
"NSAIDs remain widely used despite evidence supporting early use of DMARDs," Onel said. "NSAIDs are readily available and familiar; however, they will not prevent disease progression. These guidelines should encourage short courses of NSAIDs only."
If patients do not respond to or cannot tolerate NSAIDs, IAGCs, and at least one conventional DMARD, the guidelines strongly recommend a biologic DMARD for oligoarticular arthritis and conditionally recommend one for TMJ arthritis, without any preferences to the specific agent.
The guidelines also advise using validated disease activity measures to guide treatment decisions.
"The most important thing when you're looking at these patients is to determine, do they have active disease or not?" Shenoi said. "If they have active disease, then you really want to step up therapy." Using the relatively new concept of treat-to-target, Shenoi said that a crucial part of shared decision-making with the family is identifying the most appropriate target for that family "and then really trying hard to achieve that target."
The guidelines also list risk factors for poor outcome that can be used to guide treatment decisions.
"Specific involvement of key joints, such as TMJ, wrist, sacroiliac, hip, and ankle, and other features were considered reasonable justification for early escalation of therapy," Onel said. Other features included presence of erosive disease or enthesitis, delay in diagnosis, elevated levels of inflammation markers, and symmetric disease. "Moving quickly may be needed for a patient who is rapidly worsening, while moving slower may be appropriate for somebody who has improved substantially, but not fully," Onel added.
Systemic JIA With and Without Macrophage Activation Syndrome
For systemic JIA without macrophage activation syndrome (MAS), the guidelines similarly advise against oral glucocorticoids as initial monotherapy while conditionally recommending NSAIDs for initial monotherapy. Where the guidelines differ most from those for oligoarticular and TMJ arthritis is in progression of DMARD use, with a strong recommendation against conventional synthetic DMARDs as an initial monotherapy and IL-1 and IL-6 inhibitors conditionally recommended for initial monotherapy.
For patients who don't adequately respond to NSAIDs or glucocorticoids, IL-1 and IL-6 inhibitors are strongly recommended over a single or combination of conventional DMARDs. Residual arthritis or an incomplete response to IL-1 or IL-6 inhibitors should lead next to biologic or conventional DMARDs instead of long-term glucocorticoids.
For patients with MAS, the guidelines conditionally recommend IL-1 and IL-6 inhibitors over calcineurin inhibitor monotherapy to reach inactive disease and MAS resolution, with glucocorticoids conditionally recommended in initial treatment. Again, however, for patients with incomplete responses to IL-1 or IL-6 inhibitors or with residual arthritis, the guidelines advise biologic or conventional DMARDs over long-term glucocorticoids.
In patients with systemic JIA with or without a history of MAS who have inactive disease, practitioners should taper and discontinue glucocorticoids (a strong recommendation). A conditional recommendation for tapering and discontinuing biologic DMARDs follows attainment of inactive disease.
Beyond Pharmacology
Although many of the nonpharmacologic recommendations did not have strong evidence based on assessment with Grading of Recommendations
Assessment, Development and Evaluation (GRADE) methodology, consensus was more often the case than not, Onel said, such as with vaccination.
"There was strong support for the use of immunizations in children with JIA and specific guidance for children with JIA receiving immunosuppression, not on immunosuppression, and children who are under-immunized or un-immunized," she said. "Although the supportive evidence was very low as per GRADE, panel members were strongly in favor [of immunizations], given risk of infection for immunosuppressed children as well as the preponderance of evidence in similar disease states, such as IBD [inflammatory bowel disease]."
An area with less consensus was whether to check antibody titers for vaccine-preventable childhood infections before beginning immunosuppressive medication, but more panelists opposed the practice than supported it, Onel said.
"Some panelists felt that the information might be useful for risk management in case of an outbreak or exposure," she said. "Most believed that screening a fully immunized child was of low benefit and might delay treatment and incur unnecessary cost."
The process of developing the documents also reveals where the biggest gaps are in research.
"One of the things that we should strive for in the future is really to do more systematic studies so we have better quality of evidence going forward," Shenoi said. Overall, however, the guidelines also reveal the progress made in treatment of JIA.
"We now know some of the key cytokines that are involved in the disease pathogenesis, and we have effective therapies for some of these pathways," Shenoi said. "We used to use a lot more toxic medication for systemic JIA, and in past decades, these patients used to be on steroids forever. Now we have targeted therapies, and we have some patients who don't ever need steroids because people are moving toward targeted therapies and having good results. That's a huge step forward in the field."
The research was funded by the ACR. Shenoi has been a consultant for Pfizer. Onel has disclosed no relevant financial relationships. Other author disclosures are available here.
2021 American College of Rheumatology Guideline for the Treatment of Juvenile Idiopathic Arthritis: Therapeutic Approaches for Oligoarthritis, Temporomandibular Joint Arthritis, and Systemic Juvenile Idiopathic Arthritis. Published March 1, 2022. Full text
2021 American College of Rheumatology Guideline for the Treatment of Juvenile Idiopathic Arthritis: Recommendations for Nonpharmacologic Therapies, Medication Monitoring, Immunizations, and Imaging. Published March 1, 2022. Full text
For more news, follow Medscape on Facebook, Twitter, Instagram, YouTube, and LinkedIn
Credits:
Lead Image: Dreamstime
Image 1: Hospital for Special Surgery
Iamge 2: Seattle Children's Hospital
Medscape Medical News © 2022

Send news tips to news@medscape.net.
Cite this: New JIA Guidelines Emphasize EarlierDMARD Use - Medscape - Mar 14, 2022.