A single combined-drug inhaler used as needed protects adults with mild asthma from worsening illness and hospital stays, a recent commentary on Cochrane systematic review data reports.
But long-term medication and use by children under 12 years of age need to be studied, and regulatory agencies in countries including the United States have not yet approved the combined delivery.
2021 Cochrane Review Data Remain Important
"The data in this review are encouraging for the use of as-needed FABA/ICS [fast-acting beta2-agonist / inhaled corticosteroid] over as-needed FABA alone for mild asthma to reduce exacerbations requiring systemic steroids, healthcare utilization and side-effects from systemic steroids," co-authors Dan Morgenstern-Kaplan, MD, and Alexei Gonzalez-Estrada, MD, of the Division of Pulmonary, Allergy, and Sleep Medicine of Mayo Clinic in Jacksonville, Florida, write in an online commentary in Clinical & Experimental Allergy.
"These findings are consistent with current guidelines for the use of as-needed FABA/ICS over as-needed FABA alone in mild asthma," they add.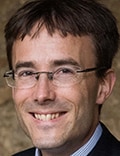 Senior author Timothy S.C. Hinks, MA, PhD, a fellow and consultant at the University of Oxford, United Kingdom, and colleagues conducted a Cochrane systematic review of combination fixed-dose beta-agonist and steroid inhalers for adults and children with mild asthma. They searched Cochrane and other standard medical databases for randomized controlled trials and cross‐over trials with at least a 1-week washout period through March 19, 2021, and they reported the results online BMJ Evidence-Based Medicine.
The researchers included studies that were at least 12 weeks long and that involved a single, fixed‐dose FABA/ICS inhaler used as required compared with no treatment, placebo, short‐acting beta agonist (SABA) as required, regular ICS with SABA as required, regular fixed‐dose combination ICS/long‐acting beta agonist (LABA), or regular fixed‐dose combination ICS/FABA with as-required ICS/FABA.
The five trials included in the meta-analysis were well designed and of good quality, according to Hinks. All studies used a combination inhaler with budesonide 200 μg and formoterol 6 μg in a dry powder. Comparator fast‐acting bronchodilators included formoterol and terbutaline. The 9657 participants had a mean age of 36-43 years, and 2%–11% were current smokers.
Compared with as‐required FABA alone, as‐required FABA/ICS decreased the need to take systemic steroids to avoid exacerbations over a 1-year period (odds ratio [OR], 0.45; 95% CI, 0.34 - 0.60).

FABA/ICS as required may lower the likelihood of an asthma‐related hospital admission or an emergency or urgent care visit (OR, 0.35; 95% CI, 0.20 - 0.60).

The number of people with asthma exacerbations who need systemic steroid with FABA/ICS as required may be similar to the number who need regular ICS (OR, 0.79; 95% CI, 0.59 - 1.07).

The likelihood of an asthma‐related hospital admission or an emergency or urgent care visit may be less in those taking FABA/ICS as required (OR, 0.63; 95% CI, 0.44 - 0.91).
The researchers did not detect differences in asthma‐associated quality of life or mortality.
"These results should not come as a surprise to clinicians who treat asthma, because the big challenge in mild asthma is that many patients don't adhere to regular inhaled steroids. Instead they reach for the treatment that provides rapid symptomatic relief, which leaves them at risk of serious exacerbations," Hinks told Medscape Medical News. "Combination inhalers ensure this can't happen and allow people with the worst symptoms to tailor their treatment to their needs."
"Asthma is a major cause of lost time from work, hospital admissions, and avoidable deaths, so it's essential we know how to best treat mild asthma," Hinks added. "Changes to national and international treatment guidelines need to be based on robust, objective evidence, and the Cochrane approach ensures we've taken a balanced approach."
Studies in Children and Regulatory Approval Are Needed
"We don't yet have data on the use of these medicines in children under 12 years of age or on the use of preparations other than the dry powder inhaler used in each of these studies," he said.
"Dry powder inhalers have advantages of ease of use and a 20-fold lower carbon footprint than average pressured metered dose inhalers," Hinks explained. "The preparation used here has been licensed for over two decades in Sweden and 120 other countries but apparently is not yet available in the USA, so patients are missing out."
Three experts who were not involved in the meta-analysis or the commentary urged greater adoption of the combined regimen, in emails to Medscape Medical News.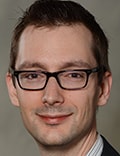 Marc C. Gauthier, MD, an assistant professor of medicine in the Division of Pulmonary, Allergy and Critical Care Medicine at the University of Pittsburgh School of Medicine, Pittsburgh, Pennsylvania, said that asthma inhaler compliance is notoriously poor and that an as-needed approach will likely improve compliance and disease control.
"We have already seen the Global Initiative for Asthma (GINA) change their asthma treatment guidelines based on the results of these studies, no longer recommending albuterol monotherapy for mild intermittent asthma," he explained. "And drug formularies are starting to include ICS/FABA inhaler coverage. These data suggest that as-needed ICS/FABA should be the starting approach to treatment in patients with mild asthma."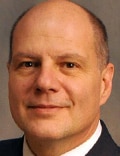 Fernando Holguin, MD, a professor of medicine and the director of the Asthma Clinical and Research Programs at the University of Colorado School of Medicine in Aurora, pointed out that as-needed ICS/FABA minimizes exposure to steroids.
"This therapeutic approach is approved by many medical societies and groups but not by the FDA and many insurance companies, which creates problems for patients and providers," he added.
Anna Qiu, MD, a fellow in pulmonary care and critical medicine at Johns Hopkins Medicine in Baltimore, Maryland, joined her colleagues in advising combined treatment for better compliance, and she considered the future of asthma care.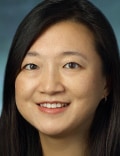 "As we learn more about the underlying biological mechanisms of airway inflammation in asthma, we see a variety of clinical presentations driven by different underlying inflammatory pathways," she said. "The future of asthma management will be to tailor treatment and utilize blood or respiratory tract markers to identify patients who would benefit from specific therapies."
Asthma is one of the world's most common chronic lung diseases. Of roughly 350 million people with asthma worldwide, 45%–70% have mild disease, Hicks and colleagues write.
Morgenstern-Kaplan, Gonzalez-Estrada, Gauthier, Holguin, and Qiu report no relevant financial relationships. Hinks and several co-authors report financial support from industry, including companies that supported the studies in the meta-analysis. The Cochrane review was funded by the National Institute for Health Research (NIHR) and the Wellcome Trust.
Clin Exp Allergy. Published online February 3, 2022. Commentary
For more news, follow Medscape on Facebook, Twitter, Instagram, YouTube, and LinkedIn
Credits:
Lead Image: Dreamstime
Image 1: John Cairns
Image 2: Marc C. Gauthier
Image 3: University of Colorado
Image 4: Johns Hopkins Medicine
Medscape Medical News © 2022

Send news tips to news@medscape.net.
Cite this: Combined Beta-Agonist/Steroid Inhaler Helps Control Mild Asthma in Adults; Data on Children, FDA Approval Still Needed - Medscape - Mar 11, 2022.