Editor's note: Find the latest COVID-19 news and guidance in Medscape's Coronavirus Resource Center.
If you're among those people in the United States who never had COVID-19, how should you think about your risk?
According to the Centers for Disease Control and Prevention (CDC), more than half of people in the US are in the never-got-COVID category.
The CDC estimated that by the end of January, 43.4% in the US had developed antibodies to SARS-CoV-2 triggered by infection, not by vaccination — suggesting nearly 60% of people have never been infected.
Now mask mandates are lifting, and daily case and death numbers are plunging. According to the The New York Times tracker, new cases are down 51% for the past 2 weeks, and deaths have fallen 30% in that period.
So as those who have so far escaped the virus venture further out into reopened environments, should they worry more or less about risk than their previously infected counterparts?
Some experts weigh in with caution against feeling invincible.
No "Suit of Armor"
William Schaffner, MD, an infectious disease expert at Vanderbilt University School of Medicine in Nashville, Tennessee, told Medscape Medical News science has not been able to determine why some people have been able to be stay COVID-free when the virus was raging and exposure was ubiquitous.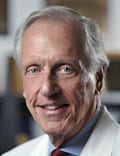 He said it's important to remember that though some people think they have never had COVID, they may have been asymptomatic or attributed mild symptoms to something else.
"People may have conceivably — but we can't define them yet — different capacities to ward off viruses or bacteria," Schaffner said.
Could it be that some people have a better immune system or genetic component or environmental reason that they are less susceptible to infectious disease? "We can't define that in 2022 medicine, but it could be," he said.
More is known about why people with the same COVID exposure may have different levels of illness severity.
"They're more likely to get seriously ill if they have a list of predisposing conditions — if they're older, if they're frail, if they have underlying illness or are obese. All of those things clearly impair the body's response to virus," Schaffner said.
He warns those who have never been infected, though, not to assume they have "a suit of armor."
All should continue to follow guidance on getting vaccinated, and those vaccinated should continue to get boosted, Schaffner said.
"Clearly, the data show that if you are vaccinated and boosted, you're protected much more securely against severe disease," he said.
If the never-COVIDs develop a respiratory infection, they should still get tested for COVID, Schaffner said.
He said while both vaccines and previous natural infection offer protection, the duration of that protection is not yet known.
"We have to stay tuned," Schaffner said. "There may be a recommendation in the future to get a booster annually or something like that. We need to be open to those down the road."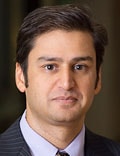 Amesh Adalja, MD, senior scholar at the Johns Hopkins Center for Health Security in Baltimore, Maryland, says it's unclear why some people have been able to avoid COVID.
"The explanation is likely multifactorial and involves behaviors as well as possible idiosyncrasies with their immune systems that are genetically based," he said. "It also may be the case that inapparent infections occurred and went undiagnosed."
Adalja agrees, though, that this isn't the time to get overconfident with risk-taking where COVID is concerned.
"People who have not knowingly been infected with COVID should be vaccinated, and after that, be assured that they are protected against serious disease from this virus," he said.
Genetic Protection?
A new study in Nature Genetics explains a potential genetic relationship. Study authors found evidence that levels of expression of angiotensin-converting enzyme 2 (ACE2) – which helps regulate blood pressure, wound healing, and inflammation, but has also been shown to serve as an entry point into cells for some coronaviruses like SARS-CoV-2 — influence COVID-19 risk.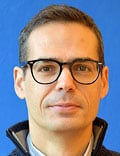 Manuel A. Ferreira, PhD, an executive director for analytic genetics at Regeneron Pharmaceuticals, told Medscape Medical News that ACE2 receptors — what he calls the "gateways" for SARS-CoV-2 to enter the body — are different in people who have inherited a particular allele.
The researchers have found that that allele is associated with lower risk of SARS-CoV-2 infection.
"It's quite substantial ― a 40% risk reduction if you carry the allele that reduces ACE2 expression," he said. They were not able to discern from this study, however, whether that could predict severity of disease.
The team also looked at a series of six genetic variants elsewhere in the genome and developed a risk score to see if it was possible to predict who might be more susceptible to severe COVID.
Ferreira said the score only slightly improved predictive abilities beyond factors such as age, sex, weight, and comorbidities. Further information will help hone the ability to predict the likelihood of developing severe disease on the basis of genetics, Ferreira said.
"As we identify more genetic risk factors for COVID — variants like the ACE2 variant that will affect your risk of having COVID — the more informative the risk score will be," he said.
Several authors of the Nature Genetics article are current and/or former employees of AncestryDNA and may hold equity in AncestryDNA. Several are Regeneron employees and/or hold stock in the company. Ferreira is an employee of Regeneron and holds stock in the company. Schaffner and Adalja report no relevant financial relationships.
Marcia Frellick is a freelance journalist based in Chicago. She has previously written for the Chicago Tribune, Science News, and Nurse.com, and was an editor at the Chicago Sun-Times, the Cincinnati Enquirer, and the St. Cloud (Minnesota) Times. Follow her on Twitter at @mfrellick.
For more news, follow Medscape on Facebook, Twitter, Instagram, and YouTube.
Credits:
Lead Image: Martinmark/Dreamstime
Image 1: Regeneron
Medscape Medical News © 2022

Cite this: Marcia Frellick. If You've Never Had COVID, Should You Relax or Worry? - Medscape - Mar 09, 2022.