A 67-year-old man, without any previous cardiac history, presents to the emergency department with complaints of substernal chest discomfort associated with diaphoresis and nausea.
His symptoms began 15 minutes before he presented. He is not taking any medication. Physical examination showed normal vital signs. Initial laboratory data were normal, including creatine kinase (CK), CK-MB, and troponin levels.
A 12-lead ECG was obtained and the patient was scheduled for a CT pulmonary angiography to evaluate for a pulmonary embolism.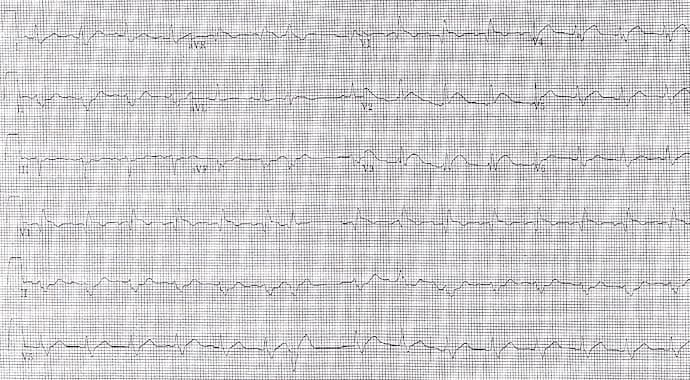 Figure 1.
Medscape Cardiology © 2022

Cite this: ECG Challenge: Rushing to the ED With Chest Pain - Medscape - Mar 21, 2022.