At the American College of Cardiology's (ACC) 70th annual Scientific Sessions, 93% of the results from the Late Breaking Clinical Trials and Featured Clinical Research Sessions were presented by men.
Although women were well-represented on panels, and chaired or co-chaired sessions, thanks to the ACC's ongoing efforts to promote gender diversity and inclusion, they rarely got to give the big talks.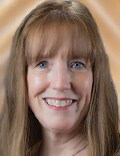 "Unfortunately, women continue to be underrepresented among CV clinical trial leadership, leading to a lack of subject diversity," Mary Norine Walsh, MD, medical director of heart failure and cardiac transplantation at Ascension St. Vincent Heart Center, Indianapolis, Indiana, writes in a review published online February 28 in the Journal of the American College of Cardiology.
An analysis of cardiovascular trials published during the past 4 years showed that women comprised only 10.1% of clinical trial leadership committees, and more than half of the trials had no women at all as part of the trial leadership team. Only about 10% of the trials had a woman as first or senior author.
In an interview with theheart.org | Medscape Cardiology, Walsh said she was prompted to write her review because she found the absence of women presenters at ACC 21 so striking.
"ACC 21 was held virtually because of COVID. This gave me the opportunity to easily view all of the research sessions. I attended all of the late breaking clinical trials and featured clinical research sessions live while they were being presented, and it slowly dawned on me as I was watching that the vast majority of the presenters were men," she said.
"The ACC does what it can to ensure a good gender mix of panellists and session chairs, but what it cannot control is who presents the data. The fact that 93% of these talks were given by men was astonishing to me," Walsh said.
Of the three trials presented by women, one was on sex-specific outcomes in high-risk patients receiving ticagrelor with or without aspirin after percutaneous coronary intervention (a subanalysis of the TWILIGHT study); one was on the impact of COVID-19 on the global cardiovascular workforce (the ACC 2020 Well Being Study); and one was on the prevention of cardiac dysfunction during adjuvant breast cancer therapy with candesartan and metoprolol (the PRADA study).
Most of the presenters were regulars at the ACC podium. As Walsh observed: "This was assuredly not the inaugural turn at the international podium for these male trial presenters."
So why are women so noticeably absent among the leaders of cardiovascular clinical trials research?
The root cause for this underrepresentation begins with the low number of women who lead clinical trials in cardiovascular medicine and surgery, and the fact that there are fewer female cardiologists than male cardiologists to begin with.
Then there is the lack of mentorship, which, Walsh says, "really does occur along gendered lines, with men mentoring men."
In addition, industry-funded trials tend to feed a nondiverse investigator pipeline and other research collaborations often encompass established networks, Walsh notes.
"When industry is embarking on a new trial of a drug or device, it tends to lean back on who they have had led before. It really gets down to who you know, so getting new people in is fairly difficult," she said.
Several initiatives to increase diversity in CV clinical trial leadership are ongoing by the ACC and other organizations.
For example, Women as One gives "escalator awards" to boost or escalate the training of highly qualified women cardiologists through targeted funding, mentorship, and networking.
The ACC's "Clinical Trial Research: Upping Your Game" program aims to develop and train the next generation of a diverse and inclusive clinical trials workforce, focusing not only on women but on other traditionally underrepresented groups.
"We're now in our third cohort of investigators who are early in their careers. We're arming them with the skills to become successful in becoming investigators and then going up the chain to trial leadership. We are focusing our efforts on those who are underrepresented in cardiology — women, native Americans, Latinx, and Black investigators. We are hoping to increase diversity through that way, but more still needs to be done," she said.
Trial sponsors, whether federally funded or industry sponsored, need to insist on diversity of the trial steering committee, and principal investigators need to consider diversity.
"A rethinking of who is eligible to present important trial results is needed," Walsh says.
"The informal, or formal, pecking order of CV trial leadership needs to be reworked. All members of the steering committee should be possible presenters, and women should not be asked to report late-breaking results of trials that are reporting sex-specific results or data that are pertinent only to a female population."
J Am Coll Cardiol 2022. Published online February 28, 2022. Abstract
For more from theheart.org | Medscape Cardiology, join us on Twitter and Facebook
Credits:
Lead Image: iStock/Getty Images
Image1: Ascension Medical Group
Medscape Medical News © 2022

Send news tips to news@medscape.net.
Cite this: Women Still Missing From CV Clinical Trial Leadership - Medscape - Mar 07, 2022.