The American College of Rheumatology (ACR) and the American Association of Hip and Knee Surgeons (AAHKS) have released updated guidelines regarding whether to withhold drugs such as biologics and immunosuppressives for patients with inflammatory rheumatic disease who are scheduled to undergo elective total hip or knee replacement surgery.
The guidelines, published in a summary by the societies on February 28, include revised and new recommendations about biologics and Janus kinase (JAK) inhibitors for patients with several types of inflammatory arthritis and systemic lupus erythematosus (SLE). In general, the guidelines recommend that the most powerful medications be withheld prior to surgery except for patients whose SLE is so severe that it threatens organs. They also recommend a shorter period of withholding drugs ― 3 days instead of 7 ― for JAK inhibitors.
The previous guidelines were published in 2017.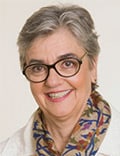 "These recommendations seek to balance flares of disease that are likely when medications are stopped vs the risk of infection," Susan M. Goodman, MD, a rheumatologist at the Hospital for Special Surgery, New York City, and co–principal investigator of the guideline, told Medscape Medical News. "Patients and physicians may want to be either more conservative or more aggressive with their medications, depending on their personal priorities or specific medical history."
According to Goodman, patients with inflammatory rheumatic diseases are especially likely to undergo joint replacement surgery because the conditions can damage the joints. "While the introduction of potent biologics has been linked to a decrease in surgery of soft tissues and small joints, there has been little impact on large-joint surgeries," she said.
The risk of infection in these patients is about 50% higher than in the general population, she said. However, "it is hard to determine the magnitude of the effect of withholding medications, given the low rate of infection. In fact, using pharmaco-epidemiologic methods in large Medicare databases, no difference was seen in patients whose immunosuppressant medication infusions were close to the time of surgery compared to those patients whose medication infusions were months prior to surgery."
The guidelines add a recommendation for the first time for apremilast (Otezla), saying that when it is administered twice daily, it is okay to schedule surgery at any time.
Withholding Drugs in Patients With SLE
"We now recommend continuing biologics used to treat SLE ― rituximab and belimumab ― in patients with severe SLE but continue to recommend withholding them in less severe cases where there is little risk of organ damage," Bryan D. Springer, MD, an orthopedic surgeon in Charlotte, North Carolina, first vice president of the AAHKS, and co–principal investigator of the new guidelines, told Medscape Medical News.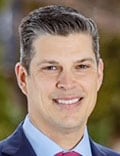 In severe SLE cases, the guidelines recommend timing total joint replacement surgery for 4–6 months after the latest IV dose of rituximab (Rituxan), which is given every 4–6 months. For patients taking belimumab (Benlysta), time surgery anytime when weekly subcutaneous doses are administered or at week 4 when monthly IV doses are given.
The guidelines also make recommendations regarding two new drugs for the treatment of severe SLE:
Anifrolumab (Saphnelo): Time surgery at week 4 when IV treatment is given every 4 weeks.

Voclosporin (Lupkynis): Continue doses when they're given twice daily.
An ACR statement cautions that there are no published, peer-reviewed data regarding the use of these two drugs prior to total joint surgery. "The medications do increase the risk of infection," the statement says, "and therefore their use in patients with severe SLE would merit review by the treating rheumatologist in consideration of surgery."
Timing of Stopping and Restarting Medication
The guidelines also recommend that certain drugs be withheld for patients with rheumatoid arthritis, ankylosing spondylitis, or any type of SLE and then "restarting the anti-rheumatic therapy once the wound shows evidence of healing, any sutures/staples are out, there is no significant swelling, erythema or drainage, and there is no ongoing non-surgical site infection, which is typically about 14 days."
In regard to biologics, "we continue to recommend withholding biologic medications in patients with inflammatory arthritis, withholding the medication for a dosing cycle prior to surgery, and scheduling the surgery after that dose would be due," Springer said. "For example, if a patient takes the medication every 4 weeks, the patient would withhold the dose of the medication and schedule surgery in the fifth week."
The new recommendations for biologics suggest scheduling surgery at week 5 when the interleukin (IL)-17 inhibitor ixekizumab (Taltz) is given once every 4 weeks and at week 9 when the IL-23 inhibitor guselkumab (Tremfya) is given every 8 weeks.
The guidelines also revise the previous recommendation about tofacitinib (Xeljanz): Surgery should be scheduled on day 4 when the drug is given once or twice daily. New recommendations for fellow JAK inhibitors baricitinib (Olumiant, daily) and upadacitinib (Rinvoq, daily) are the same: Withhold for 3 days prior to surgery and perform surgery on the fourth day.
"We shortened the time between the last dose of JAK inhibitors and surgery to 3 days from 7 based on trial data demonstrating early flares when the drug was withheld, suggesting the immunosuppressant effect wears off sooner than we previously thought," Springer said.
The guidelines caution that the recommendations for JAK inhibitors are for infection risk but do not consider the risk of cardiac events or venous thromboembolism.
In patients with nonsevere SLE, the guidelines revise the recommendations for mycophenolate mofetil (twice daily), cyclosporine (twice daily), and tacrolimus (twice daily, IV and oral). The new advice is to withhold the drugs for 1 week after last dose prior to surgery. New recommendations offer the same advice for belimumab, both IV and subcutaneous: Withhold for 1 week after last dose prior to surgery.
The board of the ACR approved the guidelines summary; the full manuscript has been submitted for peer review with an eye toward later publication in the journals Arthritis and Rheumatology and Arthritis Care and Research.
The ACR and AAHKS funded the guidelines. Goodman and Springer report no relevant financial relationships.
ACR/AAHKS: Guideline Summary. Full text
For more news, follow Medscape on Facebook, Twitter, Instagram, and YouTube.
Credits:
Lead Image: Dreamstime
Image 2: Dr Bryan Springer
Medscape Medical News © 2022

Cite this: Updated Perioperative Guidance Says When to Hold Antirheumatics - Medscape - Mar 04, 2022.