WEST PALM BEACH, Florida — Stem cell transplantation is tied to complete elimination of relapse in patients with aggressive multiple sclerosis (MS), new long-term data show.
In a retrospective study, investigators found patients with aggressive MS treated with autologous hematopoietic stem cell transplant (aHSCT) experienced complete elimination of relapse, with no need for new therapy with disease modifying treatments (DMT) during follow-up assessments up to 20 years.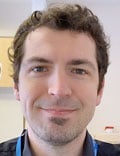 The findings indicate "long-term effectiveness and global safety of aHSCT for the treatment of aggressive MS," lead author Francis Brunet, MD, of the MS clinic at Ottawa General Hospital, Ottawa, Canada, said to meeting attendees here at the Americas Committee for Treatment and Research in Multiple Sclerosis (ACTRIMS) Forum 2022.
"Proper patient selection is important, with better results seen in patients who have acquired less disability at the time of the aHSCT," Brunet added.
Longest Follow-up To-Date
The objective of aHSCT is to "reset the immune system," Brunet noted. The process involves extraction of a patient's stem cells, followed by a conditioning regimen with high-dose chemotherapy to deplete immune cells and then infusion of stem cells back into the patient to establish a less-reactive immune response.
The intensive transplant process used in the study consisted of busulfan (Busulfex) plus cyclophosphamide, followed by anti-thymocyte globulin (ATG) posttransplant of a CD34-positive selected graft.
"Our regimen is aggressive in terms of chemotherapy, so the expectations regarding results are higher as well," Brunet told Medscape Medical News.
The study included 71 patients treated at the Ottawa center over the course of two decades, between October 2001 and February 2021. This makes it the longest follow-up of aHSCT for MS to date, the investigators note.
Participants had a mean age of 32.5 years at time of transplant and included 60 individuals with relapsing-remitting MS (RRMS) and 11 with secondary progressive MS (SPMS).
The Extended Disability Severity Score (EDSS) at baseline was 4, and all had failed to improve after a median of two DMTs prior to transplant. The mean amount of time between their being diagnosed with MS and the aHSCT transplant was 5.6 years.
With follow-ups ranging from 8 months to 20 years, the main outcome of annualized relapse rate (ARR) showed a decline from 1.39 prior to the aHSCT to 0 post-transplant, with no relapses (P < .0001).
"Throughout the entire follow-up period, we didn't see a single patient who had a relapse after the transplant, so that is very significant," Brunet said.
Secondary Outcomes
For the secondary outcome of aHSCT's effect on disability, there was a significant improvement in the annualized rate of EDSS in post- vs pretransplant (P < .0001). The annualized number of new MRI lesions also dropped from about 4 to 0 (P < .0001).
Improvements in EDSS were significantly greater among participants who had a lower disability at baseline, consistent with previous studies.
Specifically, among 30 patients with EDSS scores below 5 at baseline, 62% had improvement in EDSS scores post-transplant compared with only 36% of 41 patients with a baseline EDSS scores of 5 or higher.
In the lower baseline EDSS group, 21% of patients had worsening of disability posttransplant vs 32% of those in the five or higher EDSS score group.
"Patients with a baseline EDSS of 4 or lower were two times as likely to improve following HSCT compared to patients with an EDSS above 4," Brunet reported. "And patients with a baseline EDSS above 4 had a 1.78-times greater relative risk of worsening."
The overall mortality rate was 4.2%, which is consistent with other aHSCT studies.
Deaths that occurred during the study period included a 40-year-old patient who died 27 days post-aHSCT because of sepsis and veno-occlusive disease of the liver; a 28-year-old who died 5½ years post-aHSCT of pneumonia, and a 59-year-old who died 18 years posttransplant from sudden death.
Brunet noted the balance of those with RRMS and SPMS at baseline shifted dramatically over the 20 years — from about half in each group in the early 2000s to most or nearly all having RRMS beginning later in the 2000s.
Risk–Benefit Assessment
Key factors that may explain a clinical worsening after aHSCT, as opposed to improvement, may include the pretransplant existence of high numbers of lesions and significant disability, Brunet noted.
For those patients, "even if the inflammation is stopped by the bone marrow transplant, the damage is already done and the patient could continue to worsen despite having no new MRI lesions," he said.
"In addition, the possible neurotoxicity of the chemotherapy could be more significant for patients with more disability and more MRI lesions, especially in the spine," Brunet said.
For patients who may not be good candidates based on those criteria, he added "the risks of the stem cell transplant are probably higher than the potential benefits."
A study limitation cited by the investigators was that data was not included on longer-term possible side effects, including autoimmune responses, metabolic disorders, cardiovascular disease, and cancer.
Brunet noted that 12 patients experienced thyroiditis; however, those complications were not severe and are easily treatable.
The study's findings are consistent with recommendations from an October 2020 report on aHSCT in MS from the National Multiple Sclerosis Society.
Its conclusion notes "the best candidates are likely people younger than 50 years with shorter durations of disease (<10 years), [and] the procedure should only be performed at centers with substantial experience and expertise."
Potential Game Changer?
Commenting for Medscape Medical News, Jeffrey Cohen, MD, current president of ACTRIMS, said the study is notable because of its findings of "a prominent long-term benefit on preventing relapses and MRI lesion activity."
However, the aggressive immunoablative process can be a grueling one for patients — with no guarantee of improvement, said Cohen, who is director of the Mellen Center for MS Treatment and Research and professor of neurology at the Cleveland Clinic in Ohio.
"It is important to remember that aHSCT is a risky procedure and does not benefit everyone, particularly those with more severe, nonactive progressive MS," he added.
Also commenting for Medscape, Anne Cross, MD, ACTRIMS program co-chair, said the results showing no relapses post-transplant are nevertheless "very significant."
These findings are "extremely important and potentially game-changing," said Cross, a professor of neurology and the MS chair in neuroimmunology at Washington University in St. Louis, Missouri.

However, "I would love to see a similar study that has an active control, such as ocrelizumab [Ocrevus] or perhaps alemtuzumab [Campath, Lemtrada]," she said. Cross also would like to see a study with participants blinded to their treatment. Although that is "perhaps impossible, the examining clinician could be blinded," she added.
Cross noted that such a clinical trial — the BEAT MS study — is currently underway, with appropriate patients being randomly assigned to aHSCT or medication.
Brunet has reported no relevant financial relationships. Cohen reports having received personal compensation for consulting from Biogen, Bristol-Myers Squibb, Convelo, Genentech, Janssen, NervGen, Novartis, and PSI; for speaking from H3 Communications; and for serving as an Editor of the Multiple Sclerosis Journal. Cross reported consulting and/or serving on a scientific advisory board for Biogen, EMD Serono, Genentech, Roche, Greenwich Biosciences, Horizon Pharmaceuticals, Janssen/Johnson& Johnson, Novartis, and TG Therapeutics.
Americas Committee for Treatment and Research in Multiple Sclerosis (ACTRIMS) Forum 2022: Abstract CE1.2. Presented February 24, 2022.
For more Medscape Neurology news, join us on Facebook and Twitter
Credits:
Lead Image: DigitalVision/Getty Images
Image 1: Dr Francis Brunet
Image 2: Dr Anne Cross
Medscape Medical News © 2022

Send news tips to news@medscape.net.
Cite this: Stem Cell Transplantation a Potential Game Changer for MS? - Medscape - Mar 03, 2022.