After working for a decade as a hospitalist, Samrah Mansoor, MD, a board-certified family medicine doctor, and her husband, Mansoor Tahir, PA-C, a certified physician assistant, decided to become business partners.
Neither wanted to start their own business, so they looked at a franchise instead. "I had never seriously considered starting my own practice because I knew I lacked the business training and expertise and didn't want to pursue an MBA," says Mansoor.
Doctors Express, an urgent care franchise, was taking off nationally with more than 30 clinics in 18 states when Mansoor and her husband were looking to buy. A physician-clinician duo, similar to them, started the franchise in Florida and were expanding to other states.
They thought the franchise was a good fit. Mansoor would be the clinic's medical director, and her husband would be its administrator. A big plus was that the corporate office provided business training and business and marketing support.
Mansoor also liked the urgent care concept — patients could come any day of the week and get nonemergency care even if they didn't have a primary care provider. "I thought if I could prevent someone from ending up in the emergency department or being hospitalized, it would be worthwhile. Most of the time, patients end up in the ED because they don't see doctors in time."
But a few obstacles surfaced. The noncompete clause in her hospital contract barred Mansoor from owning a clinic in the same city. So, she quit her job and the couple moved to Wichita, Kansas, where they bought a Doctors Express clinic that was out of range of the noncompete clause.
The franchise fee was $50,000 in 2012, says Mansoor. That was affordable compared to the initial investment fee of $1.25 million. "We didn't have that kind of money, so we had to borrow some money from family members and take out a large loan from the Small Business Administration," she says.
They had to build a clinic from scratch, which included renting a 4000-foot space, new furniture and equipment, and building a new lab, says Mansoor.
Meanwhile, Doctors Express was bought by American Family Care (AFC) and was rebranded as AFC/Doctor's Express. The couple was told to wait until the merger went through to open, which took months instead of weeks, says Mansoor.
Two years later, the clinic opened its doors to patients. The start-up phase was intense. Mansoor worked 12-hour shifts for 30 days straight until two other doctors they had hired started. Tahir also worked long hours nearly every day without a break both as the practice administrator and a physician assistant.
Their hard work paid off — they turned a profit a year later and hired more employees.
Their patient base remained stable until the pandemic hit in 2020. "Our patient census dropped from 50 to about six daily during the first 6 months. We had to lay off our staff, and only Tahir was working there while I was in Pakistan visiting my sick father," says Mansoor.
The couple was able to hold onto the clinic, and business is turning around. More patients are coming in, and they have hired back three physician assistants and a part-time doctor.
Despite the challenges, Mansoor says she has no regrets about taking a pay cut to work there. "I never thought that I would love this job more than my hospital job, but the fact is, I do love working in my own business now."
Other doctors see franchises as a business opportunity. Another area that is doing well is home care. Vikash Salig, MD, MBA, and his nonphysician partners bought a few Executive Home Care franchise territories in Florida. Salig, an executive with the talent recruiting firm ZRG Partners, plans to be an "absentee owner" and let his partners run the home care business when it opens next month. He also says he will donate a share of the profits to a charity that he and his wife support.
Are Medical Franchises Profitable?
Medical franchises range from medical staffing and billing to niche labs that conduct drug testing or administer immunizations. Overall, healthcare and medical franchises can be a good investment for doctors. Total franchise revenue from corporate and individual franchises was up by a solid 9.2% in 2020 from 6% in 2019, according to Franchise Times.
Franchises such as ATC Healthcare that provided medical staffing to hospitals, nursing homes, and other institutions "around the clock" saw their total sales revenue increase by 62% in 2020 over the previous year.
AFC boosted its system-wide sales by 56% and franchise units by 20% while rolling out telehealth visits, mass testing sites, and services for employers to help them reopen.
But, that doesn't mean that every franchise is profitable — in fact, dozens of franchises fail every year. The franchisee doesn't raise enough funds, the business may be a mismatch, or the franchisee isn't following the proven business formula or using the available franchise training and guidance to operate their business, say franchise experts.
Should You Own a Franchise?
Experts recommend that you consider these pros and cons of franchise ownership before deciding whether to sign on the dotted line.
Pros:
The franchise business model has several advantages. A new franchisee receives training in business services and management and technology assistance so they can run their business efficiently and in a cost-effective manner.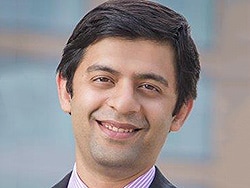 "Franchisors also have checks and balances in place to make sure that franchisees are performing to system standards and making a profit," says Ritwik Donde, a senior research analyst with FranData, a market research company that specializes in franchises and disclosure documents.
Franchisors also often have relationships with marketing companies and lenders that may give franchisees more favorable rates, says Donde.
Mansoor says she received some business training to launch her business and has since been paired with a business associate who answers questions and helps her solve problems.
She says corporate introduced them to a marketing company that did a "great job of marketing the opening of their clinic. Many patients came through the door with a card that marketing mailed and said they wanted me to be their doctor," says Mansoor.
Corporate also provides a centralized AFC website that links to individual clinic pages and discounts they have negotiated on electronic medical record systems and equipment, says Mansoor.
Cons:
Some former franchisees have complained of negative experiences with franchisers. The promised guidance and assistance didn't pan out or measure up to their expectations. Or, the franchiser accepted anyone with the cash, even if they lacked experience in the industry and were likely to fail.
The costs of owning a franchise can exceed owning a practice. There are initial franchising fees, investment costs, and ongoing royalty fees that are usually based on a percentage of gross sales. Royalties range anywhere from 5% to 9%. Some franchisors on the other hand charge a flat monthly royalty fee.
In addition to royalties, franchisees usually pay into a national monthly advertising/marketing fund, which amounts to 1% to 2% of gross sales.
These are examples of what it can cost to buy and operate a medical franchise.
Urgent care: AFC has been franchising since 2008.
The franchise fee is $60,000, but the initial investment can cost from $1,008,000 to $1,441,500.
Medical Staffing: ATC Healthcare Services has been franchising since 1996.
The franchise fee is $50,000, and the initial investment ranges from $136,900 to $223,200.
Laboratory Services: ARCpoint Labs has been franchising since 2005.
The franchise fee is $54,500, and the initial investment costs from $200,000 to $300,000.
Mansoor says they struggled to come up with the necessary loans to open their urgent care clinic. "We sold our two cars and leased really cheap ones and put the savings in the bank. We also borrowed money from family."
Most medical franchises require at least one licensed practitioner to meet state requirements, says Donde. That can also complicate expansion into other states, which may have different licensing requirements, he says.
Salig, who bought his home care franchise in 2019, described the licensing process in Florida as "grueling" and says it delayed their opening until March of this year.
Less Risky Than Private Practice?
It's a myth that franchises fail less often than other small businesses — they both have failure rates of 80%, says Sean Kelly, the publisher of UnhappyFranchisee.com, a website for franchise news with a discussion board for franchisees.
Which franchise you choose can make or break your success, Kelly told Forbes magazine. "Some franchise chains have failure rates as high as 80% to 90%, while others have almost no failures."
You may make more money in private practice or through full-time employment. The median annual income for franchise owners was $95,664, according to a 2018–2019 survey conducted by the Franchise Business Review. Keep in mind that income figures vary wildly from industry to industry and brand to brand.
You will have less autonomy. Kelly advises people with an independent streak to consider owning their own business rather than a franchise. There's a lot of conformity and uniformity in franchises.
Often the corporate entity has rules about how you can operate, how you can market, the hours you keep, and other aspects of running the business.
Common Pitfalls to Avoid
Not doing enough research on the franchise
"Don't be seduced by vague statistics or common wisdom; do careful research on the specific franchise you are considering to determine how many franchise owners are still in business through the full terms of their franchise agreements," says Kelly.
Donde recommends using tools such as disclosure documents to assess the financial health of franchises you're considering, including rates of closures. You can learn what metrics are used in documents on Frandata.com and can buy them there for a fee or obtain them for free in at least four states.
Franchises offer a way to learn more about them on "Discovery Day," which Mansoor says allowed them to meet experienced franchise owners, get answers to questions, and receive advice.
Not hiring a seasoned franchise attorney to review the contract
In franchising, ignorance is not bliss — it's a potential nightmare, says Kelly. "They're making this huge commitment of hundreds of thousands of dollars up front, they're committing to what they're going to be doing sometimes for the next 10 or 20 years of their lives. It's remarkable how many of them won't hire somebody who is experienced in franchising to help them review the franchise opportunity that they're looking at or even go through the franchise agreement and explain to them what they're signing," he says.
Thinking the franchise will run itself
It's a trap to think that franchising is easy and that the system will run itself. Not exactly. All franchise owners need to be engaged when running a franchise. You can hire the right people to run it, of course, but if you don't hire the right people or they quit, you may need to get more hands-on with your business than you were expecting to.
Mansoor had 20 years of clinical and administrative experience before she owned the urgent care clinic. Even now, she is there 7 days a week, although she's mainly supervising the physician assistants on the weekends.
When asked if she plans on opening more urgent care franchise clinics, Mansoor says, "I do not plan on opening another clinic in the near future because I want to spend more time with my kids and my family."
For more news, follow Medscape on Facebook, Twitter, Instagram, and YouTube.
Credits:
Lead Image: Milt Photography
Image 1: ARSNOVA Images
Medscape Medical News © 2022

Cite this: Doctors Find a New Way to Be Their Own Boss - Medscape - Mar 02, 2022.