WEST PALM BEACH, FL – The investigational selective Bruton's tyrosine kinase (BTK) inhibitor tolebrutinib (Sanofi) provides long-term safety and efficacy for up to 18 months in the treatment of relapsing and progressive forms of multiple sclerosis (MS), new research suggests.
The findings add to the possibility of a potent addition to the MS treatment armamentarium in the future, the investigators note.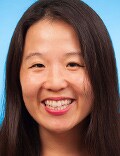 "The bottom line is, the results are reassuring, because there are no new safety signals and tolebrutinib's efficacy, based on MRI and clinical measures, seems stable," lead author Jiwon Oh, MD, PhD, medical director of the Barlo MS Program at St. Michael's Hospital, University of Toronto, Canada, told Medscape Medical News.
The results also "show a sustained effect on relapse rate, with most patients remaining relapse free and disability remaining stable through the 18-month long-term extension," Oh said.
The findings were presented here at the Americas Committee for Treatment and Research in Multiple Sclerosis (ACTRIMS) 2022.
Safety Extension Study
The findings are from a long-term safety extension study of a phase 2b trial of tolebrutinib, which previously showed the oral drug to be well tolerated over 12 weeks. Investigators also found a dose-dependent reduction in new gadolinium (Gd)-enhancing T1 and new/enlarging T2 lesions.
From that study, the majority of participants (n = 188, 94%) with highly active MS remained in the long-term extension study, with a median time of 21.4 months.
Participants initially continued to receive the same dose of 5, 15, 30, or 60 mg/d of tolebrutinib in the extension study. In part B of the study, when the 60 mg/d dose was selected for the phase 3 trials, patients who were not already taking the 60 mg/d dose transitioned to it.
Among patients starting on 60 mg/d and remaining through the extension, the development of new Gd-enhancing lesions remained low through week 72.
Other participants showed reductions in new Gd-enhancing lesions at weeks 48 and 72 upon switching from lower doses to the 60-mg arm.
T2 lesion counts remained low in the 60-mg group through week 24, with slight increases of lesions at week 48 and 72. The volume of T2 lesions remained low at 72 weeks (mean change from baseline, +0.39 ± 1.99 cm3).
Paramagnetic rim lesion counts did not change over the course of the study in most patients.
The annual relapse rate in the tolebrutinib 60-mg group was 0.17, vs 1.23 in the year prior; 84.7% of patients remained relapse free at the 72-week cutoff.
Disability, as measured by mean Expanded Disability Status Scale (EDSS) score, also remained stable after 72 weeks.
Adverse Events
There were no dose-related treatment-emergent adverse events (AEs) or serious AEs in the first phase of the study. No new safety signals emerged among patients switching to 60 mg in the second phase of the study.
Of treatment-emergent AEs that did occur, the most common were headache (12.8%), COVID-19 (16%), nasopharyngitis (10.4%), upper respiratory tract infection (8.0%), and arthralgia (5.6%).
Oh noted that one concern with BTK inhibitors is the risk for elevations in liver enzyme levels. However, only a few patients taking tolebrutinib experienced any elevation in enzyme levels; and among patients who experienced those effects, "all but one normalized even with continuing treatment," she said.
"Also encouraging was that the annualized relapse rate stayed very low. Only a small proportion of patients had even one relapse during the entire extension, EDSS scores remained stable, and MRI measures continued to remain stable," Oh said.
In addition, she reported nearly all patients who entered the extension study (94%) stayed in the long-term study. "And that speaks to the drug's tolerability, so this is all reassuring," she added.
Oh noted that the drug is unique in terms of its direct effects on microglia.
"There are a lot of BTK inhibitors being studied right now, but tolebrutinib is one that very clearly has evidence of central nervous system penetration," she said.
"That is important because we think these agents likely have an effect on CNS compartmentalized inflammation and can modulate the innate immune system, including microglia and chronic active lesions," she added.
Oh noted, "It's hopeful that we might see a beneficial effect" that cannot be found with existing agents "on the compartmentalized component of disability progression.
"This is still all theoretical, but that is why there is a lot of excitement about this drug," she said.
Favorable Findings
Commenting on the research for Medscape Medical News, Jeffrey Cohen, MD, current president of ACTRIMS, agreed that tolebrutinib's safety and efficacy appear favorable.

"The efficacy on 'traditional' measures of disease activity were good and were maintained in the extension," said Cohen, who is also director of the Mellen Center for MS Treatment and Research and professor of neurology at the Cleveland Clinic, Ohio.
While "no clear-cut benefit on novel measures" was demonstrated, "safety and tolerability were also good," he added.
Noting caveats regarding the study's relatively small size and the fact that the extension was uncontrolled, Cohen agreed that the drug's effects on microglia are important.
"One potential advantage of the BTK inhibitors compared to the currently available disease therapies, including B-cell-depleting therapies, [are] direct effects on macrophages/microglia in the brain, which we think are important mediators of progression," he said.
Tolebrutinib 60 mg/d is currently being tested in phase 3 trials, including the GEMINI 1 randomized, double-blind study. It is comparing safety and efficacy of tolebrutinib with the FDA-approved drug teriflunomide.
The study was funded by Sanofi. Oh reported receiving consulting or speaking fees from Alexion, Biogen Idec, BMS, EMD Serono, Genzyme, Novartis, and Roche. Cohen reports receiving personal compensation for consulting from Biogen, Bristol-Myers Squibb, Convelo, Genentech, Janssen, NervGen, Novartis, and PSI; for speaking from H3 Communications; and for serving as an editor of the Multiple Sclerosis Journal.
Americas Committee for Treatment and Research in Multiple Sclerosis (ACTRIMS) 2022: Abstract P102. Presented February 24, 2022.
For more Medscape Neurology news, join us on Facebook and Twitter.
Credits:
Lead Image: Dreamstime
Image 1: Cleveland Clinic
Image 2: University of Toronto
Medscape Medical News © 2022

Cite this: Investigational MS Drug Safe, Effective at 18 Months - Medscape - Mar 02, 2022.